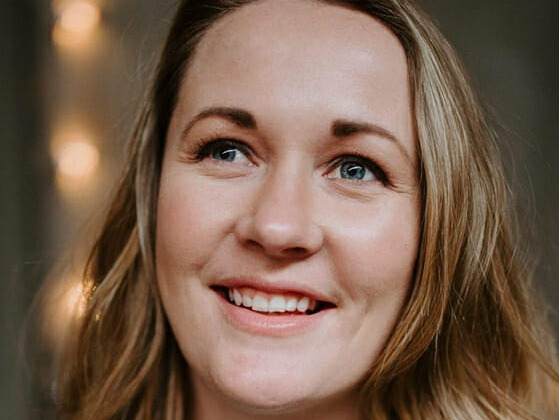 Indianapolis-based The Speak Easy on Thursday announced Chelsea Marburger as the not-for-profit co-working space's new executive director. Marburger most recently served as senior manager of entrepreneurial programming at venture capital firm Elevate Ventures.
Marburger also is a former executive director of the Meridian-Kessler Neighborhood Association in Indianapolis, a not-for-profit membership organization that serves residential and commercial constituents in an area of the city's north side that includes The Speak Easy.
"Working directly with founders, faculty, and entrepreneurial support organizations across the state has really helped me develop a number of different lenses to look at the purpose and value of The Speak Easy to the entrepreneurial community," said Marburger. "Having developed lasting relationships from my time MKNA, I'm looking forward to what future events, partnerships, and programming we will build at The Speak Easy that serve both members and the surrounding community."
Marburger succeeds TJ Wright, who was hired as executive director in April. She told IIB that Wright joined the not-for-profit part-time while also continuing to build his firm, Welhaus Co.
"After significant member engagement from the board of directors and staff, it was determined that The Speak Easy community thrives with consistent, full-time leadership," she said. "[TJ] and I are currently working together to ensure a smooth transition, and I look forward to retaining him as a valuable member of The Speak Easy community."
Joe Duran, chair of The Speak Easy Board of Directors, said in a news release Marburger's decade of not-for-profit leadership will help bring a more equitable environment for entrepreneurship.
"Chelsea brings a unique combination of not-for-profit leadership, entrepreneurial experience, and community building to The Speak Easy," Duran said. "She cares deeply about The Speak Easy community and the organization's mission to lower the barriers of entrepreneurial entry for all."
The Speak Easy, which bills itself as the state's first co-working space, was founded in 2011 and opened its doors in 2012. The not-for-profit's location at 5255 N. Winthrop Ave. has just over 200 members.
Please enable JavaScript to view this content.