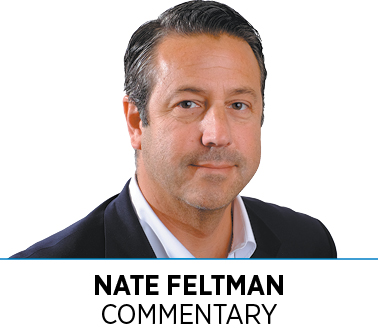 After 34 years serving his state, former Indiana House Speaker Brian Bosma will step down as a member of the House today. I met Bosma in 2005, shortly after Mitch Daniels was elected governor. I had been recruited by Mickey Maurer to work at what would soon become the Indiana Economic Development Corp., a public-private partnership that would replace the Indiana Department of Commerce. Gov. Daniels' initial legislative agenda was ready to roll, and newly elected Speaker Bosma was ready to be his point man in the General Assembly.
Bosma was first elected to the Indiana House in 1986 and served two years under Republican Gov. Robert Orr before Democrats took control of the Governor's Office for the next 16 years. After more than learning the ropes his first 18 years in the Legislature, Bosma was ready for action when Daniels defeated Gov. Joe Kernan in 2004 and the GOP regained a majority in the House and elected Bosma speaker.
Given the Republican supermajorities of late, it is hard to remember a time when Republican governors had to count votes on key legislation. That was the case in Daniels' early years, when Bosma presided over a 52-48 Republican majority. Bosma had his work cut out for him as he sparred with Minority Leader Pat Bauer of South Bend and worked tirelessly to hold his majority together to pass Daniels' legislative priorities.
Bosma had Daniels' back as he adeptly marshalled the GOP caucus to pass the governor's first-term legislative initiatives. Those included Major Moves (the lease of Indiana's toll road), Daylight Saving Time and spending cuts designed to pull Indiana out of the deficit position Daniels inherited. In Daniels' second term, Bosma helped shepherd through property tax caps, right-to-work legislation, education reform and dozens of bills aimed at improving Indiana's economic vitality.
While Daniels led the way with initiative after initiative to move Indiana forward, Bosma did the heavy lifting and politicking in the Legislature to bring Daniels' ideas into reality.
Every Batman needs a Robin—just ask one-term Gov. Bruce Rauner of Illinois, who failed to pass any of his legislative priorities aimed at turning around his bankrupt state. Bosma had a key role in passing signature legislation during the Daniels, Pence and Holcomb administrations.
But don't mistake being a good teammate for abandoning principles. When Daniels early on proposed a 1% tax hike on all individuals and entities earning more than $100,000 in an effort to extinguish Indiana's nearly $800 million deficit, Bosma didn't allow the initiative to reach the House floor. In Bosma's tenure as speaker, the Legislature cut or eliminated over a dozen taxes.
Some would argue Bosma's toughest job came after the Daniels' years, when Republicans held supermajorities in the House. Slim majorities require politicians to make the case for their legislative priorities, and often the minority party can help take the hard edges off otherwise solid legislation. Supermajorities tend to bring forth controversial bills, like the 2015 Religious Freedom Restoration Act backed by then-Gov. Mike Pence. Bosma will be remembered for tempering radical elements of his caucus.
My fondest memory of Bosma is my time with him during Gov. Daniels' first trade mission to Japan in 2005. The governor brought along legislative leaders to meet with Japanese business and government leaders. Standing about 6-feet, 6-inches tall, Bosma towered over everyone he met but always was a consummate statesman, with a wonderful sense of humor.
The longest-serving speaker in state history, Bosma has played a critical role in advancing Indiana for over three decades. A tip of the hat for a job well-done.•
__________
Feltman is CEO of IBJ Media. Send comments to nfeltman@ibj.com.
Please enable JavaScript to view this content.