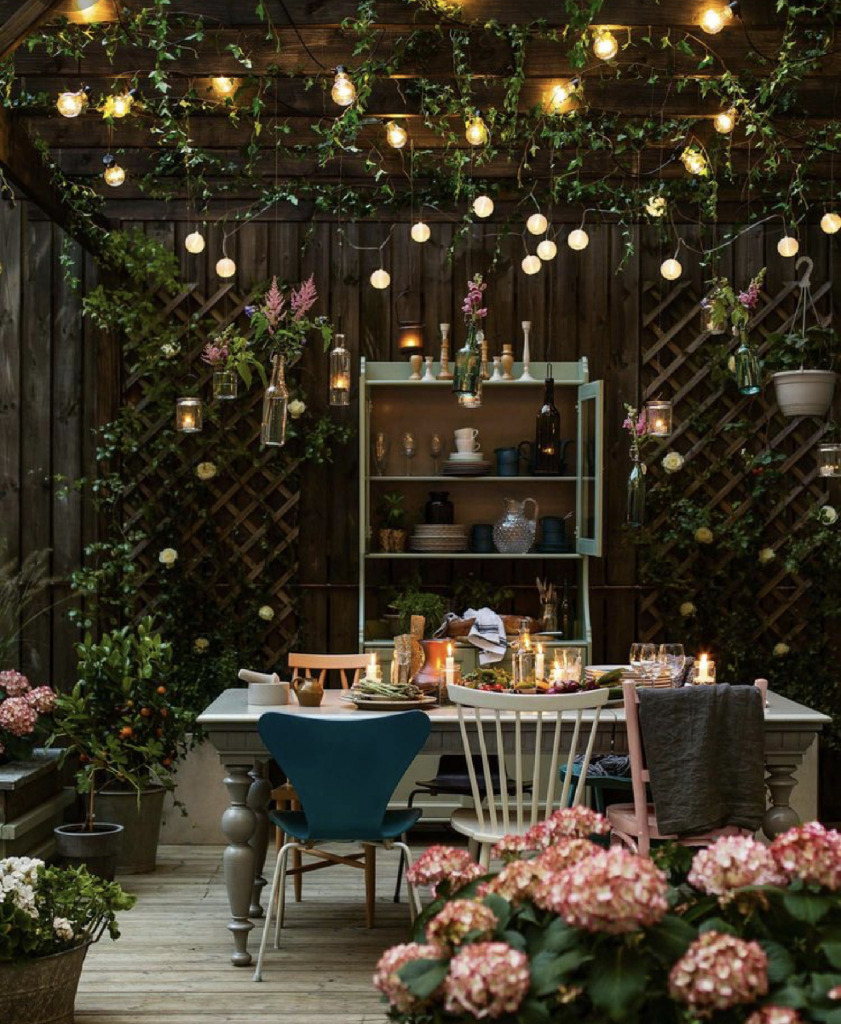 "Al fresco" is an Italian term meaning outside. This can mean many things in Italy and Europe. Tiny tables set alongside a narrow street, a sidewalk cafe, an ample terrace facing a main street or tables set within an open-air courtyard or loggia are generally acceptable, and even preferred, dining locations when weather allows. For hundreds of years, many have enjoyed dining outdoors, and with the current situation of the pandemic, dining al fresco is something that has been advocated by medical professionals and politicians alike. Besides the enjoyment of nature and architecture, the breezes help keep the air flowing and fresh.
If you must dine inside, it's a good idea to open your windows and door. Cities throughout the United States have adopted outdoor dining as means of keeping their doors open and offering dining venues for a single diner or a small group of up to four or six diners. Keep dining outings small, and if they are members of your quarantine group or household, even better.
Many will say that their living quarters may not offer an adequate place for dining. However, today's requirements of social distancing mean thinking a little outside the box. If your home has a front porch, front stoop with a wide sidewalk, or even a front yard, these can function as places to dine in a relatively healthy environment. For those in cooler areas, outdoor heaters are available, and you can also get a four-post tent that will provide cover from the evening dew and help keep some heat near your diners.
There is nothing more romantic than an old table set in a field or beach with mismatched chairs and dinner lit by candlelight. While you may say that al fresco dining doesn't have all the trappings of a dining room, you can easily bring pieces from your indoors outside to make things work. Given that the idea of outdoor dining is casual, any iota of formality is thrown out the window, and your diners will surely have a good and memorable time. Dining outside takes a little planning to ensure you have everything you need at the location and to keep you from running inside your home.
A worldwide event called Diner en Blanc adopted this concept of al fresco dining with all guests and decorations in white, generally hosted for fundraising for a charity. As the holidays are around the corner, this may be a viable solution for your entertaining. Make sure to call your parks and recreation department if you are thinking of using a park picnic area, or call your city hall if you are contemplating hosting your dinner party in a public venue, to ensure there are no permits necessary.
Your dinner party can still be stylish. Use a nice tablecloth, candelabra and fresh flowers. Outside doesn't mean using paper plates; consider investing in premium plastic plates, not the disposable kind, or a collection of mismatched plates and glassware amassed from yard sales or thrift shops. These are extremely inexpensive, and if they break, there is no heartache. Provide hand sanitizer and plenty of napkins.
Enjoy the centuries-old experience of al fresco dining with your family and friends; this may be one great thing to come out of the pandemic. Stay safe. Wear your mask, and wash your hands.
Please enable JavaScript to view this content.