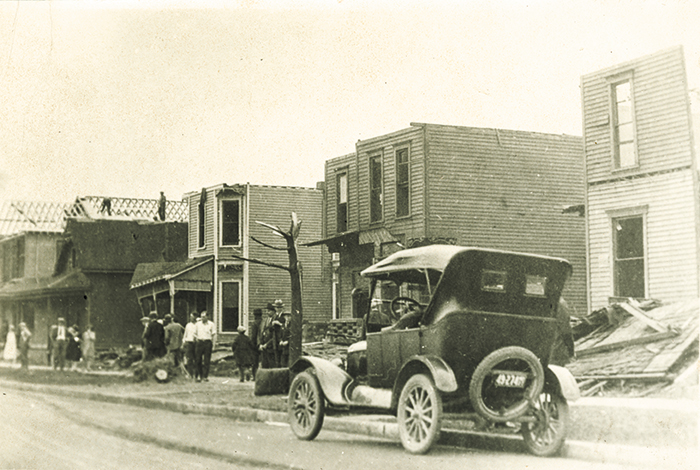 On May 18, 1927, a tornado struck downtown, wreaking havoc along Washington Street, from the west side of downtown to Irvington. Newspapers later reported that the winds reached 80 miles per hour. The website Indiana Tornadoes reports that two people died and some 200 were injured. It also estimated the strength of the storm as an F3. This photo, taken the day of the storm, shows roofs blown off and porches damaged along New York Street.
Sources: Indiana Historical Society, IndianaTornadoes.blogspot.com
Credit: This photo is courtesy of the Indiana Historical Society. More images are available at images.indianahistory.org.
Please enable JavaScript to view this content.