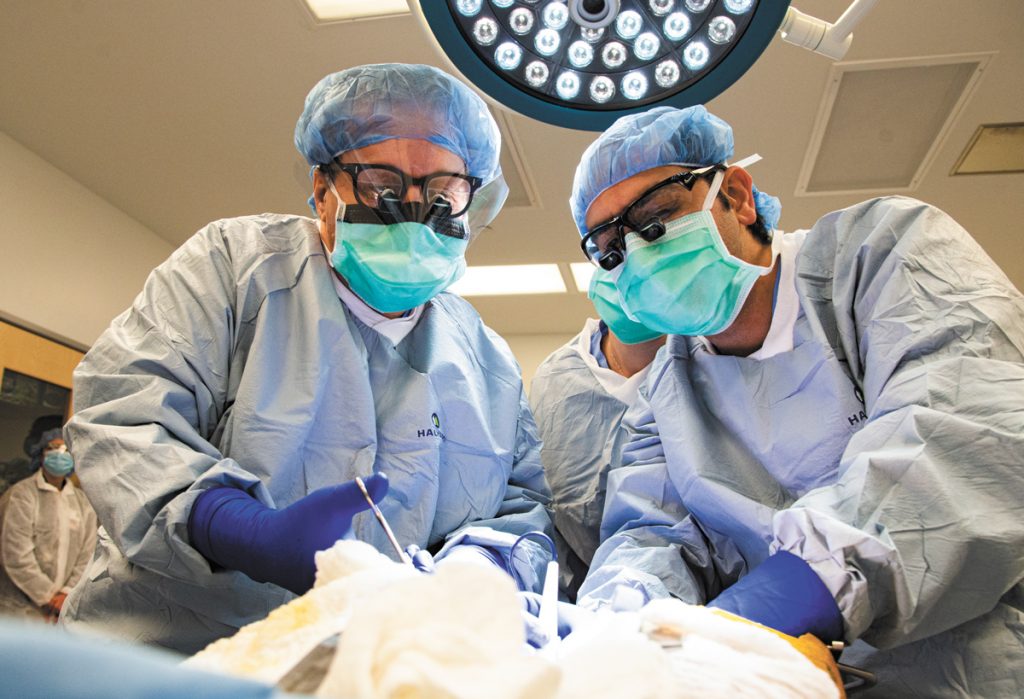 Even under ideal circumstances, few medical endeavors are as complicated, time-consuming, and emotionally and physically exhausting as recovering organs from a transplant donor. And circumstances these days are far from ideal. The pandemic has added hurdles in the form of medical-supply shortages and hospital-visitation restrictions.
However, officials at the Indiana Donor Network, a not-for-profit responsible for overseeing the collection and redistribution of Indiana donor organs, think they found a way to make the process go more smoothly.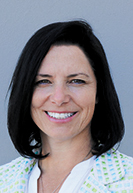 This month, IDN rolled out a new service at its Indiana Donor Network Organ and Tissue Recovery Center off of West 38th Street near Lafayette Road. It re-tasked two operating rooms (originally developed for recovery of tissue, such as skin), plus an intensive care unit, for the far more elaborate job of recovering major organs, such as the kidneys, heart and lungs.
If the new arrangement works, it will both expedite the transplant process and relieve hospitals of the pressure of hosting the proceedings.
"A dedicated facility allows the donor to be managed medically in an environment that is specifically designed to care for donors and staffed by trained organ procurement personnel," said Kelly Ranum, president of the suburban Washington, D.C.-based Association of Organ Procurement Organizations. "If a family wishes to see their loved one at the care center, they are welcome to."
Ranum, who is also CEO of the Louisiana Organ Procurement Agency, said IDN officials toured her facility during the ramp-up to opening their own.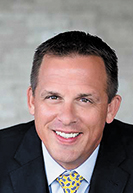 IDN's upgrade, which cost nearly $150,000, puts the organization in rare company. Fewer than 20% of the 58 organ procurement organizations in the United States have a surgical center that can recover major organs.
Though IDN has toyed with the idea of providing on-site organ recovery since opening its Guion Road headquarters a decade ago, it took the pandemic to kick plans into high gear. Even though, from a logistics standpoint, it was pretty much the worst possible time to procure the vast array of equipment the service required—from masks and gloves to ventilators.
"Suppliers are being conservative about putting supplies out there," said Steve Johnson, IDN's chief operating officer. "So, as you're trying to activate something in the middle of a pandemic, you can imagine that finding strategic hospital partners is really necessary.
"Without them, we probably wouldn't be able to get the supplies we need to do this."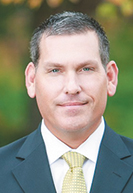 Coming to the rescue in this case was Community Health Network, which has six hospitals that serve as designated donor sites and wanted to relieve pressure on those facilities.
"Their ability to get supplies is on a scale that is far less than what a large system like ours can do," said Jason Fahrlander, Community's chief operating officer. "We will allow them to buy from us the supplies that, in other circumstances, they wouldn't be able to get ahold of."
Harvesting organs
IDN is a member of the United Network for Organ Sharing, charged by the federal government with running the U.S. organ donation system. That means keeping a national database of donors, matching them with waiting lists of patients who need particular organs, then mobilizing surgical teams to do the extractions and transplants.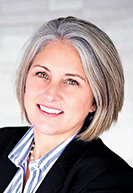 Here's the process: When an Indiana donor experiences brain death, blood is drawn and tests run to make sure he or she doesn't have any show-stopping infections or other problems. That same information is used to pinpoint compatible potential transplant candidates, after which the physicians and teams overseeing their care are contacted.
"They may say yes; they may say no," said Dr. Tim Taber, IDN's chief medical officer. "They each have a certain amount of time to determine whether they want the organ or not."
But not much. For obvious reasons, it's better to retrieve organs as soon as possible. And once the organ is removed, the clock really starts ticking. The maximum time from recovery to transplantation for a heart, for example, is only four to five hours. Even the most forgiving of the major organs, the kidneys, typically keep for only 48 to 72 hours.
If a team decides to take a pass, the next candidate on the list is approached. Once this process (which could, theoretically, though not often in practice, be done for each of the eight harvestable organs in one body) is completed, each group assigned an organ dispatches its own team to remove it.
In the absence of a dedicated facility, this is typically done at the hospital where the patient expired. And as one can imagine, having teams of physicians descend from out of nowhere can be quite a disruption—especially for smaller facilities.
These days, with heightened worries about disease transmission, it's even more problematic. Not to mention less than ideal for the relatives of donors, many of whom (beyond immediate family) might simply be refused admission.
Taber estimates the entire, convoluted process can take a day and a half to two days, and a big chunk of that time requires the use of the host hospital's operating room, which can pose a severe resource strain.
Often, to avoid conflicts, donor work is scheduled for the middle of the night, with one transplant team shuttling in after another.
Doing this work at the new IDN facility makes sense for a lot of reasons. Donors don't occupy valuable ICU hospital beds waiting for the retrieval teams, and IDN's dedicated ORs can be scheduled for noon rather than midnight. And donors' families can weather the lengthy, emotionally exhausting situation at a facility designed to maximize their participation in the process and start them on the journey to emotional recovery.
"One of the things we do is initial grief intervention," said Jamie Rivas, IDN's director of family and donor services. "Families obviously have just made an incredible, emotionally complex decision. We start doing crisis intervention and grief counseling right away."
Such steps are much more catch-as-catch-can when the donation takes place at some random hospital.
"We often have to inform our families that the OR time has been bumped, or that we're still waiting to get one," Rivas said. "The family kind of hangs in limbo, waiting for that final goodbye.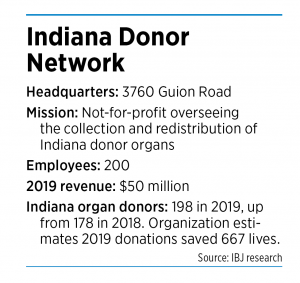 "Our ability to transport a donor to our center means that we get to have control over when that OR time is set."
In-house organ recovery also provides more control over the cost of the procedure, which is borne by insurers, medical facilities and transplant recipients.
A 2016 study published by the American College of Surgeons found a 51% cost decrease when organ recovery was done at a dedicated facility. That shakes out to $16,153 at a retrieval center, vs. $33,161 at a hospital. In addition, the "organ yield," or the number of viable organs recovered, was 27.5% better.
Not for all
Taber said the new facility won't take all of Indiana's donor candidates right away. It won't handle pediatrics cases, donors so unstable they can't be safely moved, nor cases in which the donor has lingering brain activity. In such situations, patients are typically first removed from their ventilator and allowed to die before recovery takes place. The problem is that, if the process is drawn out, the organs, deprived of proper amounts of oxygen, might no longer be usable.
"We're not going to transfer those patients here initially," Taber said. "Because they are much more complex to procure from."
Still, that leaves the majority of candidates eligible for IDN procurement. In Indiana last year, there were 198 Indiana organ donors, 667 organ transplants and 1,786 tissue donors.
Recently, the number of Hoosier donors has dipped somewhat, but experts are loath to guess why. Perhaps it has something to do with the coronavirus. Or perhaps it's just a statistical hiccup.
"When you think about the number of donors we do every year, that number is very small on a month-to-month basis," Johnson said. "So you can have some big variations. One month you could do double what you did the month before."
For now, only a select portion of those will make their way to IDN for organ recovery. But if things go smoothly, the number of donors it hosts, and the complexity of their cases, will increase.
"Ultimately, we would like to make sure that we are doing all of our recoveries at a facility like this," Johnson added. "For the entire state."
Fahrlander added: "There will always be, in my opinion, harvests that take place in hospital operating rooms. Just because of some situations. But I think that, if this innovation is demonstrated to work, not only do I personally think it's the right direction, but I think more donor networks are going to move in this direction."•
Please enable JavaScript to view this content.