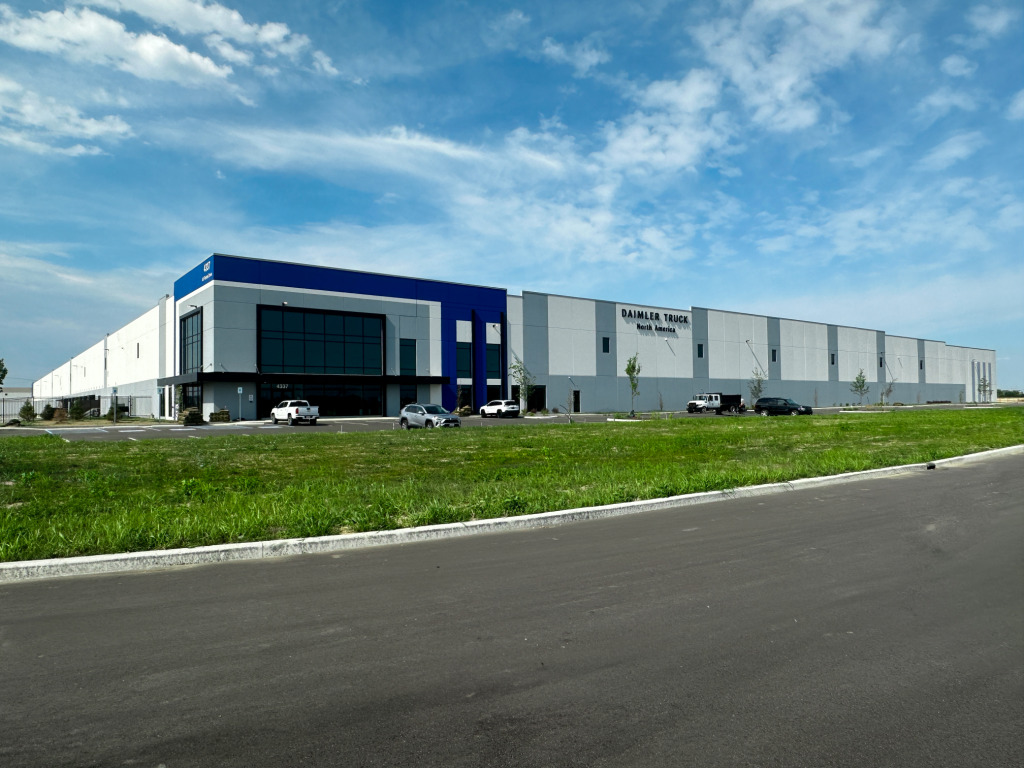 Daimler Truck North America LLC last week opened its second distribution center at the AllPoints at Anson business park in Whitestown.
The 605,000-square-foot facility at 4337 AllPoints Drive will replenish the company's 10 parts distribution centers across the United States and Canada. The center is just east of Interstate 65 near the intersection of County Roads East 450 South and 575 East.
A spokesperson for Daimler Truck North America said 25 employees work at the facility. Boone County Economic Development Corp. Executive Director Molly Whitehead said many operations at the plant will be automated.
Based in Portland, Oregon, Daimler Truck North America makes commercial vehicles under the Freightliner, Western Star, Thomas Built Buses, Freightliner Custom Chassis Corp. and Detroit names.
In 2022, the company sold nearly 187,000 truck units, making it North America's leading heavy-duty truck manufacturer.
"This investment not only strengthens our capabilities to efficiently manage inventory across our network, but also demonstrates our commitment to our parts growth strategy and prepares us for new product lines for our customers," Brian Lewallen, president of Detroit Reman and general manager, aftermarket solutions for Daimler Truck North America, said in written remarks.
With the new redistribution facility in Whitestown, Daimler Truck North America has nearly 4 million square feet of space. The Whitestown facility is the company's largest centralized consolidation space in its parts distribution network.
The company said the Whitestown location is centrally located among its 10 parts distribution centers, which will help it deliver parts more efficiently. The new facility will help the company achieve its goal of delivering 90% of parts ordered by the next day, it said.
The company in 2017 opened a 283,500-square-foot truck parts distribution center in the 616-acre AllPoints at Anson business park.
The truck parts distribution center processes about 7,000 parts per day. The parts are sent to sites within a 350-mile radius of the facility.
Please enable JavaScript to view this content.