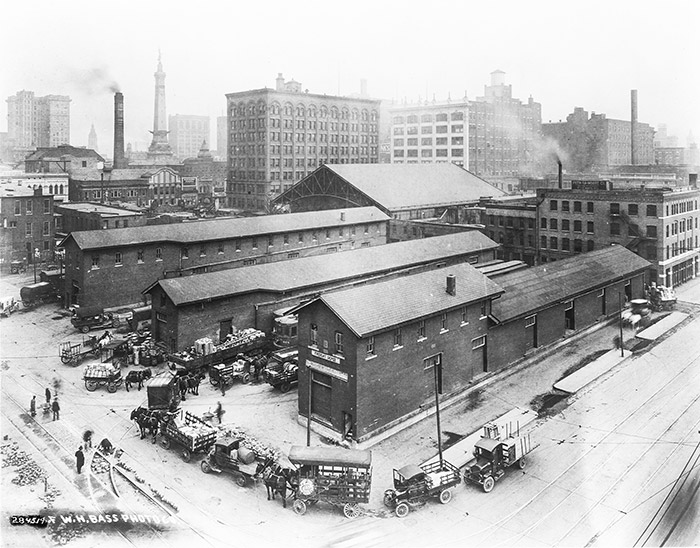 The Indianapolis Traction Terminal opened in 1904, taking up much of the downtown block bordered by Ohio Street, Illinois Street, Market Street and Capitol Avenue. The southeast quadrant of the block featured a nine-story building to house ticketing, offices, retail and a waiting area. Adjacent was a nine-track train shed for the interurban bus system that had become popular in the city. The terminal's freight depot sat in the northwest quadrant of the block (shown in the foreground of this photo from the 1920s, which is shot looking southeast from the corner of Capitol and Ohio). Delivery trucks and horse-drawn wagons would deliver and pick up products at the three warehouse buildings there. Most of the terminal's operations were closed in the 1930s as transportation methods changed.
Sources: Indiana Historical Society, HistoricIndianapolis.com
Credit: This photo is courtesy of the Indiana Historical Society and is part of the W.H. Bass Photo Co. collection. More images are available at images.indianahistory.org.
Please enable JavaScript to view this content.