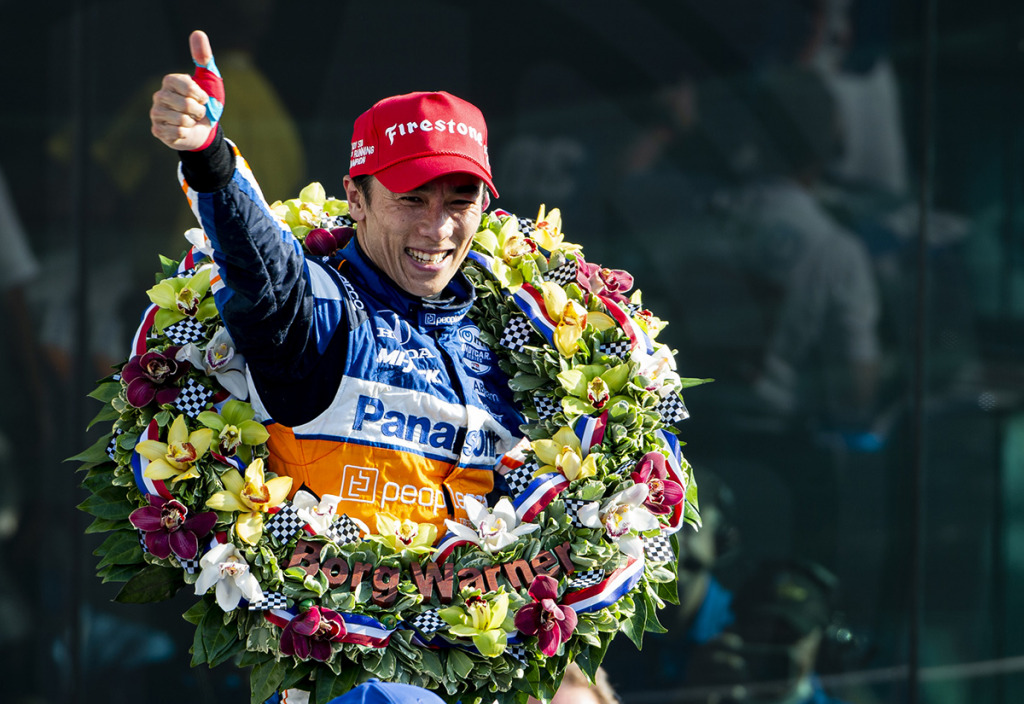 Television viewership for this year's Indianapolis 500 broadcast was down significantly from last year, despite expectations that circumstances surrounding this year's race could bump up interest. NBC Sports said this year's race ran into tougher sports competition.
The NBC broadcast of Sunday's race brought in 3.74 million viewers across its platforms—including digital—compared with 5.45 million viewers in May 2019, a drop of 31%.
Television viewership for the race peaked toward its conclusion, at 4.64 million viewers.
And NBC's streaming platforms engaged with an average of 17,800 viewers throughout the race, although that figure, too, was down significantly from last year's total of 45,600 streaming viewers.
The broadcast delivered a national 2.29 household rating, including a huge 24.9 rating in Indianapolis, which did not have a blackout for the first time since 2016. By comparison, last year's local Sunday night replay of the race brought in an 11 rating while the race overall had a rating of 3.4.
The local figure was driven in part by Indianapolis Motor Speedway's inability to host fans this year because of the pandemic. Initially, the track had planned to bring in limited fans—first saying it would run at 50% capacity, then at 25%—but it was forced to cancel those plans because of a recent spike in coronavirus cases.
Cincinnati, Columbus and Las Vegas each had a 4.1 rating and Nashville had a 3.8 rating to round out the top five markets.
The race was the second-most-watched IndyCar broadcast for NBC (after last year's race), which is in the second year of its contract with IndyCar. It's also NBC's second-most watched sports event since January.
This year's Indy 500 was the most-watched motorsports event to take place in August in three years, since a NASCAR Cup Series race in Bristol in 2017 drew 3.8 million viewers.
NBC Sports said last year's race did not face significant sports competition, while this year's race took place during the same time as NBA playoff games, PGA Tour golf and a NASCAR race.
In addition, a close baseball game between the Chicago Cubs and the Chicago White Sox came to a finish just as the race was winding down. The Chicago market did not place in the top 10 for race viewership.
"This year's Indy 500 lived up to its billing as a major broadcast event, registering NBC's second-largest audience for a sporting event since the NFL divisional playoffs in January," IndyCar said in a written statement. "Given the unprecedented nature of our date and time slot, along with exceptionally unusual competition for the Indy 500 across the sports TV landscape, we're pleased with the outcome and are already looking forward to next year's broadcast over Memorial Day Weekend."
Please enable JavaScript to view this content.