The NCAA's multibillion-dollar March Madness media-rights deal with CBS and Turner Sports doesn't expire until 2032—an eternity in an era when the media industry is undergoing unparalleled change and other top-tier sports organizations are negotiating huge rights increases.
Yet media-rights consultants and other observers say the NCAA actually is well-positioned. Though new deals brewing for the NFL and recently struck for Major League Baseball might make March Madness' current rights fees something of a bargain, the delay gives leaders of the Indianapolis-based governing body for college sports time to see how the landscape unfolds.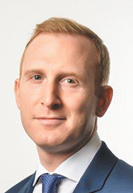 "You want to see where this all goes," Daniel Cohen, who leads Octagon's New York-based media-rights consulting division, said of the flight of viewers from cable, the proliferation of subscription streaming services, and innovations that promise to reshape the sports-watching experience.
"Who knows? We might be watching March Madness in our new Tesla TVs in our cars in 2032."
When the NCAA finally does reach a new deal, Cohen predicted it will be richly rewarded—thanks to March Madness' continued power to attract a devoted and huge live audience, a rarity in an era when TV viewing increasingly is on-demand and splintered across a growing number of content providers.
"The numbers will absolutely be a lot bigger," Cohen said.
"I don't see a scenario where CBS and Turner don't want to renew this property," he said, but they'll surely face rivals waiting in the wings to dethrone them, potentially including cash-rich tech companies that have moved into programming.
Higher and higher
The March Madness contract numbers long have been on a sharp ascent. In 1994, the NCAA announced a seven-year, $1.73 billion deal with CBS, which has broadcast the tournament since 1982.
That was followed by an 11-year, $6 billion deal that started in 2003 and was supplanted by a 14-year, $10.8 billion deal announced in 2010.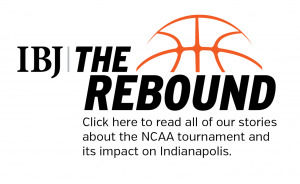 That pact—in which CBS partnered with Turner for the first time—was supposed to run through 2024. But in 2016, the NCAA, CBS and Turner reached an eight-year extension that added $8.8 billion to the deal. (The cancellation of last spring's tournament took a bite out of the numbers, reducing from $827 million to $113 million the amount the NCAA received in 2020 under the contract.)
The arrival of Turner gave viewers for the first time the opportunity to watch any tournament game live, with coverage spread across CBS and Turner's TNT, TBS and TruTV. Games also are accessible through streaming services and an app, NCAA March Madness Live.
An April 2019 survey of 688 U.S. adults by PCMag and Sports Illustrated found that 65% still watch March Madness via cable, but streaming is on the upswing, with 60% of 18- to 24-year-olds opting for streaming.
Adapting to the shifting landscape is crucial to the finances of not only the NCAA but also of athletic departments across the country. That's because the NCAA distributes the bulk of the rights fees to Division I members, through conferences and directly to schools.
Because of the cancellation of last spring's tournament, the Division I distribution plunged from $611 million in 2019 to $246 million in 2020.
Story continues below graphic.
Holding tight?
The decision by the NCAA, CBS and Turner to renegotiate their contract in 2016—eight years early—begs the question of whether another renegotiation might be in the offing soon.
The parties aren't saying. The NCAA declined to comment for this story, and spokespeople for CBS (which is owned by New York-based ViacomCBS) and Turner (which is owned by New York-based AT&T) did not respond to requests for comment.
But industry observers don't see why CBS or Turner would want to reopen a contract that is proving quite profitable.
And for the NCAA, the deal has plenty of years remaining to give the organization a high level of long-term financial certainty—a key issue since in typical years the contract accounts for more than 70% of revenue.
If the NCAA locked in an even longer extension now, it might risk making a misstep that ultimately undermined the value of the March Madness franchise.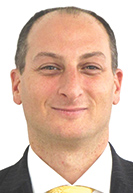 "Given the uncertainty in the media ecosystem, who some of the players are, and what rights will look like, I think it would behoove the NCAA to see how things shake out around them," said Michael Schreck, CEO of Port Chester, New York-based Collegiate Sports Management Group, which helps college athletic conferences and schools boost revenue.
Sports sensation
The 68-team NCAA Men's Basketball Tournament had been on a roll before the pandemic.
In 2019, the games carried by CBS racked up an average audience of 7.6 million, a 14.2% increase from 2018, Octagon's Cohen said.
He said eight of the top 10 telecasts on any network that March were March Madness games.
"The delivery that March Madness provides for Turner and CBS is astronomical," he said.
Indeed, national TV advertising alone totaled $910 million in 2019, more than enough to cover that year's $804 million rights fee.
And that doesn't count digital advertising and other important revenue streams. For example, TNT generates most of its revenue from the $2.20-per-month fees paid by cable and satellite subscribers.
That fee is second-highest in the industry, behind only ESPN's. Cohen said the fact TNT carries March Madness and the NBA is crucial to its ability to collect such a high rate.
CBS also is able to use its March Madness coverage as leverage to get higher "retransmission consent" fees from network affiliates.
Cable and satellite systems pay the fees to local stations in return for the right to carry their signals. But the stations have to split the money with the broadcast networks, which have been negotiating larger cuts.
Cohen calls the March Madness rights fees "extremely undervalued," based on what CBS and Turner get for their money.
Yet while TNT is reaping huge benefits from the contract, some observers say it isn't a perfect fit as a media partner, given it does not carry regular-season college basketball games. CBS is able to use its heavy schedule of college games to promote March Madness throughout the season.
TNT also is losing audience amid cable cord-cutting. Six million subscribers dropped pay-TV services such as cable and satellite in 2020, a 7.3% decline on top of a 5.8% decline in 2019, according to New York-based MoffettNathanson Research.
The trend helped drive down TNT's viewership 12% last year, following a 14% decline in 2019, according to Variety.
Even so, the NCAA has plenty of motivation to stay cozy with Turner's parent—AT&T—given that AT&T in 2019 was the No. 2 March Madness national TV advertiser, spending $64 million.
"Absolutely, it is something they have to think about," said Collegiate Sports Management's Schreck.
Advertiser appeal
March Madness is a feel-good cultural phenomenon that provides advertisers benefits they can get few other places, said Alice Sylvester and Jim Spaeth of Sequent Partners, which helps clients navigate the shifting media landscape.
"The tournament can be both mass and niche," Sylvester said. While it delivers a huge audience over the course of 2-1/2 weeks, "it is also a very local, intimate kind of event. That is where it gets its power as well."
With the proliferation of on-demand viewing, live sports has become one of the few forums to deliver a mass audience to advertisers seeking to disseminate time-sensitive messages, such as product launches, Spaeth said.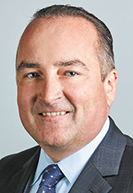 Michael Keenan, leader of the sports practice at the accounting and consulting firm PwC, agreed the benefits are hard to match.
"Live sports remains the original reality television. It is DVR-proof. You want to see the games immediately. You want to see them as they're being aired."
Some of the nation's biggest consumer brands unleash huge sums to seize the opportunity. The top March Madness national TV advertiser in 2019 was General Motors, which spent $75 million, according to London-based Kantar Media.
The rest of the top five—AT&T, Berkshire Hathaway (parent of GEICO), Capital One Financial and Coca-Cola—collectively spent $177 million.
Heating up
PwC's Keenan said he remains bullish on sports rights, despite the hit that rights holders and media companies took because of the pandemic mayhem in 2020.
At ViacomCBS, which is less diversified than AT&T, the impact of the cancellation of March Madness was particularly acute. Not hosting the Super Bowl, which had been on CBS in 2019, nor broadcasting March Madness chopped 21% off first-quarter advertising revenue, a Securities and Exchange Commission filing shows.
But media companies are viewing 2020 as an aberration, not a sign they should become more conservative bidders for marquee live sports.
That's certainly true at Turner, which in September finalized a seven-year, $3.7 billion deal with Major League Baseball under which it will pay an average of $535 million a year, up 65% from the prior agreement.
Media companies also are opening up their wallets to keep their current NFL weekly game slots.
Sports Business Journal reported this month that deals are on the verge of completion that would keep Sunday afternoon games on CBS and Fox and Sunday night games on NBC. Meanwhile, The Wall Street Journal reported that Amazon Prime Video is on the verge of a deal that make it the exclusive broadcaster of many Thursday night games. In 2020, most Thursday night games were on Fox, The NFL Network and Amazon Prime.
The league, which had been pushing to double rights fees, appears on track to achieve that goal under the new contracts. For example, under 11-year deals, NBC and CBS each plan to pay about $2 billion annually, double the current fee.
Such deals are more affordable than they might seem, since it is the latter years of the pacts that drive up the averages, PwC's Keenan said.
"It goes up slow and steady. It is not like you have a huge spike in the first year. That is what helps make it work from the network side and the league side."
Still, to make such deals affordable, networks are likely to trim spending on rights for lower-profile sports and conferences, industry observers say.
Philadelphia-based Comcast, parent of NBC, acknowledged as much during the Morgan Stanley Technology, Media and Telecom Virtual Conference on March 3.
"We're very excited about, hopefully, our relationship continuing with the NFL—that's a big priority," Comcast CEO Brian Roberts said during the conference.
"But there will be, therefore, tough decisions where we have relationships that maybe won't be continued. And that is going to be someone else's good fortune, perhaps. But we are going to be disciplined in trying to find a balance."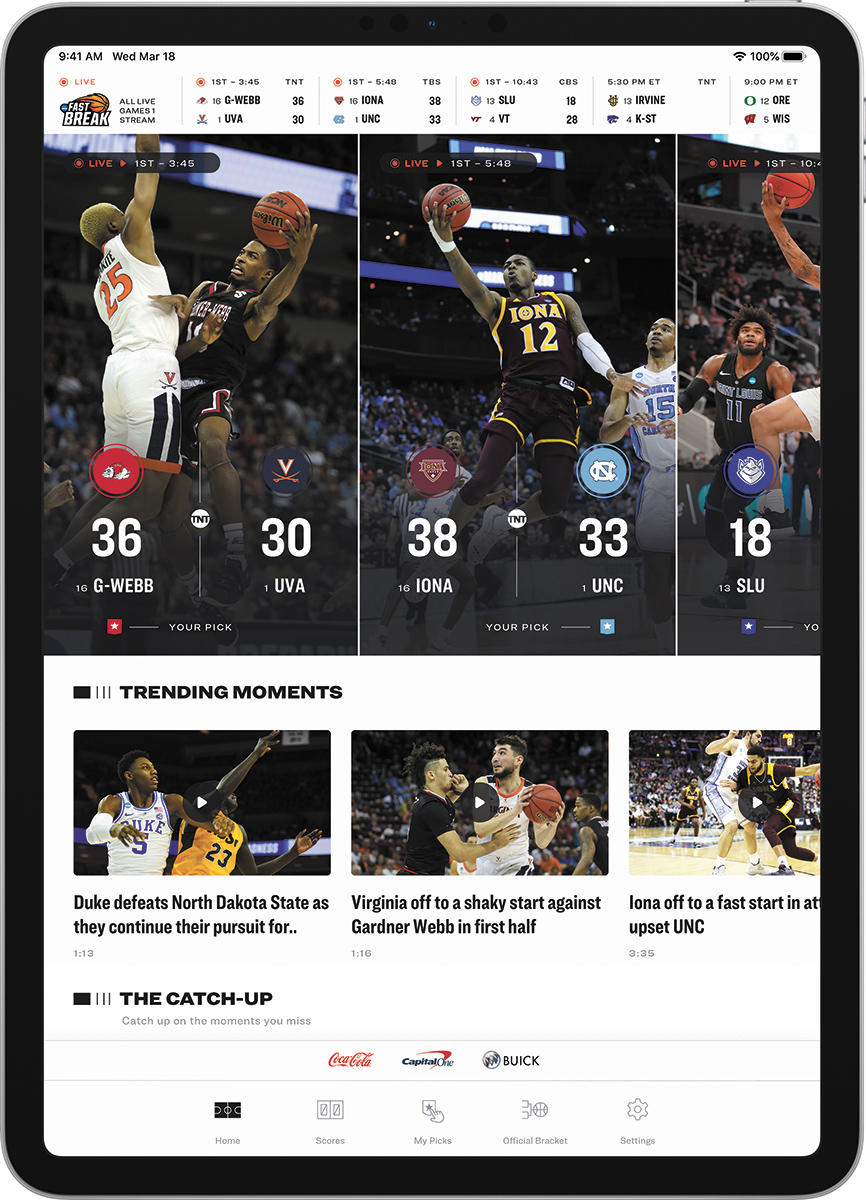 New frontiers
Even before the latest round of multibillion-dollar deals, making the numbers work on media-rights deals increasingly required much more than selling TV ad slots on game broadcasts.
For example, Turner serves as the digital agency for March Madness, a role that includes managing NCAA.com, the NCAA March Madness Live website, the NCAA March Madness Live app and the tournament's social media interactions.
One feature of the app, which Turner created, gathers social media under a single umbrella, reducing fans' temptation to head off to other social sites.
CBS and Turner are doing a good job, Cohen said. But, in part to outflank tech giants that have moved into sports, they'll need to continue to innovate.
"Things are changing rapidly, and they are going to not only have to keep pace but outpace their competitors," he said.
"They will have to figure out new camera angles, new technologies around production, new social media content, and new alternative feeds and streams that are more customizable for the fans."
The NFL helped highlight the potential of alternative feeds in January when it carried a kid-friendly version of the Chicago Bears/New Orleans Saints Wild Card playoff game on ViacomCBS' Nickelodeon network.
The widely praised telecast featured SpongeBob and other Nickelodeon personalities, explanations of rules that adult fans already grasped, and the firing of digital slime cannons after touchdowns.•
Please enable JavaScript to view this content.