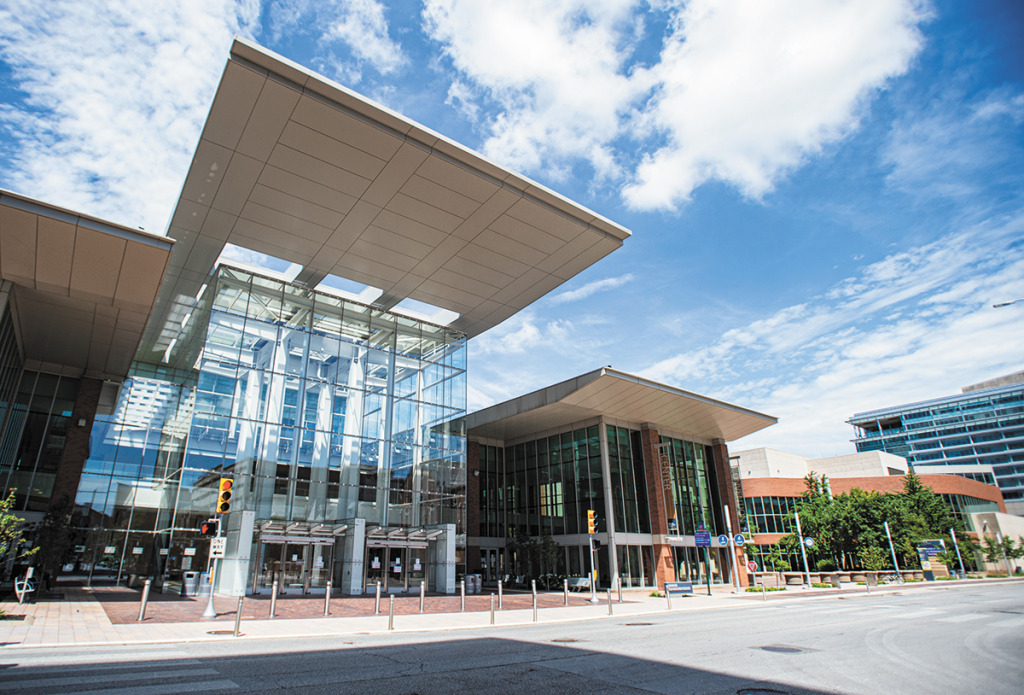 Indianapolis tourism officials are hopeful new coronavirus cases won't derail the city's plans to host two dozen events in the first quarter of 2021—including its efforts to bring the entire NCAA men's basketball tournament here.
The city is expected to host at least 25 events from Jan. 1 to March 31, including the JamFest cheerleading competition, the Nike Volleyball Mideast Qualifier and the NFL Scouting Combine.
But that could be just the tip of the iceberg for 2021, as Indianapolis boasts a rundown of 211 conventions that collectively promise to bring in 1.1 million people and bolster the local economy by $708 million.
Experts say keeping all those events on the calendar will be challenging because of the pandemic. In fact, the Indianapolis Boat Sport and Travel show, scheduled for Feb. 19-28 and projected to draw 15,000 attendees, on Dec. 2 canceled its event.
But with the locally based NCAA eyeing Indianapolis for March Madness, some shuffling will be in order.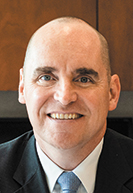 "I'm not going to sugarcoat it: It's a difficult game of Tetris to try and reimagine and try to fit in an additional couple of weeks of the men's basketball tournament into our calendar, because we have worked so hard to fill it in," said Andy Mallon, executive director of the city's Capital Improvement Board. "There's a lot of moving pieces every day, and there's opportunities and challenges with all of those moving pieces."
The city was already scheduled to host the Final Four this year, but the possibility of dozens of additional games means even more intense planning on the part of the CIB, which operates the Indiana Convention Center and Lucas Oil Stadium, as well as the Indiana Sports Corp. and Visit Indy.
It would mean nearly 70 games over three weeks, likely played at a variety of sites, using extensive health and testing protocols that have not yet been finalized.
It could be a logistical nightmare, but tourism officials said, if it goes well, that will boost Indianapolis' stock in the long run.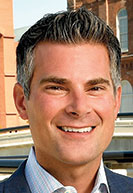 Visit Indy's Chris Gahl said even the possibility of hosting the tournament is a win for Indianapolis and a sign of the city's strong relationship with the NCAA.
"It's a very rewarding feeling, yet a very humbling feeling, because we know it's not something that one entity or one organization or even one generation did—it is decades in the making," he said. "So, there's a certain level of gravity that hits you, that we need to be the stewards of this potential event."
Juggling act
While details about how a complete tournament could look have been kept relatively quiet since the Nov. 16 announcement, the NCAA has remained firm the event be held on the same general timeline as originally scheduled: the second half of March through the first Monday of April.
The organization declined to comment for this story.
Visit Indy has not released its full 2021 calendar, so it's difficult to know what events could be in the balance as part of an NCAA tournament reshuffle. The tourism organization said it can't even share specifics about the first quarter of 2021 because some events have not been finalized and doing so could put the city at a competitive disadvantage.
But some events unrelated to the tournament would likely move to new dates and others would be asked to share the convention center or other venues with the NCAA. The breadth of the tournament would likely be felt across the Indianapolis region.
"I anticipate there'll be additional sites [other] than Lucas Oil Stadium and the convention center, and that's about as much as I can say," Mallon said, adding many unknowns remain about what a tournament bubble in Indianapolis would look like.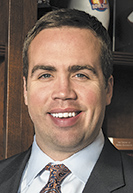 Ryan Vaughn, president of the Indiana Sports Corp, said COVID has already created challenges in keeping sporting events on their original dates.
For example, the Big Ten football championship will have a noon kickoff on Dec. 19 at Lucas Oil Stadium, about 24 hours before the Colts play a home game.
The championship was originally slated for the first weekend in December, before the Big Ten delayed its season due to increases in coronavirus cases across the Midwest. Now, it's likely the Big Ten game will be played on a Colts-adorned field, rather than receiving its usual custom treatment. It's also not clear yet whether fans will be permitted to attend.
Navigating will become even more complicated if NCAA tournament scheduling is added to pandemic-related shuffling. But the city has risen before to the challenge of adding a major event to a full schedule, Vaughn said, and he's confident the same will be true in this case.
"With most major sporting events that we're bringing into town, there usually has to be some sort of reshuffling from a timing standpoint in order to make things fit," he said.
Constant conversations
The virus is likely to continue upending plans for at least a while longer. And no one knows whether the two vaccines expected to begin distribution later this month will be in widespread use quickly enough to salvage the upcoming convention slate.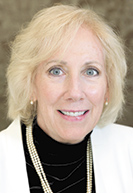 "We're all waiting to see what happens," said Debbie Locklear, a meeting planner and president of Indianapolis firm Meeting Services Unlimited. "We sit here and wait to see if the timing's right to start trying to convince people to sponsor different things for our clients. We're waiting for that moment that it'll be right—and people will be on board."
Booking events with so little foresight is difficult, leading most smaller conventions and gatherings to eye the back half of 2021 or even 2022.
But Mallon and other sports officials are bullish Indianapolis can handle whatever comes its way.
"I feel confident that we're able to get through this [challenge] and that we have a way forward without ultimately hampering our ability to keep our commitments," he said.
Mallon said the CIB has been working closely with Visit Indy and the Marion County Public Health Department to ensure that scheduled events occur with little or no interruption.
Already during the pandemic, Indianapolis has shown its flexibility, hosting more than 20 large, socially distanced events—most of them this summer—making it one of the only cities in the United States to actively welcome visitors. In addition, the CIB has honed its policies over the past several months through soccer and football games at Lucas Oil Stadium, which have hosted up to 12,500 people in a distanced manner.
As part of those efforts, the CIB spent $7 million to upgrade a variety of safety features at its facilities, including hospital-grade filters for air-conditioning systems, touchless light-switch sensors and sanitizing systems for high-touch surfaces.
But as cases of the virus have skyrocketed, it's unclear whether the groundwork being laid for early 2021 will pay off.
"We're in constant conversations with the health department about, what can we be doing to make things safer?" Mallon said. "The feedback has been, we're doing what we need to do, and the results have been that they are not reporting back to us any significant infections at these types of events."
In a statement, the health department said it is continuing to monitor data and collaborate on plans for larger group gatherings, including conventions.
"Through the approval of risk-mitigation plans and limiting attendance for special events, as currently required by the public health order, the Marion County Public Health Department is taking steps to slow the spread of COVID-19 in the community and protect those who live, work and visit here," the statement said.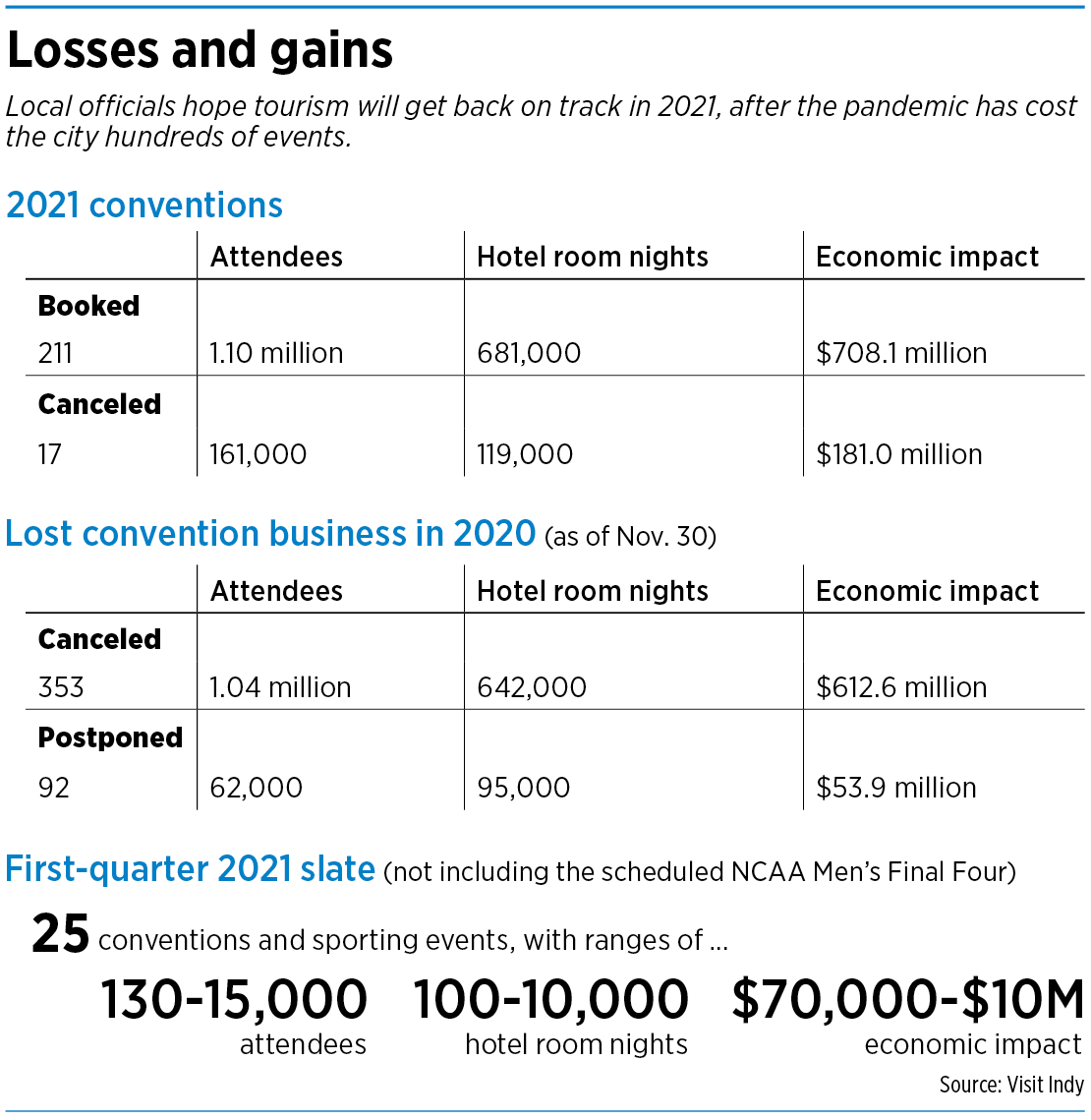 Big moves on the horizon
One of the city's largest annual conventions is FDIC International, a trade show that typically brings more than 33,000 firefighters and emergency responders to downtown. Next year's event is scheduled for the last weekend in April.
But Eric Schlett, senior vice president of convention organizer Clarion Events, said the group has already started discussions with city tourism and health officials about how to pull off the gathering. He said the group is also looking at the possibility of moving the event to later in the year.
"We're constantly working with the health department and the convention center to figure this out as best we can, but we're looking at alternative dates that we could potentially reschedule to," he said. "The health department is saying that, if all things go as planned, we should be good to go somewhere in the end of spring [or] beginning of summer."
He said that while that's contingent upon the virus spread and the efficacy of the vaccine, attendees likely will be among the first to receive an inoculation because of their status as first responders.
If FDIC does reschedule its event, it would be in wide company. The Music for All Festival has canceled an event that had been slated for March. And Indianapolis' turn hosting the NBA All-Star Game, originally planned for February, has been pushed all the way to 2024.
Seventeen conventions have canceled outright for 2021, representing at least 161,000 visitors and an economic impact of $181 million.
Even so, that's just a fraction of the events canceled this year—more than 350, worth more than $612 million. Another 92 conventions postponed to later dates, including some that rescheduled for 2021.
Visit Indy's Gahl said cancellations in this environment are to be expected, but the city is generally pleased with its success retaining events that have been on the fence.
He said that success during the pandemic went a long way in getting the attention of groups looking for a new home, such as the Sweets and Snacks Expo next June, which typically is held in Chicago but is moving for one year to the Indiana Convention Center.
"From our perspective, when you look at other major cities, we have weathered this pandemic in a much more meaningful way and in a stronger way," Gahl said. "And that leads us to feel very fortunate."
But he and Mallon both acknowledged that ensuring events already on the calendar and those trying to jostle their way in—such as the NCAA tournament—go off without a hitch will be a challenge. Albeit one they say the city can handle.
"We'd love to be able to make [the tournament] happen, and it's our job to make it happen," Mallon said. "We're really confident in our ability to do that."•
Please enable JavaScript to view this content.