Cincinnati-based Lightship Capital is opening an Indianapolis-area office within three months to provide underrepresented entrepreneurs here access to a $50 million investment fund.
General partners Candice Matthews Brackeen and Brian Brackeen say there is untapped potential in overlooked Midwestern startups run by people of color, women, immigrants, members of the LGBTQ+ community, people with disabilities and others who have historically been passed over by the current venture capital system.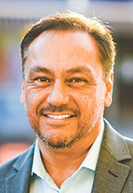 They've made the pitch to investors before. In fact, as successful Black entrepreneurs from Ohio, they've lived it. "We've been doing this and preaching this as an underserved market for years," Candice told IBJ.
You've just got to look where no one is looking.
About six years ago, Candice co-founded an app called Hello Parent that allows schools to directly communicate with parents about their children. The more she advanced in the tech and startup scene, the less diversity she saw.
"That's when I realized there was a national issue for the distribution of venture capital for people that look like me," she said.
Candice founded the Hillman accelerator in 2017 and acquired another accelerator called NewMe the following year to further her mission of fostering a more diverse class of tech startups. She later founded the Cincinnati chapter of the Black Founders Network, the first 11 members of which have since gone on to raise more than $60 million.
After having worked at both Apple and IBM, husband Brian founded a facial recognition company called Kairos AR Inc. in 2012. The Wall Street Journal selected Kairos as one of the top 25 startups in the country and the company has since grown an initial $13 million investment into a company valued at $120 million. The software even caught the eye of the federal government, but Brian took a stand against its potential misuse for racial bias and made his exit.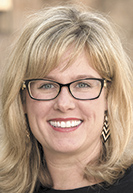 The Brackeens' focus on underrepresented entrepreneurs hasn't always been popular. As recently as last fall, investors weren't convinced the Brackeens had found a formula for simultaneously delivering successful companies and advancing social equity. But social awareness brought about by the reaction to George Floyd's death in police custody and the pandemic's disproportionate impact on minorities has investors reconsidering, Brian said.
The Brackeens were ready to seize the moment.
"Like anything in life, you've got to be prepared to be lucky. You've got to work years to be an 'overnight' success," Brian said. "We always had these beliefs, but now, we're living in different times and people are deciding to take an active role in making society better."
Lightship Capital has since raised $22 million in investment capital and is expected to close on an additional $25 million in commitments within the month. The Brackeens predicted that they'll secure the remainder of the planned $50 million first phase by the end of August, and they're already planning for a second phase later this fall.
The firm is targeting seed stage and Series A companies in the artificial intelligence, consumer packaged goods, health care, sustainability and e-commerce markets. Candice said the plan is to make meaningful investments of around $250,000 in 35 to 40 companies with proven revenue streams, established users or partners.
Demography, geography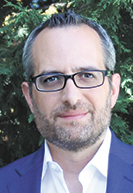 Already, Lightship Capital has partnered with the Open Prairie Rural Opportunities Fund to make its first $3.75 million investment in Louisville-based FreshFry. The food technology company offers products such as the FreshFry Pod, an all-natural product that cleans and extends the life of frying oil.
Though they've not yet found an office or a local venture partner, the couple is confident Indianapolis is the perfect place for that next domino to fall.
"It's both demography and geography," Brian said. "We think this is an area that has a huge amount of potential, but we don't get our share of venture capital dollars. There's an endless number of people in these demographics groups that are world-class, that are being missed."
He referenced findings from Crunchbase News' analysis of venture funding and exits—through either mergers and acquisitions or initial public offerings—from 2008 to May 2018, as the reason for his confidence in the Midwest's ability to give investors the best bang for their buck.
According to that study, the median return for one dollar invested in the Midwest is $5.17. That's 20% greater than returns in the West and 33% greater than in the Northeast.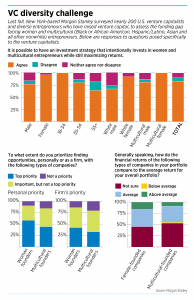 That data, combined with U.S. Census estimates that nearly 52% of people in Indianapolis are women and more than 28% of the population is Black, indicates a substantially greater pool of diverse entrepreneurs to draw from in Indianapolis than in other Midwestern cities, he said.
SecondMuse, a global benefit corporation with a similar focus on supporting diversity and sustainability in business and real estate, is a general partner with Lightship Capital and has already committed $20 million to the fund's first phase.
Founder and co-CEO Todd Khozein said he was interested in backing the Brackeens and Lightship Capital because they agree with SecondMuse's belief that the strongest and smartest economies focus on elevating people and places.
"Humans have a history of relating different types of economic success to things like gender or race, things that don't represent your inherent value as a human," Khozein said. "The more the economy represents a richer diversity that exists in your community, the more you're going to have richer and better ideas. Not to mention, you'll have more people invested in the success of your particular economy."
Khozein also agreed with the Brackeens' notion that the Midwest is an untapped opportunity.
'The right direction'
Oscar Moralez, managing director of Indianapolis-based VisionTech Angels and managing partner at Boomerang Ventures, said Lightship Capital and its partners have hit on a great need in the Midwest and the country at large.
RateMyInvestor and Diversity VC analyzed all publicly available venture-backed deals, from seed funding to Series D investments, from 2013 to 2018 and found that the majority went to white, male founders. According to the study, only 9% of the founders who received funding were women, 17% were Asian-Americans, 2.4% were people of Middle Eastern descent, 1.9% were Latin American and 1% were Black.
Moralez said, as a Hispanic man, he's never faced any challenges related to the color of his skin, but he knows the investment world is lacking diversity.
"It's an issue we have to keep top of mind and work on to keep improving, but we're heading in the right direction in the Midwest," Moralez said. "Through my VisionTech angel network, I've seen a number of women– and minority–owned opportunities come across our table. I wouldn't say on a regular basis, but we get a few every year. The trends are positive in that more and more minority- and woman-owned companies are being formed."
Kristen Cooper, CEO of the Startup Ladies, said traditional venture capital disbursement relies on systems that inherently and sometimes unconsciously favor white entrepreneurs. She said, because a Black woman founder might speak or act differently than a white male investor, the investor might mistake that difference for a diminished chance of success.
"Whereas, a lot of white cisgender men came from universities, were hired and promoted within a company or have a lot of relationships with people with the capacity to write these checks, a lot of the people I work with haven't built those networks," Cooper said.
That's why bringing one of the largest Black woman-led venture capital funds in the country to Indianapolis is so important, she said.
"You have someone who understands all of the obstacles that minority founders deal with on a regular basis," Cooper said. "You have someone empathetic to the problems we face."•
Please enable JavaScript to view this content.