The Villages of Indiana on Tuesday announced the hiring of Shannon Schumacher as its next CEO and president.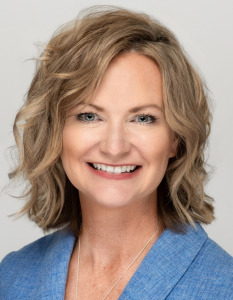 Schumacher will succeed Sharon Pierce, who is retiring after 29 years in charge of the state's largest not-for-profit child and family services agency.
Schumacher, who will join The Villages on April 19, spent the past 22 years at human services organization Volunteers of America Ohio & Indiana, including the past nine in leadership positions. She was chief operating officer from 2012 to 2018 and, most recently, vice president strategy, innovation & clinical services.
"Shannon's many career achievements positively impacting mothers and their children tell a story of a forward-thinking leader with real-world experience guiding, building and innovating to support people toward finding stability," said Rhonda Breman, the board member for The Villages who led the CEO search committee. "We're excited to watch her build on the foundation created by our retiring CEO and President Sharon Pierce."
The Villages said Schumacher's skills and background include strategic planning and execution, fundraising, board development, state and federal contracting, team building, grant writing and clinical expertise.
"Both The Villages and Volunteers of America are mission-driven, human-centered organizations," Schumacher said in written remarks. "We are people working to provide stability through programs, services and support to men, women and children in our communities."
Schumacher, who lives in Indianapolis, received a bachelor's in psychological science from Ball State University and an master's in social work from Indiana University.
The Villages of Indiana serves more than 3,100 children and their families daily.
Please enable JavaScript to view this content.