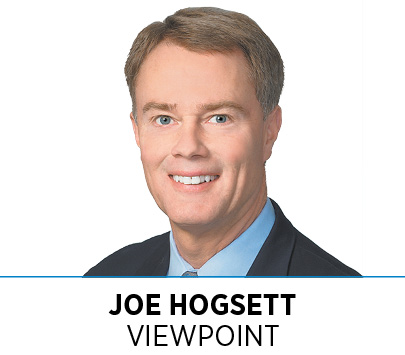 Since long before I became mayor, I have admired the ambition and collaboration that distinguish Indianapolis above our peers. But over the last two years, as other cities have struggled to regain momentum lost to the pandemic, our community has demonstrated an unmatched resilience that continues to highlight just how special Indianapolis is.
The College Football Playoff National Championship marked the second time in less than a year that the national sports spotlight shone brightly on Indianapolis. That's no accident. In part, it is the culmination of an intentional sports and tourism strategy begun before Georgia's champion players were even born.
Since that time, Indianapolis leaders have maintained and built on this tradition, leading to numerous Final Fours, the 1987 Pan American Games, the relocation of the NCAA headquarters and a Super Bowl.
With Monday's game, Indianapolis extended its lead as a city that has successfully hosted some of the largest events in America since the start of the pandemic.
Nearly every one of those events took place downtown, generating tens of millions of dollars in direct and indirect spending while burnishing the Mile Square's reputation among visitors for walkability, safety and convenience. And even before Monday's game started, rave reviews for the CFP championship weekend were streaming in as visitors took note of our innovative arts activations and the unrivaled hospitality of countless volunteers throughout downtown.
But to me, what's just as impressive is what visitors didn't see. That includes many months of planning and coordination among event organizers, city officials, law enforcement, local health experts and more.
The barking Georgia supporters probably didn't see the Department of Public Works crews out these past several weeks making downtown streets safer and cleaner while reorganizing construction schedules to keep them from interfering with the visitor experience.
Fans of the Crimson Tide probably weren't aware of the extensive public safety efforts that made Monument Circle and other venues safe for cheering crowds.
After a year of marquee sports and cultural events returning to town, one thing is clear: Though much will change as a result of the pandemic, Indianapolis will continue to be one of the best host cities in the country.
Yet the success we witnessed around the College Football National Championship did not happen because we rested on our past achievements, and neither can we now. Downtown Indianapolis is the economic, cultural and literal capital of Indiana. We must continue to support the health and vitality of our downtown if we want our city, region and state to thrive.
That's why we are investing in the growth of the Indiana Convention Center and the construction of a 42-story, skyline-altering hotel in the heart of our convention district.
It's why we are ambitiously planning for the redevelopment of longtime city-owned sites, including the City Market, aging jail and other outdated public facilities.
And it's why we are leveraging the amenities of downtown to spur development at sites such as 16 Tech, Elevator Hill and the former GM stamping plant, bringing jobs and housing to the surrounding neighborhoods.
Because ultimately, our city's "sports strategy" is not just about hosting incredible events. It is about using that economic might to lift all of Indianapolis.
It has been a long and difficult two years. Still, when I look at everything Indianapolis has managed to accomplish, I am overwhelmingly optimistic. To be sure, the challenges from the pandemic are not gone. But, thankfully, neither is our city's talent for working together. As long as we have that, Indianapolis can do anything.•
__________
Hogsett, a Democrat, is in his second term as Indianapolis mayor.
Please enable JavaScript to view this content.