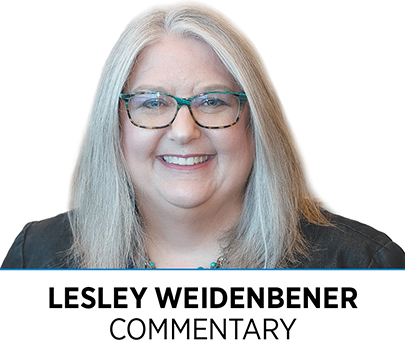 A colleague stopped by my office to say she was picking up lunch at Coaches Tavern, a favorite among IBJ staffers, and asked whether I wanted anything. The answer was an easy "yes." And sitting on my desk now is a BLT wrap I can't wait to dig into.
But as yummy as it will be, what I really want to do is eat this wrap at Coaches, sitting at our favorite table near the end of the bar where we watch people through the big picture window that offers a view of Pennsylvania Street.
I haven't been inside since last summer, when my husband and I stopped by to eat on the patio. When we found every table outside taken, we peeked inside and found an empty dining room. So we took a chance and ate inside.
That has not been our habit, though. While we have both been going to work regularly (my "essential" husband daily since the pandemic began), we've shied away from eating inside restaurants—and we have really missed it.
We have regularly ordered takeout from some of our favorite places, particularly Loco Restaurant & Cantina and Siam Square in Fountain Square, Mimi Blue on Massachusetts Avenue and Don Juan V's Peruvian Sandwiches at 3720 E. Raymond St. (you really have to try the empanadas and the Desayuno Don Juan, which you can eat on for days).
But that's not the same as eating at those places with friends. And we are oh-so-close to doing that again.
Last Saturday, we both received the Johnson & Johnson vaccine (there's a hint about my age!), which means, in another week or so, my husband and I are going back to eating out. Regularly. Probably far more than we have in the past.
We were so fortunate not to be hit financially by the pandemic. In fact, with so many of the things we do regularly closed and our decision not to travel, we've saved a good amount of money this past year. Now, there's nothing I want to do more than go spend some of that cash in the restaurants and other businesses that make Indianapolis a place I love living.
I'm eager to check out The Garage Food Hall, which opened recently at Bottleworks District.
I can't wait to get back up to Lil Dumplings, a food stall in the Sun King brewery at Fishers District. Chef Carlos Salazar (an IBJ Forty Under 40 honoree last year) and others there had just opened when the pandemic hit, and my husband and I were only able to eat there once. It was memorable and I'm excited to return, especially now that Salazar has released a new menu.
And we'll be stopping by other favorites, including Tortas Guicho Dominguez in Fletcher Place and Pure Eatery in Fountain Square.
Unfortunately, the pandemic killed a few of our haunts, including Rook, where Salazar had been a co-owner and previously the chef. And we're hopeful that Revolucion, another Fountain Square spot with an amazing tiki bar, reopens soon.
These restaurants are a reason that my husband and I have chosen to live in the city. They are part of what makes Fountain Square, downtown and other nearby areas special. We feel a responsibility to support them as best we can.
Not everyone is in a financial position to start spending freely in restaurants again. But if you are—and if you've had the vaccine—this might be a great time to show your favorite restaurants some love. That's what we'll be doing soon.•
__________
Weidenbener is editor of IBJ.
Please enable JavaScript to view this content.