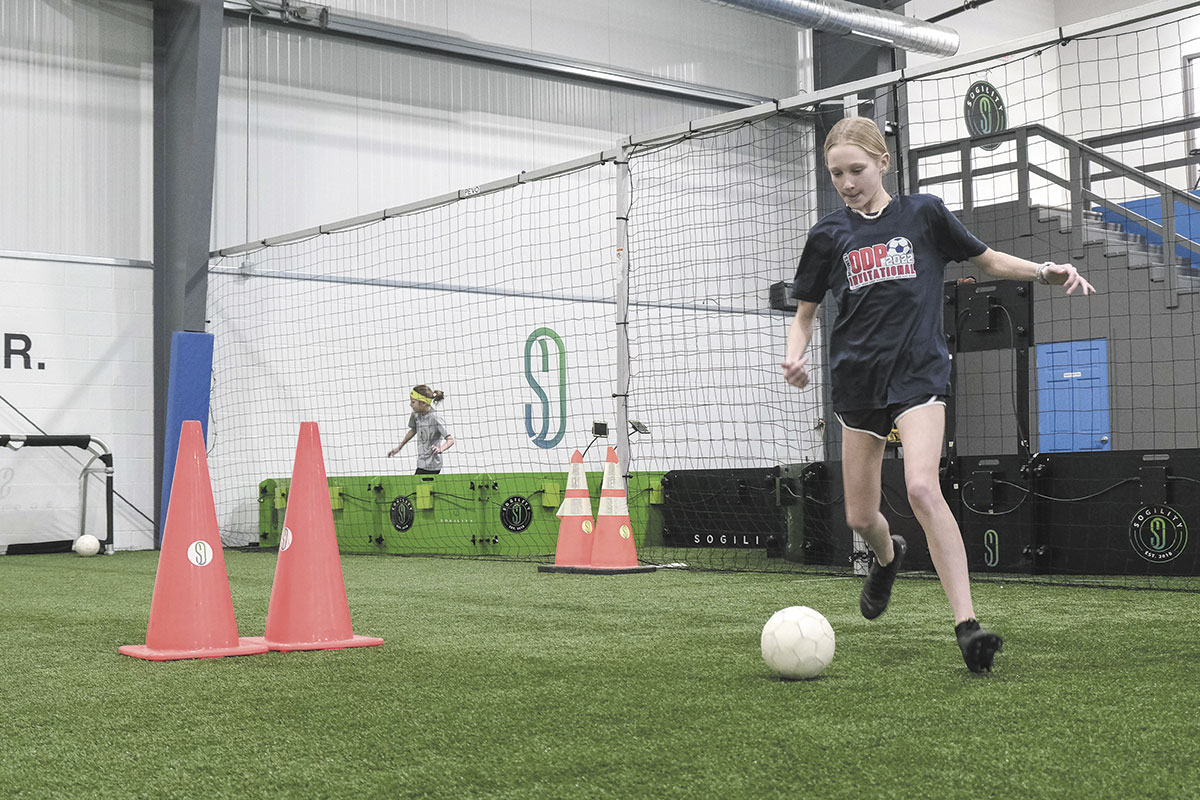 Chris McGrath started Sogility in 2018 to bring a high-tech soccer training facility to Hamilton County.
It started with a location in Westfield. A few years later, McGrath and his business partner and friend, Jimmy Carson, were planning a second location in Fishers when McGrath died from COVID-19 at age 53 on Nov. 17, 2021.
Since then, Carson, Sogility's CEO, has been working to turn his friend's vision into an international legacy.
Sogility, at 16500 Southpark Drive in Westfield, focuses on helping soccer players of all ages improve their skills and physical development by using technology and data monitoring.
"It's easy, I think, to lose focus and to lose faith or to be confused, and he was a rock," Carson said. "He really pushed me to be a better person. Certainly, a great example of a father, a husband, a businessman and so many other things."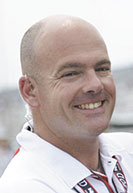 In November 2022, about a year after McGrath's death, Sogility consolidated its two smaller locations in Fishers and Westfield into a 14,000-square-foot indoor training facility that will add another 19,000 square feet of outdoor space later this year.
Bringing the two together just made sense, Sam Wade, director of marketing and communications, told IBJ. A consolidated location allows members two to three times as much space as before.
Now that the flagship location is set about three miles south of Grand Park Sports Campus, Carson is working to expand Sogility to 10 cities around the United States.
He expects Sogility locations to open within two years in Evansville, Fort Wayne and Valparaiso. He is also in talks to place a training facility in Atlanta, Baltimore, Chicago, Detroit, Miami and northern Virginia, and two in St. Louis.
Projected startup costs range from $300,000 to $500,000, depending on the location and size of a facility.
And there are plans to take Sogility overseas to Europe and Asia. The company recently announced a partnership with South Korea-based sports content company Allive Creative to launch a Sogility location in that country.
At some point, Carson expects to adopt a franchising model for Sogility, but for now, he is focused on working with partners around the country and world to grow the company and his friend's legacy.
"Chris was a really good person, and I think his impact in soccer and the game is only going to go forward," Carson said. "For years and years to come, he'll be a huge part of Sogility and the legacy and everything that we've been able to become."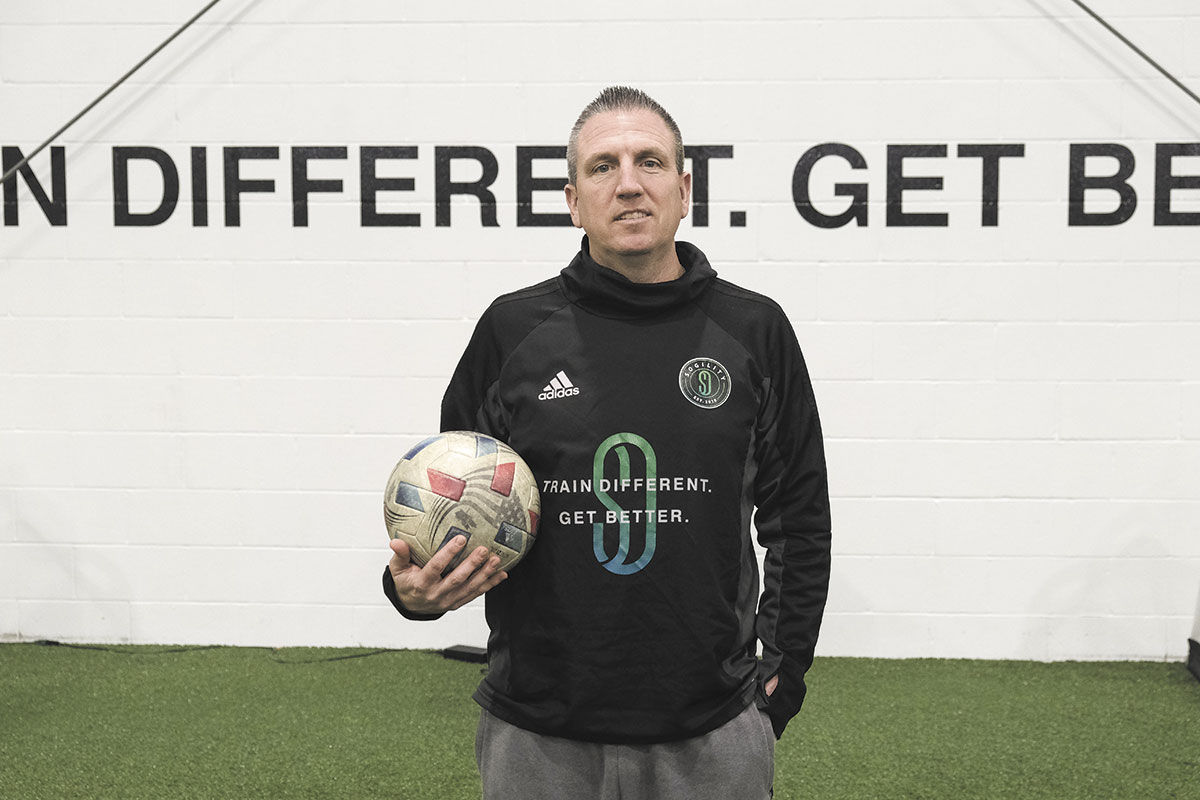 Helping players succeed
Sogility's training regimen focuses on the four pillars of soccer—technical, tactical, physical and mental. Technology is a key to the process with focuses on agility, neuroscience training, injury prevention and functional movement.
"We're always looking for the greatest new technology tool or something that can impact what we're doing or fine-tune those things," said Carson, who coached soccer for 24 years. "We're still evolving a little bit, and I think in the tech industry, if you're not constantly evolving, figuring out the newest, latest, greatest things, it'll pass you by."
Sogility—which combines the words soccer and agility—employs more than a dozen trainers who work to improve the skills of players from toddler age in the Little Kickers program to those playing in the professional ranks.
The company has just shy of 300 members, with monthly memberships ranging from $99 for four sessions to $299 for 20 sessions. Players get 300 to 500 touches on a ball per 30- to 60-minute session.
"From a confidence standpoint, it just goes through the roof," Carson said, adding that it's a valuable experience "to have a facility where a youth player might be training alongside a professional player, and they may influence them a little bit."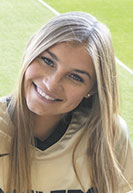 Lauren Adam recently finished her career as one of Indiana's top high school soccer players. A defender, she led Noblesville High School to an IHSAA Class 3A girls soccer title in 2022, and she will take her skills this fall to Purdue University.
Adam, a lifelong soccer player, began training at Sogility in 2019. She said the variety of exercises, which include six technology-based training regimens, helped her become a better player and prepared her to perform at the collegiate level.
An exercise called circuit training provided Adam with better awareness and spatial ability on the field, while TechTouch—which teaches players to receive the ball out of the air and improve their passing skills—helped her improve as a defender.
Adam said Sogility's trainers coaxed her out of her shell and enabled her to become more vocal on the field.
"Having someone there to push you and help you hone-in on your skills, it's more personalized versus training and actual practice," Adam said. "You also have that person who knows what you need to work on and how you can fix it versus training on my own and knowing what I think I need to work on."

For Chris
Carson, a father of four, was working as a principal at Westwood Elementary School in New Castle—making an hour drive each way to and from Noblesville—when Chris McGrath, a father of three, asked him in 2019 to come to Sogility.
"He had the courage and made it happen, for which I will forever be indebted for him doing that," Carson said. "Just taking that leap of faith."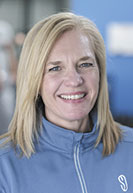 Carson knew Chris and Shari McGrath through soccer. "The Six Degrees of Kevin Bacon" is used as a way to describe how everybody is connected. It's even closer in soccer.
"Soccer is one. It's literally one," Carson said. "It's just one of those things that, when you get into soccer, it doesn't matter if you're a parent, player or have years of experience, once you get into the culture and community of soccer, you tend to know everybody."
Chris McGrath, a serial entrepreneur who worked as an attorney and had involvements in auto racing, real estate investment and small business, coached boys soccer at Guerin Catholic High School.
"It was the right place at the right time," Shari McGrath said. "All the things he had learned through all of his different entrepreneurial endeavors really led to this brainchild."
After Chris' death, Shari took over ownership of Sogility and worked with Carson to get the right team together to ensure her husband's vision continues to grow.
"I think his impact and legacy on soccer in Indiana is going to be one thing," Carson said. "But if things go the way that we believe it's going to go, Chris is going to be a part of growing the whole game in the United States and making so many other players' lives better because of a dream and a vision that he had that we were able to share."
Continuing the dream and mission of Sogility is why the company is focused on making sure its presence spreads throughout the soccer world.
"My vision," Shari McGrath said, "is to see his dream come true and have as many kids and young adults and professionals [as possible] across the country have access [to] this kind of training."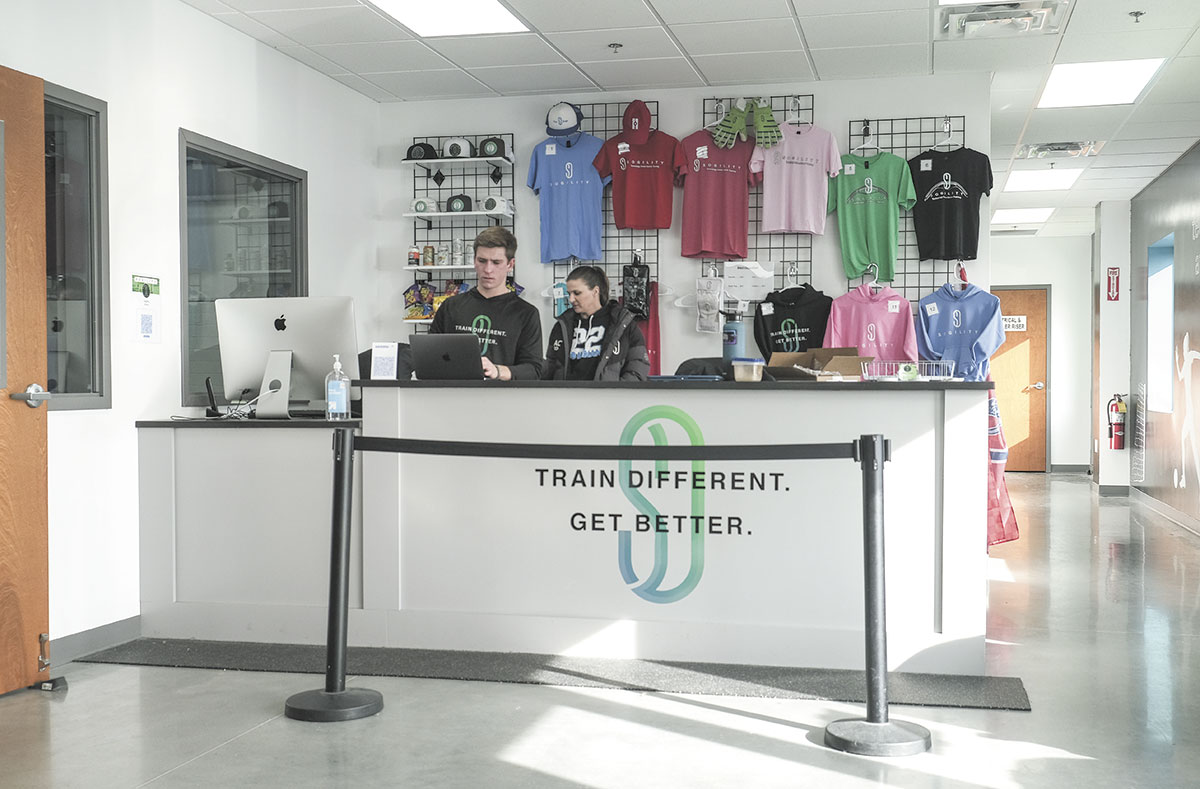 A growing game
The Indiana Soccer Association, a Westfield-based not-for-profit that works with 140 member clubs around the state, expects that 62,000 Hoosiers will sign up to play in a soccer league this year.
And according to the National Federation of State High School Associations' High School Athletics Participation Survey, nearly 8,900 boys and girls played high school soccer in Indiana during the 2021-2022 school year.
Indiana Soccer Association Executive Director Dave Guthrie said player development has changed the game for talented youth soccer players in the 21st century.
He said groups like Sogility help players build foot-eye coordination. With a focus on building muscle memory, players can develop the technical side of the game much faster and more effectively now.
"That high-octane player is so much more proficient," Guthrie said. "… It takes a team of very thoughtful players who are engaging with one another at any point in time on the field, so that development has accelerated" in the last couple of decades.
Carson's grandfather, also named Jimmy, moved to the United States from Scotland in 1967 and served as adult president of the Indiana Soccer Association for 25 years. Carson said his grandfather helped establish a baseline for adult soccer in Indiana with the hope that youth soccer would follow.
"Fast forward 55 years later, and I'm sitting here trying to do the exact same thing—growing a love and interest in soccer in Indiana and hopefully providing a service to help kids grow their passion for it," he said.•
Please enable JavaScript to view this content.