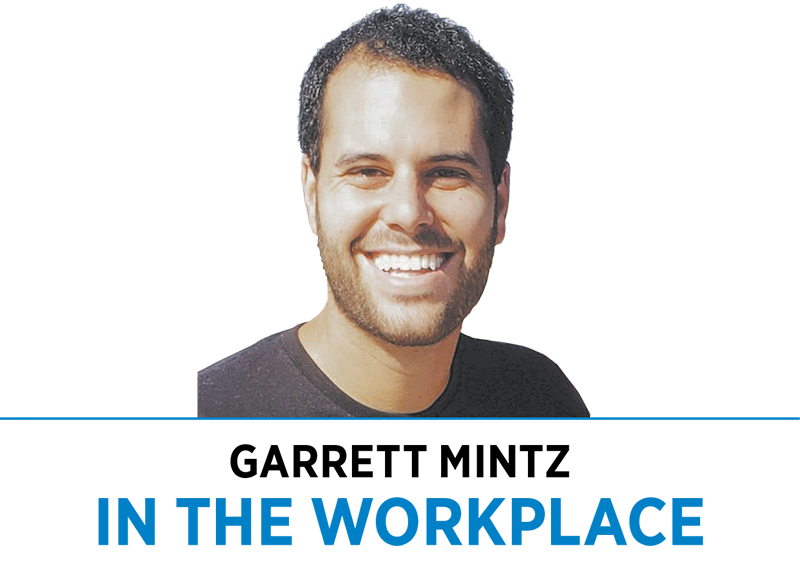 As founder and leader of Ambition In Motion, I for a time held the belief that I needed always to present myself as the paradigm of answers and solutions for the people on my team. My logic was that, if I didn't know the answers, how could they feel confident working for a company with a leader who is unsure of himself?
Beyond my team, I noticed that I was putting on this face, that everything was awesome, to everyone: my fiance, my family, my friends and especially people I networked with.
I eventually became really stressed out. I was holding all kinds of emotions inside and internally preparing excuses for questions like: Why isn't the business where you thought it would be a few months ago? Why aren't you still pursuing that plan? How come you are still working a bartending/serving job on nights and weekends to pay your bills if the business is doing great?
I wasn't always this bottled-up. My brand was predicated on an underdog approach I took to building the business in which I embraced showing vulnerability. But after a few years, my perception of how I should present myself to everyone else changed. I thought I had to be more like this archetypal "business executive" that we see all the time in pop culture (or real life!).
I fortunately had a mentor. He is also the leader of his company and he went through something similar. He had a tough period during which he needed to raise his sales growth and decrease his operational costs or his company wouldn't survive.
Instead of keeping these challenges to himself, he shared freely with the people around him what he needed to do and what the stakes were. The stakes weren't the responsibility of specific people, but rather of the entire company: The company might not be able to exist if the staff couldn't pull together to hit key goals.
His vulnerability became a rallying cry. As opposed to jumping ship or having doubts about his leadership (which I truly thought would happen), his staff rallied around him and felt empowered because he gave employees ownership of the problem at hand. This helped them feel like a team working together.
Hearing this story from my mentor realigned my perspective, and it shapes my view on leadership and vulnerability to this day.
As the notion says, "The teacher appears when the student is ready."
I am involved in entrepreneurial meet-up groups, have a coach, and read books that guide me, but it wasn't until I had an executive mentor that it finally clicked for me.
Selfishly, my complaint with entrepreneurial meet-up groups was that I didn't get to talk about me enough and learn enough insights about my situation. For fairness, we split the time focusing on our respective businesses evenly, but I found myself having the mental and emotional capacity to resonate with only one other executive's situation beyond my own.
Having a coach is a great way to receive guidance and led me to think about different factors. But a coach is not necessarily able to relate to the current problems I am facing with managing a team and expectations in my own way.
Books are excellent as well, but they have to hit me at the right time. If I am not ready to accept and embrace that knowledge, I might not know how to fully take advantage of what I am learning.
As the leader of my company, I am not the model of what a vulnerable leader looks like. However, I have gained a deeper and more intentional focus on being vulnerable with everyone—and I can thank my mentor for that.
Whether it's in my personal life or business, I can already feel the improvements I've made by taking this perspective to vulnerability. The connection between me and my team already feels closer. They have a better pulse on what I am thinking and feeling, and I feel like I have a better understanding of what my team is thinking and feeling. They have felt comfortable reciprocating my vulnerability.
It can be tough to break through our shell and show vulnerability, but the initial investment pays dividends.•
__________
Mintz is founder of Ambition in Motion, a Bloomington-based firm that helps companies increase employee engagement and collaboration by implementing corporate mentor programs.
Please enable JavaScript to view this content.