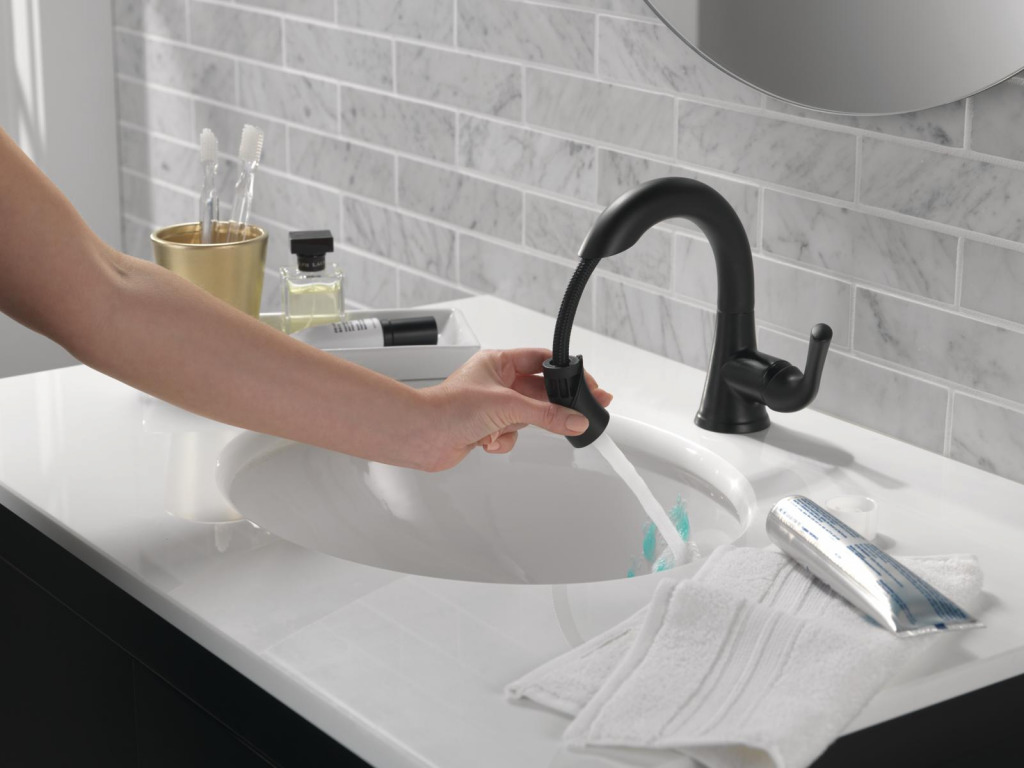 This isn't our traditional "What We're Loving" feature, but hear us out.
Do you have or have you used a pull-down faucet in your kitchen? It makes clean up a breeze, right? In fact, when I bought my house earlier this year, I said I was going to switch out the kitchen faucet (which I've yet to do) with one that pulls down, making cleanup so much easier.
Now, Delta Faucet Co., headquartered in Carmel, is offering the feature for the bathroom.
Our bathroom sinks get dirty quickly. There's the toothpaste, the hand soap, the hair trimmings and not to mention the germs. I feel like I'm constantly wiping down the sinks in our home. This feature makes it simpler to keep clean.
Several of Delta's bath collections now include a pull-down faucet or you can purchase the Kayra Single Handle Pull-Down Bath Faucet on its own. Besides being handy, Delta says the faucets use at least 20% less water than the industry standard.
They're also easy to install and come in several designs and finishes (including matte black which is very popular right now), meaning they'll match nearly any bathroom.
The Kayra faucet starts at $215.25. To learn more about how to purchase the faucet, visit deltafaucet.com.
Please enable JavaScript to view this content.