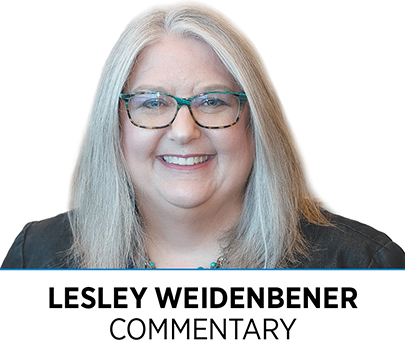 Tucked inside this week's IBJ is the February issue of Forefront, a monthly publication featuring columns from government and community leaders about local, state and national public-policy questions and concerns.
This month's issue is a great example of why I've come to love Forefront—it's the same reason it drives so many readers crazy.
Forefront presents views from across the political spectrum—from the far right to the far left and everything in between.
A column from religious and social conservative Curt Smith about legislation to protect the faith community's right to meet, even during a pandemic, is in the same issue with a column from left-leaning Marshawn Wolley, who is writing about why lawmakers should talk with Black people before passing bills to take over policing from Indianapolis officials.
(In fact, a number of columns in this week's issue—from conservatives and liberals—take on the GOP-led Legislature.)
That makes Forefront a place where readers can read viewpoints from people who don't think like they do, who come from different backgrounds and have different life experiences.
It's an antidote of sorts to the echo chambers so many of us can fall into in our daily lives—whether that's because of the media we choose to consume or the people we spend our time with. During the pandemic, those echo chambers have sometimes seemed especially loud.
I like that Forefront can shake me out of my bubble.
Do I agree with everything I read there? Not a chance. Do I get irritated by some of the opinions? You bet. But am I sorry I read them? Absolutely not.
Granted, it sometimes takes a bit before I can appreciate a column that I wholly disagree with. But it's in those moments that I'm most likely to think about how a writer might have reached that conclusion.
And that's the goal, really. To appreciate where an opinion comes from—not to agree or disagree with it. At least that's my goal.
Not everyone likes the same things about Forefront.
It's common in the week after Forefront publishes to receive emails or comments from readers who are frustrated that IBJ would print a column from someone they perceive as anti-business, calls for religious liberty or criticizes Donald Trump. In fact, there are a number of readers who, for the past four years, have counted the number of pro-Trump and anti-Trump columns in each issue of Forefront and complained if they are not equal.
But our responsibility is not to tell columnists what to write. Instead, we strive for a roster of columnists who represent different political points of view as well as different races, religions and genders. And every year, we make changes in the group—adding new columnists and retiring others.
The current group includes Brad Rateike and Deborah Daniels, who have both worked in Republican presidential administrations (the former for Trump). We have writers—Michael Leppert and Dr. Richard Feldman—who have worked for state Democratic administrations.
We have academics—Una Osili and Pierre Atlas—and a retired TV reporter, Jim Shella, who has been around politics his entire career. And there are others who have been active in politics and policy for years.
Each month, we let the columnists write about the issues they think are important. And for me, that's always educational. We hope you think so, too.•
__________
Weidenbener is editor of IBJ. You can reach her at lweidenbener@ibj.com.
Please enable JavaScript to view this content.