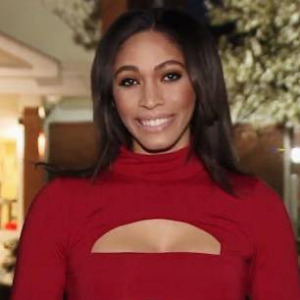 WISH-TV Channel 8 has added a reporter to its I-Team investigative team, station owner Circle City Broadcasting announced Tuesday.
The hiring of Jasmine Minor follows several other recent staff moves by the station.
Minor has been a morning news reporter at WCPO-TV in Cincinnati since October 2018. She spent the previous year as a reporter and anchor at WFTX-TV in Fort Myers, Florida, where she won a regional Emmy award.
A former college tennis player for Georgia Tech and the University of Oregon, Minor also has worked as a tennis sideline reporter and analyst for ESPN.
Minor was born and raised in Chicago but spent her summers with family in Indiana and played in national tennis tournaments at North Central and Carmel high schools.
She has bachelor's degrees in marketing and sports marketing from Georgia Tech and Oregon, respectively, and a master's from the Medill School of Journalism at Northwestern University.
"Jasmine has a proven track record of Emmy-winning investigations and breaking news exclusives," WISH-TV News Director Al Carl said in written remarks. "Her passion for local news and community involvement fits perfectly with the WISH-TV brand and culture."
WISH recently lost a reporter when Angeli Kakade left in March to join KING-TV in Seattle. Kakade had been with WISH for two years.
In other recent moves at WISH, meteorologist Marcus Bailey was moved from weekends to early mornings Monday through Friday and meteorologist Tara Hastings was moved to weekends.
Please enable JavaScript to view this content.