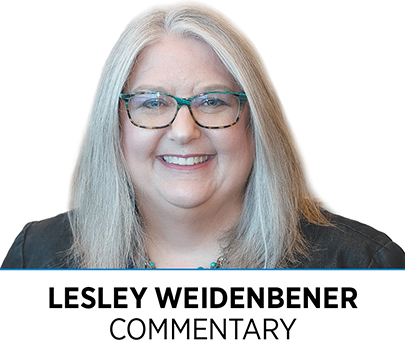 Lawmakers seeking to curb gubernatorial power in emergencies might want to think twice about whether they are prepared for the aftermath.
The pandemic erupted in Indiana last spring just as state lawmakers were wrapping up their 2020 session.
In fact, the House and Senate adjourned for the year on March 11—several days early—so they could skip town before Big Ten tournament fans took over their hotel rooms. The next day, that tournament would be canceled.
By then, the NBA had suspended its season. Eli Lilly and Co. had asked many employees to work from home. Purdue and Indiana universities had suspended in-person classes.
Lawmakers went home, saying they did not see a need for legislative action related to the coronavirus. They said Gov. Eric Holcomb had the tools needed to address the growing crisis.
Indeed, over the next days, weeks and months, Holcomb put those tools to use. He declared a 30-day state emergency, the maximum allowed by law, then renewed it repeatedly. In March, Holcomb ordered non-essential businesses to close and told Hoosiers to stay home. He restricted the size of public gatherings. He imposed a mask mandate.
The moves garnered kudos from some, who said such steps were necessary to protect the public from a deadly threat, and withering criticism from others, who said the governor exceeded his authority and trashed the state's economy.
Throughout that time, legislative leaders remained largely behind the scenes. Holcomb said he was consulting with House Speaker Todd Huston and Senate President Pro Tem Rodric Bray, but neither expressed publicly a desire to return to the Statehouse to help manage the response.
A few lawmakers questioned Holcomb's actions and authority. A group of conservatives sought an opinion from the attorney general about whether the governor had the power to punish people who refused to wear a mask. And some Democrats called for a special session to debate how the state should spend federal relief dollars.
But Huston and Bray stayed out of the fray, leaving Holcomb responsible for the incredibly difficult decisions involved with managing the pandemic.
Now, lawmakers are seeking to curtail the governor's emergency powers. One bill amended in a House committee this week would strip state and local governments of the ability to regulate hospital services, to cap the number of people allowed at events or in private businesses, and to limit the number of people who could attend church.
Another is far less sweeping. It would require a special session when a special session lasted more than 60 days. But it doesn't require lawmakers to take any action. They could do nothing and let the governor's emergency order stand.
The concept behind the latter bill—authored by Rep. Matt Lehman, R-Berne—is worth debating. Lawmakers can't convene a special session on their own. Only the governor can do that. So if, in some future emergency, lawmakers are truly concerned that a governor has run amok, a law requiring a special session becomes another check and balance in a governmental system that relies on them.
But with the ability to meet in special session—or the requirement to do so in certain circumstances—comes great responsibility and accountability. If the Lehman bill becomes law, much of the pressure and the criticism now aimed almost exclusively at the governor could be fairly directed at legislators as well.
Gone will be the days when lawmakers could point at the governor and say: Blame that guy.
Instead, the public could shift its ire to lawmakers. And that's something to think twice about.•
__________
Weidenbener is editor of IBJ. You can reach her at lweidenbener@ibj.com.
Please enable JavaScript to view this content.