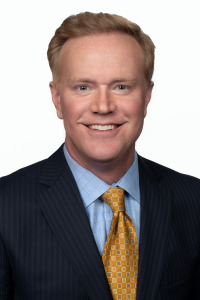 Veteran WRTV-TV Channel 6 Sports Director Dave Furst signed off for the last time Wednesday after a 23-year career at the local ABC affiliate to become vice president of communications for the NTT IndyCar series, a job he started Thursday.
A native of Newburgh, Indiana, Furst graduated from Indiana University then made stops at TV stations in Evansville, Louisville, Raleigh, North Carolina, and Huntington, West Virginia, before joining WRTV as a sports reporter in 1997. He was promoted to sports director five years later.
"We're excited to add Dave's valuable experience, strong work ethic and tremendous passion for IndyCar racing to our team," said IndyCar in a written statement provided to Racer.com. "We expect his contributions and leadership will be extremely beneficial as we work to raise the profiles of our drivers and teams."
Although Furst covered a variety of sports at WRTV, auto racing was his passion. Many of the 25 Emmys he collected over the years were for his features on the nightly Trackside 6 show he hosted during the month of May. Furst has also been a regular contributor to IndyCar Radio Network.
"Fortunate. That's the word that I keep going back to when it comes to reflecting on 23 years at WRTV," Furst said in a story published by WRTV. "I had a front-row seat to history and, more importantly, hoped to give viewers that feeling as well."
Please enable JavaScript to view this content.