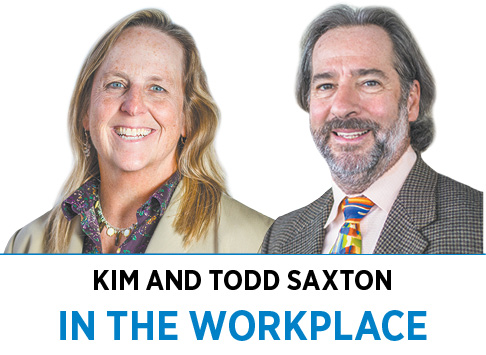 Right now, most of us are ready to say bon voyage to a tough year and look forward to the next. Bidding adieu to 2020 is certainly something to be thankful for!
While we are all ready for COVID-19 to be over, we still have a way to go on this journey. There is light at the end of the tunnel, but we remain firmly inside the tunnel. How long we stay here is largely dependent on us. It might be helpful to consider the future in three buckets:
In the tunnel. With COVID cases, hospitalizations and deaths escalating, this is no time to relax safety standards for your customers, employees or even family members. How long we stay in this tunnel will depend on how well we prevent COVID-19's spread by following the CDC's suggestions: Wear a mask, wash hands and avoid the three C's—spaces that are closed, crowded or involve close contact.
Emerging from the tunnel. As one or more vaccines are distributed, regular interactions will increase. We all hope that will happen throughout 2021, though some models suggest it might take longer. But the more people ignore the CDC's guidelines, the longer we stay at the edge of the tunnel, glimpsing—but not feeling—the light. And the vaccine's widespread distribution, dosing and effectiveness will not be known until late 2021 at best. This is a time for patience.
Out of the tunnel. By late 2021—hopefully, 2022 at the latest—we will have better prevention through vaccines and better treatments for COVID-19. This will indeed be worthy of celebration. We expect Thanksgiving 2021 will offer a lot to be thankful for. But the challenges of being in the tunnel for so long will have lingering effects. Do not expect all business sectors and stakeholders to bounce back to normal at the same time or in the same way.
But do not dwell on the darkness in the tunnel. There is a lot you can do now to make the most of our time. With planning and strategy, you can position yourself and your company for a bright future in 2021 and beyond.
Here's the planning we are working through:
Focus on safety first. While we are still in the tunnel, the safety of customers and employees should be the focus. This is partly your own actions and behaviors—scaling back holiday party expectations, allowing remote work as long as possible and practicing the CDC's guidelines.
But it is also about signaling. Clear communication to customers and employees about what you are doing to protect their health is critical to building confidence and comfort. Just last week, we heard someone say they decided not to pick up a pizza at a location where they just didn't feel safe. Make sure your stakeholders still feel safe interacting with you.
Look for chasm-crossing opportunities. While some industries—such as travel, tourism and restaurants—have suffered greatly the last nine months, others have experienced a positive inflection point. Telehealth, food delivery, virtual event management and other sectors that help companies and consumers navigate the uncertainty of COVID-19 have crossed the chasm from limited adoption among early pioneers to mainstream adoption. Find ways to enhance or serve these chasm-crossing sectors or innovate to create your own crossing initiative.
Serve and enable essential businesses. Similarly, some sectors remained relatively stable during COVID. Serve them. Even in the tunnel, we need light, food, water and resources that help us flourish.
Have multiple modes for customers to interact with you. As we emerge, remember that all customers will not flock back to regular patterns of behavior. For example, some are unlikely to travel on planes or eat inside at restaurants until late 2021.
You can choose to ignore this segment—but there is also opportunity in uncertainty. Continuing to offer delivery or hands-free and contactless transactions will allow you to serve a wider swath of customers. It is also an opportunity to bring new technologies into your standard workflow to enable growth in new ways.
Engage in scenario planning. Scenario planning can help you with both the "what" and the "when." What can you do to take advantage of serving essential industries (shorter term) and crossing the chasm as we emerge from the tunnel (medium term)? What metrics can help you decide when to begin staffing up and pursuing innovation more aggressively? What are the different possible paths for recovery in your industry, and how can your organization take advantage of inflection points?
As we close out 2020, let's spend only a little time reflecting on the challenges of the past year. Save your time and energy for planning for 2021 and beyond!•
__________
Todd Saxton is associate professor of strategy and entrepreneurship and M. Kim Saxton is clinical professor of marketing at the IU Kelley School of Business at IUPUI. The Saxtons are co-authors of "The Titanic Effect: Successfully Navigating the Uncertainties that Sink Most Startups."
Please enable JavaScript to view this content.