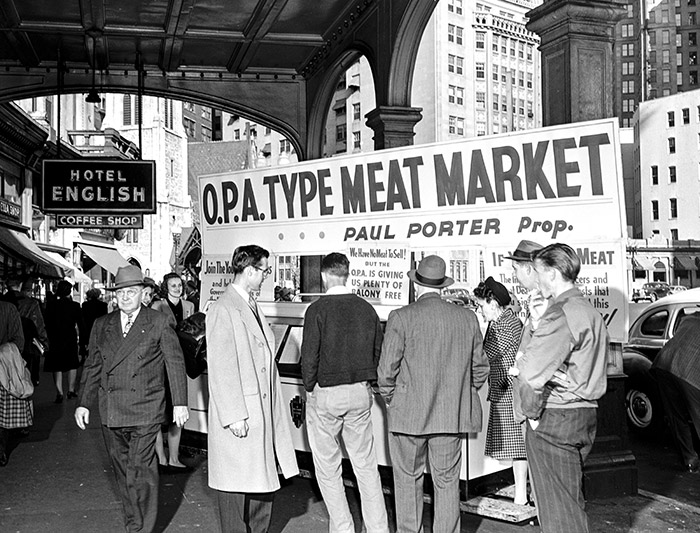 On Oct. 1, 1946, the Young Republicans Club protested the Office of Price Administration, an agency created in 1941 by President Franklin D. Roosevelt to prevent runaway prices, profiteering and hoarding during World War II. The event took place outside the English Hotel on Monument Circle. Republicans were protesting limits on the price of meat and were gathering signatures from those who supported their position. During its six-year run, the OPA limited who could purchase some products—such as tires, stoves and bicycles—and rationed the amount of butter, sugar, coffee and other products that anyone could buy. The OPA was abolished on May 29, 1947.
Sources: Indiana Historical Society, History.com
This photo is courtesy of the Indiana Historical Society and is part of the Larry Foster Collection. More images are available at images.indianahistory.org.
Please enable JavaScript to view this content.