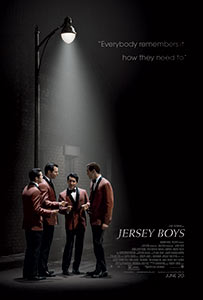 As a boy from Jersey (who happened to be born in late December back in '63), I'm thrilled to offer tickets to an advance screening of "Jersey Boys."
The film, which tells the musical story of Frankie Valli and the Four Seasons, opens June 20th. It will be screened at Castleton on June 17.
To win tickets, all you have to do is enter below and name your favorite thing about New Jersey (If you can't think of anything, just mention Wildwood, my home town). I'll pick winners at random until all tickets are gone.
Good luck. Oh, and here's my review of the stage production.