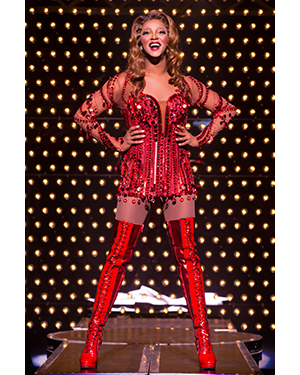 With "Newsies" still to come in its 2015-16 season, Broadway in Indianapolis has announced its lineup for 2016-17.
The freshest name in the batch is "Kinky Boots," the Tony-winner from Cyndi Lauper that will set foot in Indy for the first time.
Also new to the market, the recently revived and you-go-girl revised version of "Rodgers & Hammerstein's Cinderella," the hits-packed "Motown: The Musical," and a redo of "The Sound of Music" that reviewers in other cities have noted takes a more realistic approach to its characters and situation.
Promising news: All but "Cinderella" are likely to still be Equity productions by the time they unload in Indy. That's usually an indication of a higher-quality cast and production.
"Jersey Boys" will also be returning, although not as part of the subscription package. More info here.
Meanwhile, the Indianapolis Symphony Orchestra, which earlier in the week announced its Hilbert Circle Theatre season, has released info on the summer's Symphony on the Prairie lineup dominated by tribute performances.
The ISO will celebrate the music of David Bowie June 24-25, John Williams July 15-16, and Billy Joel/Elton John July 22-23. The schedule also includes concerts without the ISO celebrating ABBA, the Beatles, Michael Jackson and Neil Diamond.
More traditional-minded audiences will have to content themselves with a June 17-18 Gershwin program and a July 8-9 Mozart set.
Of course, the July 4 weekend will be devoted to "Star Spangled Symphony."
More information here.