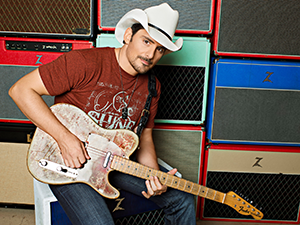 Brad Paisley is coming to Klipsch Music Center July 30 and not only are we giving you a chance to go, we're making it a four-pack of tickets, thus increasing your chances of getting friends to drive and/or buy you drinks.
All you have to do is send an email to lharry@ibj.com with Paisley in the subject line.
I'll pick one winner at random.
Oh, and make sure to visit www.ibj.com/arts for reviews, previews, and more contests.