The Carmel Redevelopment Commission has recently tallied up almost $2 million in improvements around the Palladium and City Center.
The work includes fixing the reflecting pool issues, finishing limestone landscaping and Palladium dome repairs.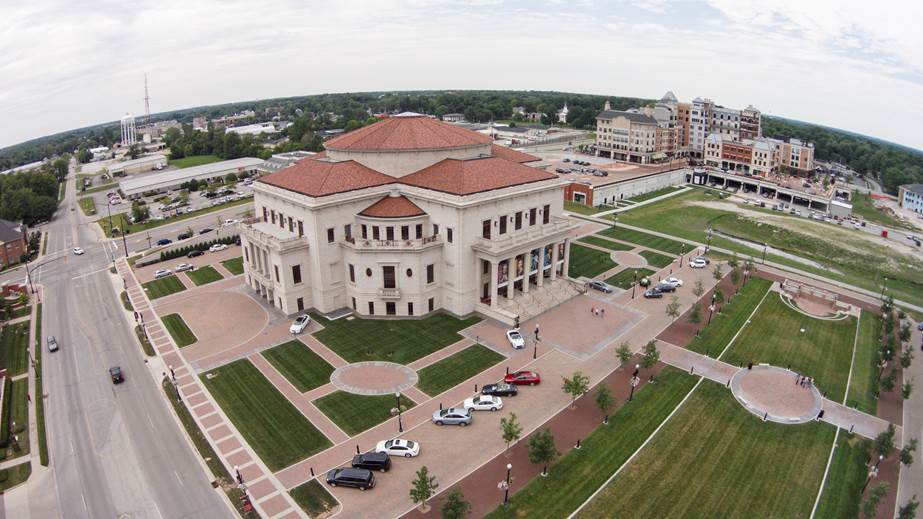 The final cost for the reflecting pool repairs, which were recently completed, came in at $487,800. That's slightly higher than the $463,500 originally approved due to one change order.
The commission is also spending $1.3 million to finish the outside area surrounding the Palladium. Executive Director Corrie Meyer said the project includes installing previously purchased limestone, site work and landscaping on the south and west sides of the concert hall.
The project was originally slated to be completed in 2016, but had to be moved up because the commission sold the land where the warehouse storing the limestone was located. The warehouse is expected to be demolished this fall. The landscaping is expected to be complete by November.
In addition to the outside work, the commission also approved spending $150,000 for dome repairs at the Palladium. Eight connections on a truss need to be fixed to ensure long-term structural integrity, Meyer said.
"Some of these projects have been suspended since 2009," Meyer said at a recent redevelopment commission meeting.
She said one of her priorities for 2015 had been to tie up loose ends and still end the year with a positive balance. The commission recently approved a mid-year budget that showed $1 million year-end balance. Initial projections estimated it at $2.1 million.
Revenue from tax increment financing districts is projected to be about $1 million lower than expected, but by selling property including the land the storage warehouse is on, the commission made up the difference.
"Our total year-end balance still meets our goal," Meyer said.