The Carmel City Council has approved the financing plan for the $60 million mixed-use development call "Proscenium" at the former Party Time Rental warehouse along Rangeline Road.
The project will include six three- to four- story structures surrounding a central plaza with a restaurant and a 449-space underground parking garage.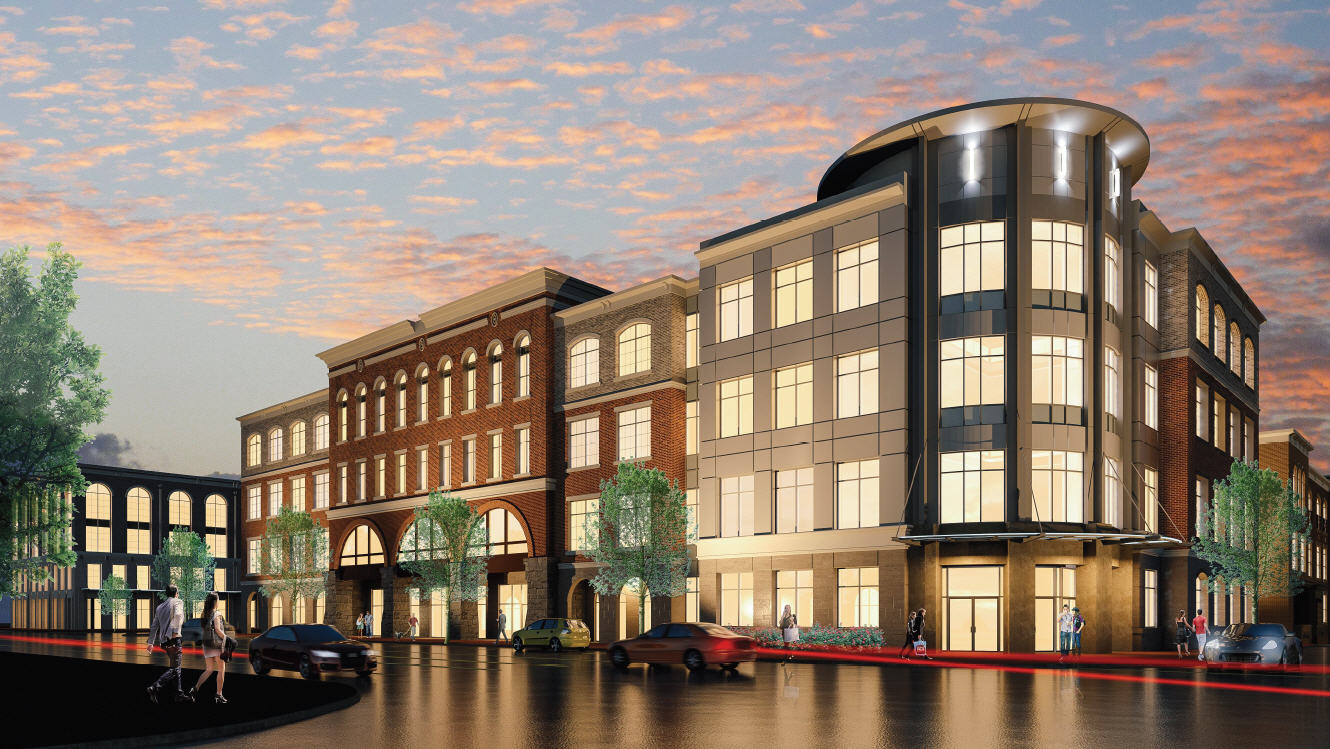 Under the funding agreement, the CRC will sell the land to Anderson Birkla Investment Partners LLC for $50,000 even though it purchased the land for $3 million in 2009. The deal also included an $8 million bond owned by the developer and backed by tax increment financing district revenue.
Anderson Birkla will be allowed to use 75 percent of bond–or $6 million–for public infrastructure improvements. Anthony Birkla, principal of real estate development for the company, estimated the cost of those improvements to be $10.5 million. The $4.5 million funding gap has been cited as the reason for the low price on the 6.5-acre property.
The agreement passed 4-2, with council members Eric Seidensticker and Rick Sharp voting against it.
The six buildings in the development will be raised to street level and vary in design and style. One will look like an old warehouse with lofts and a focus on attracting millennials, while another will feature brownstone-style apartments with a goal of leasing to older residents.
Nearly 225 luxury studio, one- and two-bedroom units will be available, along with 6,355 square feet of amenities, including a fitness club, bike area, coffee bar and business center. Monthly rent will range from $800 to $1,900.
Close to 20,000 square feet of retail space will be at ground level, with several buildings offering the opportunity for outdoor seating.
The public plaza will feature a yet-to-be-determined upscale restaurant.