More trails are on tap for Hamilton County as multi-use paths continue to be a popular quality-of-life element that communities try to provide for residents.
Trail systems have been credited for helping increase property values and attracting more customers to nearby businesses.
In the northern part of the region, officials representing Atlanta, Arcadia, Cicero and the county are working to create the Northern Hamilton County Trail to connect all of the communities.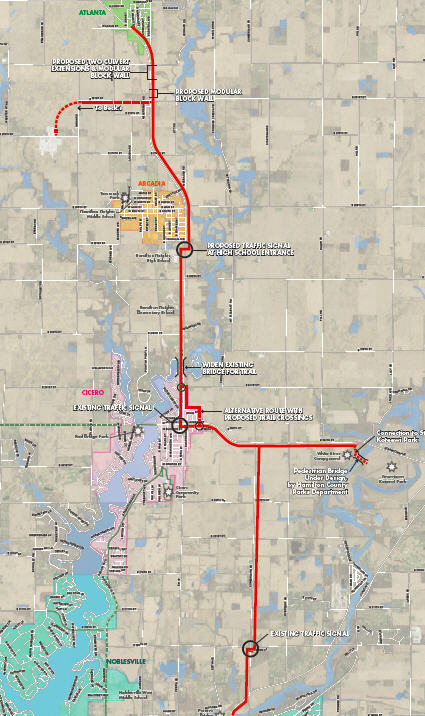 The 12-mile route would start at Potters Bridge Park in Noblesville and travel north along Cumberland Road to 234th Street. The path would head west into Cicero and then continue north on State Road 19 through Arcadia and Atlanta. It would travel east along 234th Street to connect Cicero to Strawtown Koteewi Park.
The project is estimated to cost $7.5 million over a 20-year period.
The government entities are still determining funding sources, which could include the Indiana Office of Rural Community Affairs and the Federal Highway Administration's Transportation Alternatives Program.
According a study of the area recently presented to the Hamilton County Board of Commissioners, phase one of the trail on 234th Street already has sufficient right-of-way for the 10-foot-wide trail.
Phase two would be on Cumberland Road and has "significant amount of right away," according to county documents, and State Road 19 would be phase three.
The Indiana Department of Transportation could control enough right-of-way for the last section.
Noblesville is also adding to its trail network. As part of a list of projects the city wants to complete within the next three to five years, $4.05 million has been set aside for trail additions.
The first phase of the Midland Trace Trail could begin later this year. Noblesville has secured 23 of the 32 parcels necessary for the project that will connect to Westfield's portion of the trail at Gray Road and continue east to downtown Noblesville.
The project is estimated to cost $1.9 million. It could be completed in 2017.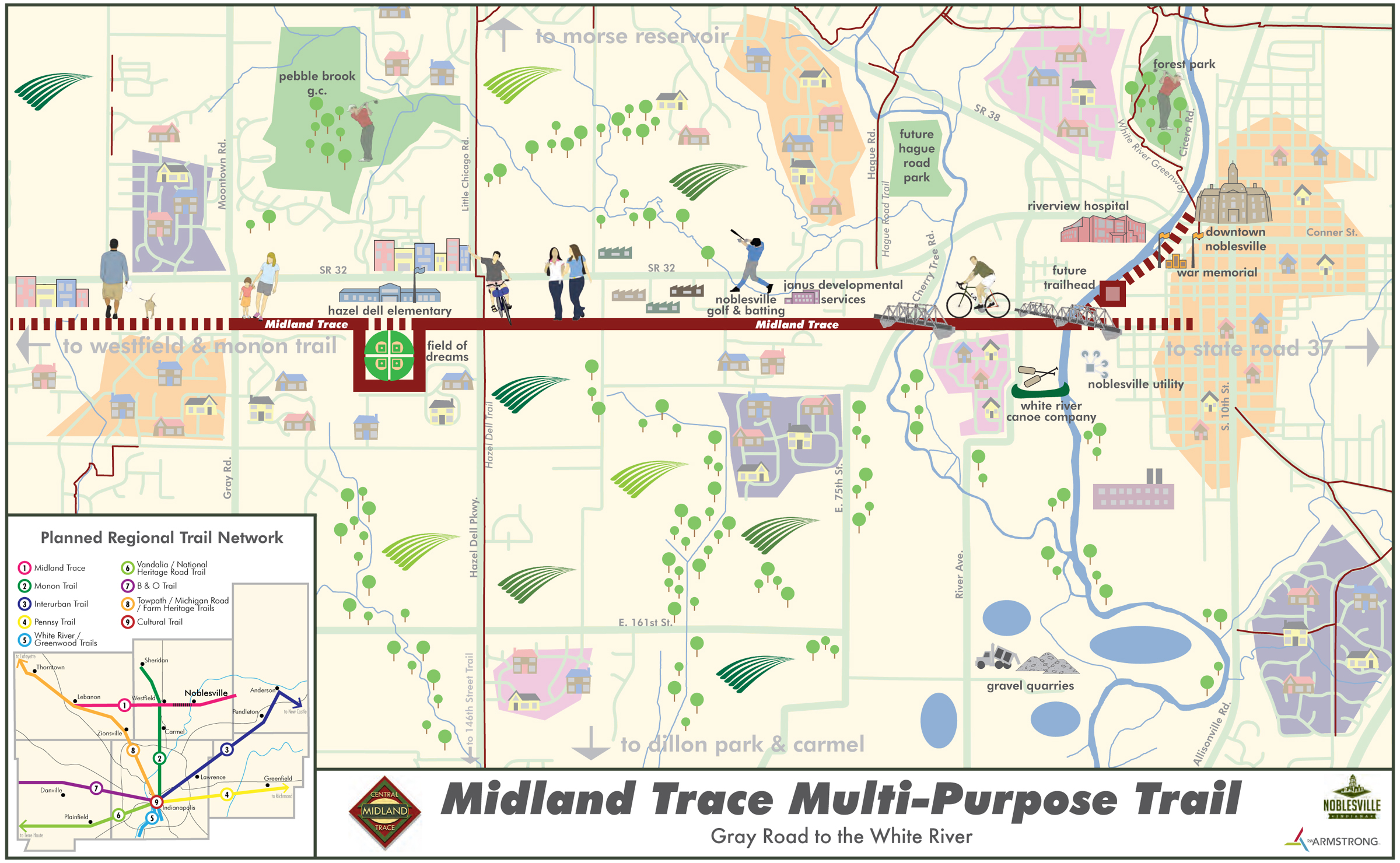 The Midland Trace Trail is a 3.75-mile path in Westfield that runs in segments from Gray Road to Union Street just south of State Road 32, from the Monon Trail to Quaker Park, from Austrian Pine Way to the end of the subdivision, and from Springmill Road to the Sonoma neighborhood.
The Levee Trail, which would include three phases, could also start this year. The $1.4 million project would start at the Morse Reservoir Levee and continue north along the reservoir almost to 216th Street. It would connect to the Cicero Trail.
The Little Chicago Road Trail will run from State Road 38 to Buttonwood Drive. It is expected to cost $750,000 and construction could begin next year.
Fishers also started work on its $2 million Fall Creek Trail last year, which will travel from 96th Street to Brooks School Road.