Conner Prairie hopes it has found the next "wow" factor.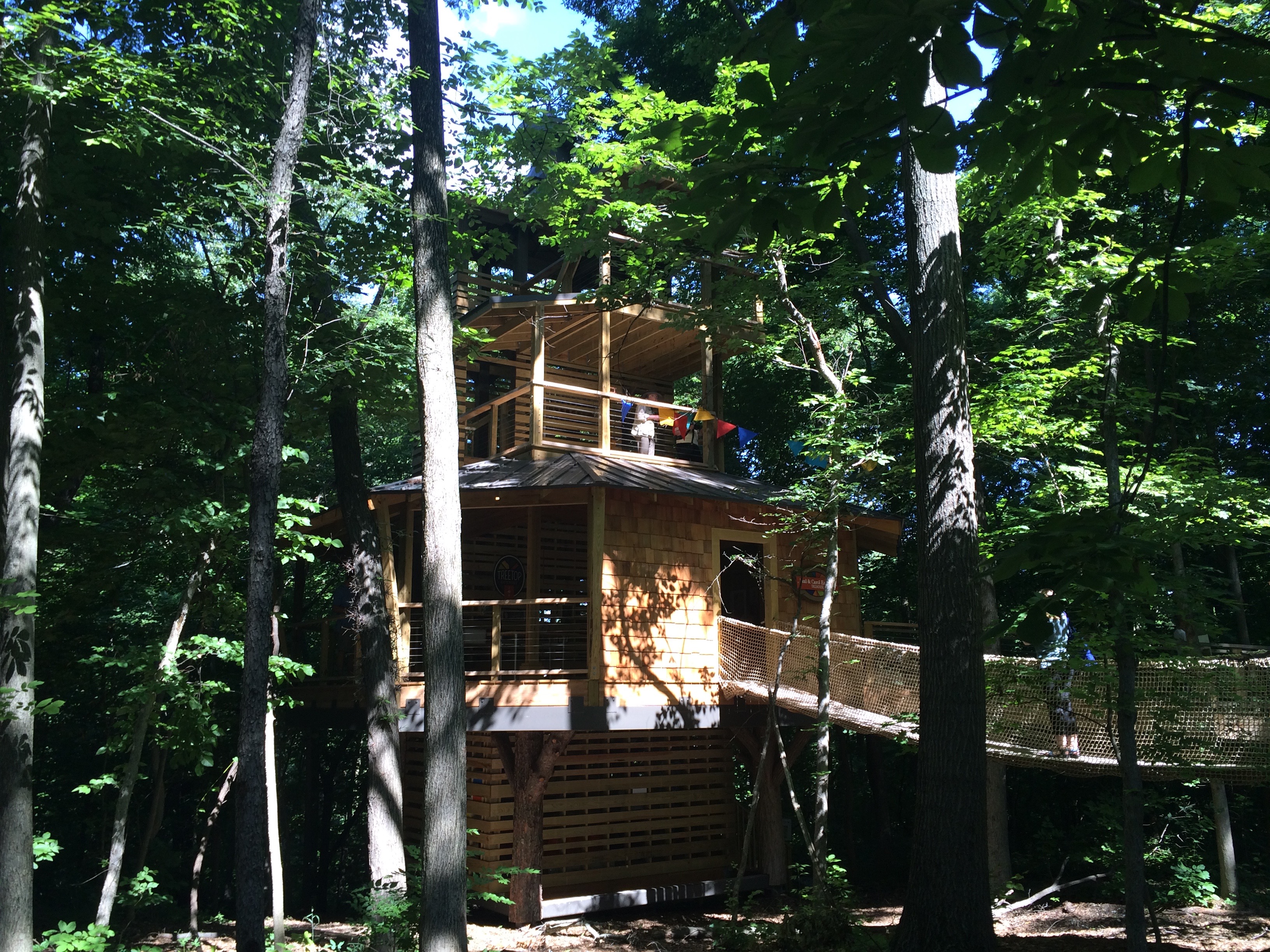 The interactive historical museum is opening its new Treetop Outpost exhibit Friday, and let members of the media have a sneak peek Wednesday. Plans for the exhibit were revealed in late January.
The attraction includes a four-story wooden treehouse and surrounding activities that cover 6,000 square feet altogether. It also provides access to the Nature Walk.
The Treetop Outpost is tucked between the 1863 Civil War Journey and 1836 Prairietown exhibits on Conner Prairie's campus.
Cathy Ferree, vice president and chief operating officer for Conner Prairie, said the goal is to address the growing trend of children spending more time on electronic devices and looking at screens than they do playing outside.
"The idea is for parents to remember how important it was to be outside, how much fun they had outside," Ferree said. "And the hope is then they'll remember to take their kids outside, even if they just bring them back to Conner Prairie."
The centerpiece of the exhibit is the 45-foot tall treehouse, which visitors enter from the second level by a suspension bridge or ramp. The floor includes a station for tying rope, a section filled with a variety of Indiana maps and an area with mounted boxes that provide lessons about the environment.
The bottom level of the treehouse is lined with orange seats from the former Bush Stadium in Indianapolis and nature-themed books.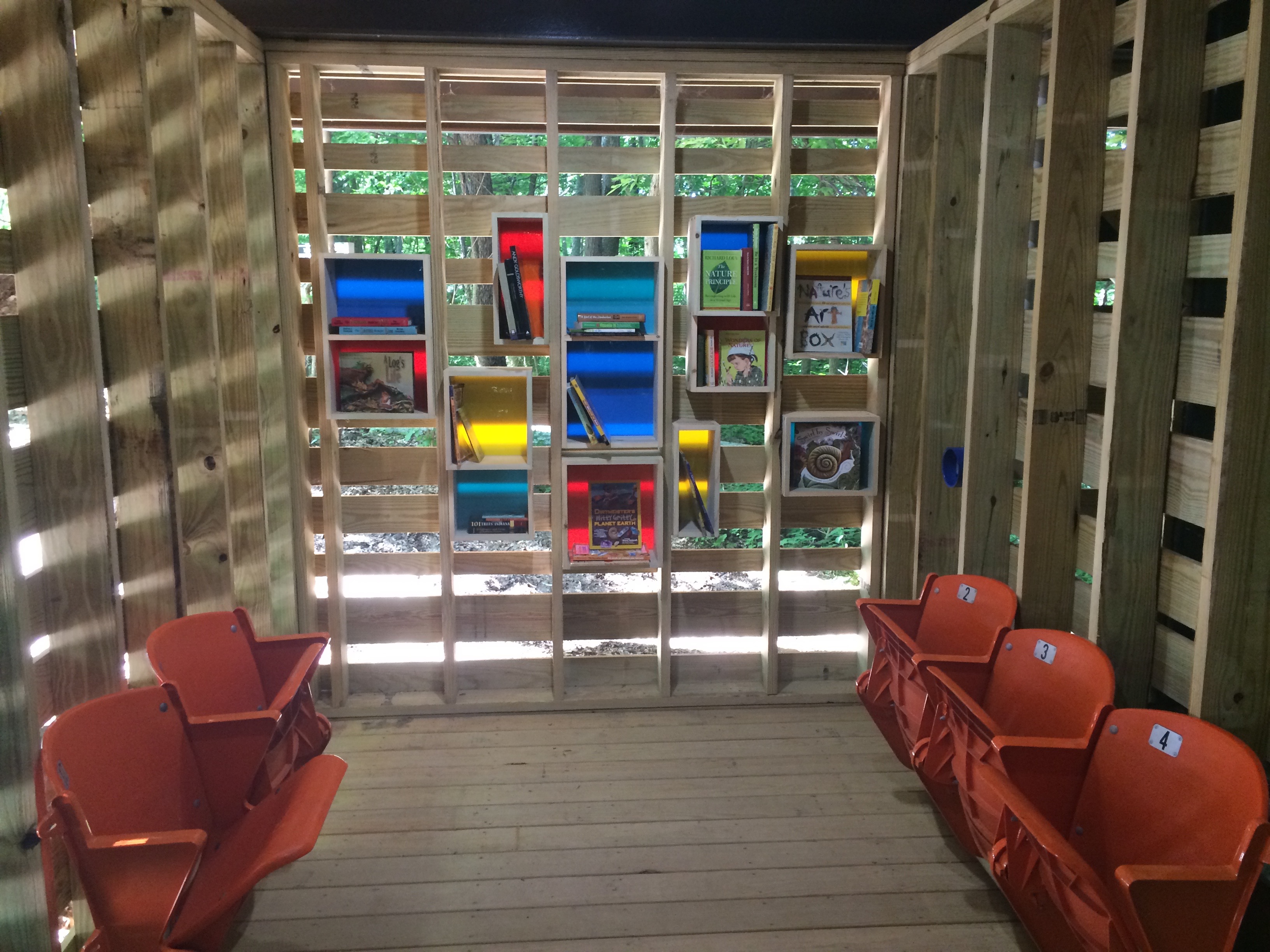 The third and fourth floors are more open and less activity-focused to give guests an opportunity to enjoy the view from above. The fourth level includes a telescope for closer views of the trees.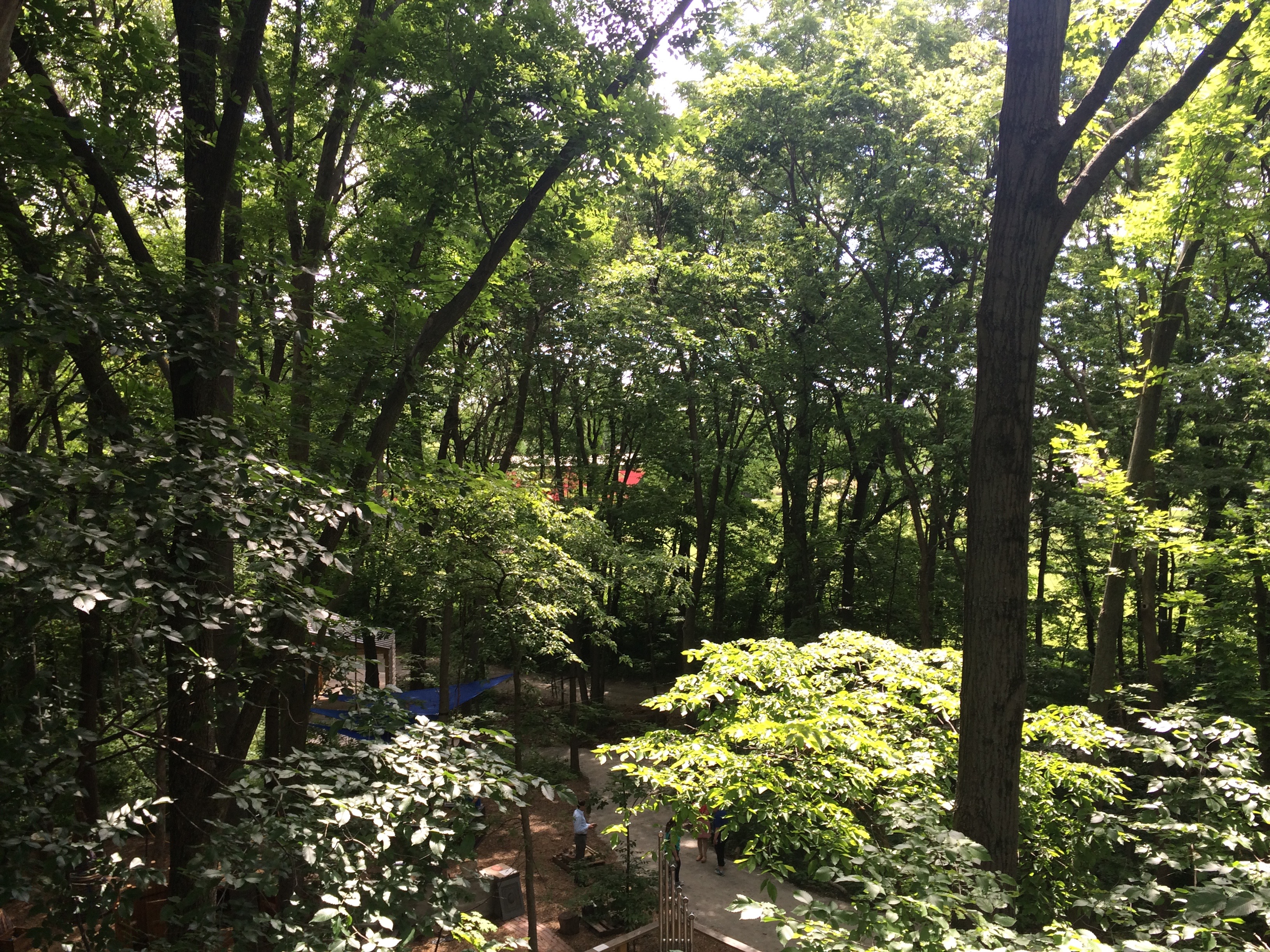 "It marries up with the idea of the balloon," Ferree said, referencing Conner Prairie's well-known 1859 Balloon Voyage exhibit. "You're up in a perspective you normally wouldn't have."
Color-coordinated pipes also weave through the entire treehouse — if you speak into one, someone on a different level at the same colored pipe should be able to hear you.
Ferree said it took "incredible imagination" from Conner Prairie staff and Hagerman Construction, the general contractor on the $800,000 project, to design the treehouse.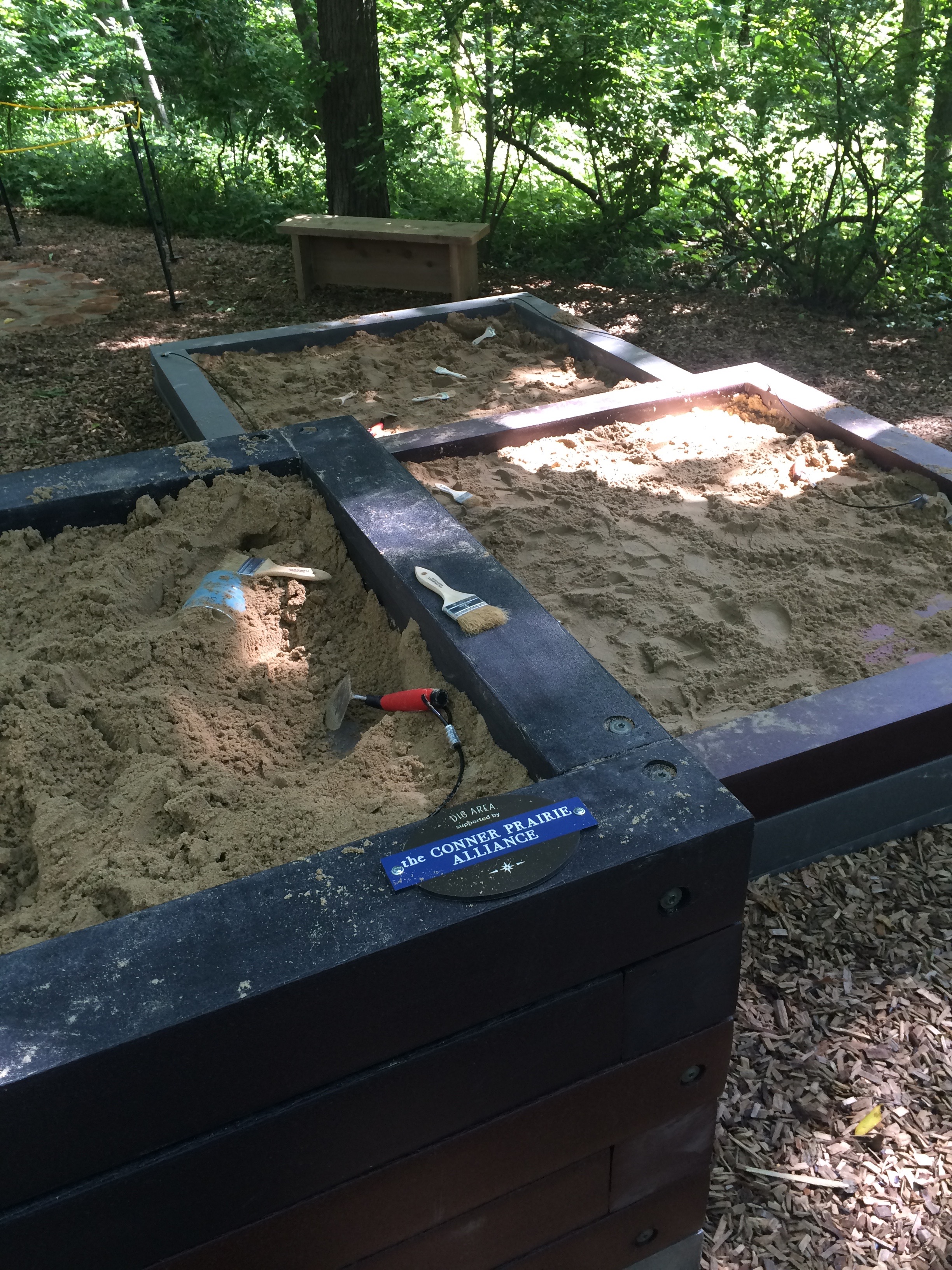 "The great thing about this was for the construction companies. They were like, 'You want to build what? A treehouse?'" she said. "One of these projects only comes around every once and awhile."
Buying into the vision for the exhibit, Hagerman donated $50,000 to the project, according to Ferree.
"It's an act of love by all of us," Ferree said. "There's something magical about a treehouse."
The treehouse is surrounded by several activity areas that give visitors opportunities to play musical instruments, dig in sandboxes for archaeological discoveries, construct their own small buildings and decorate willow huts. The Treetop Workshop will also allow guests to make hooks or turn copper pipe into bracelets. The museum's candle-making exhibit will move to this area.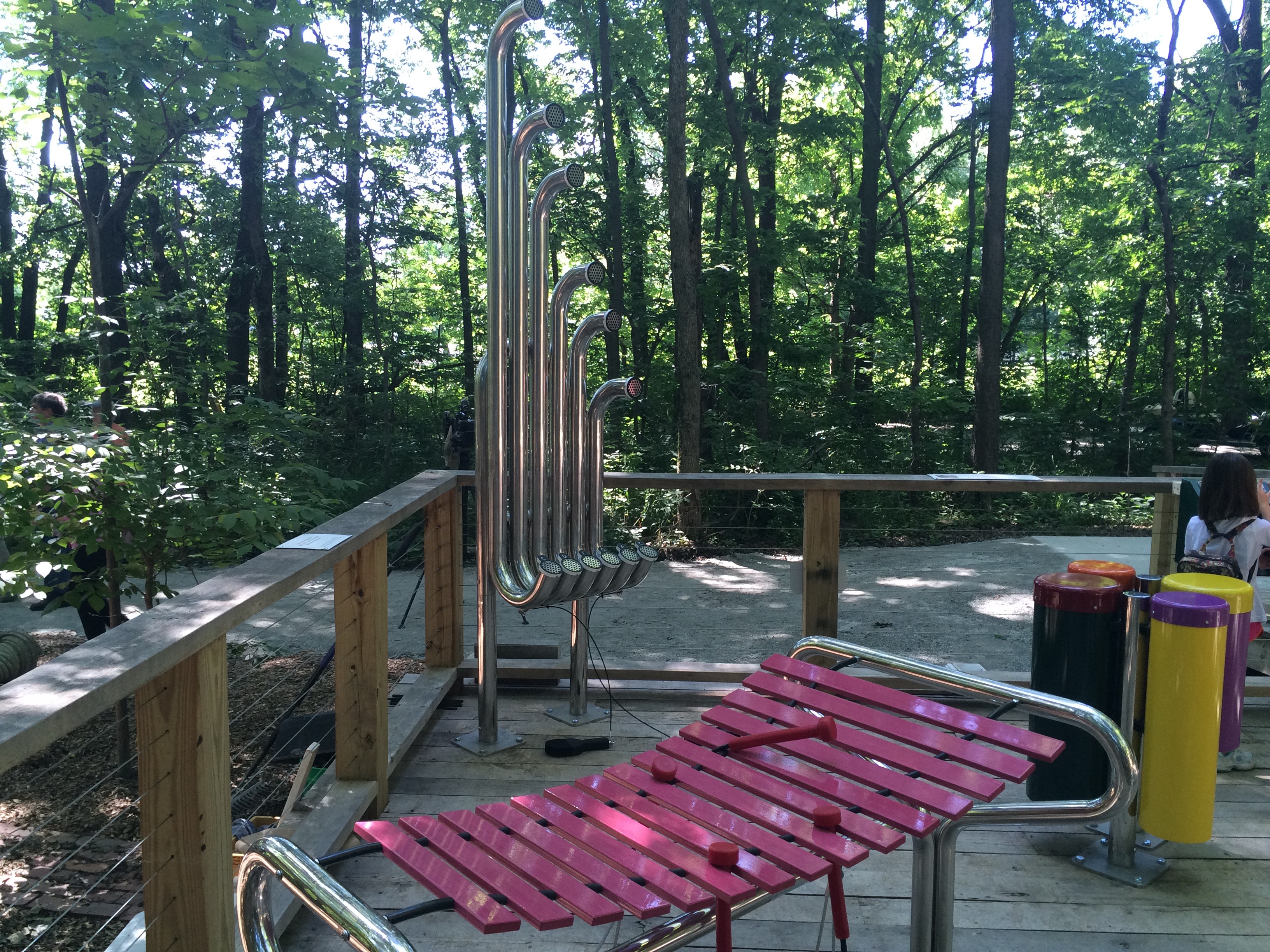 "It's really tying together sort of the whole experience of Conner Prairie," Ferree said about the Treetop Outpost. "Each time you come to visit, hopefully you discover something new."