A commercial development with a grocery store, medical offices and retail shops is in the works near one of the main gateways into Noblesville.
Browning Investments Inc. and The Kroger Co. have filed plans for the proposed center on the northwest corner of 146th Street and Hazel Dell Parkway (see image at top). The development would include a new Kroger store and gas station, three retail buildings and an IU Health medical office building. Four outlots are also shown in the site plan.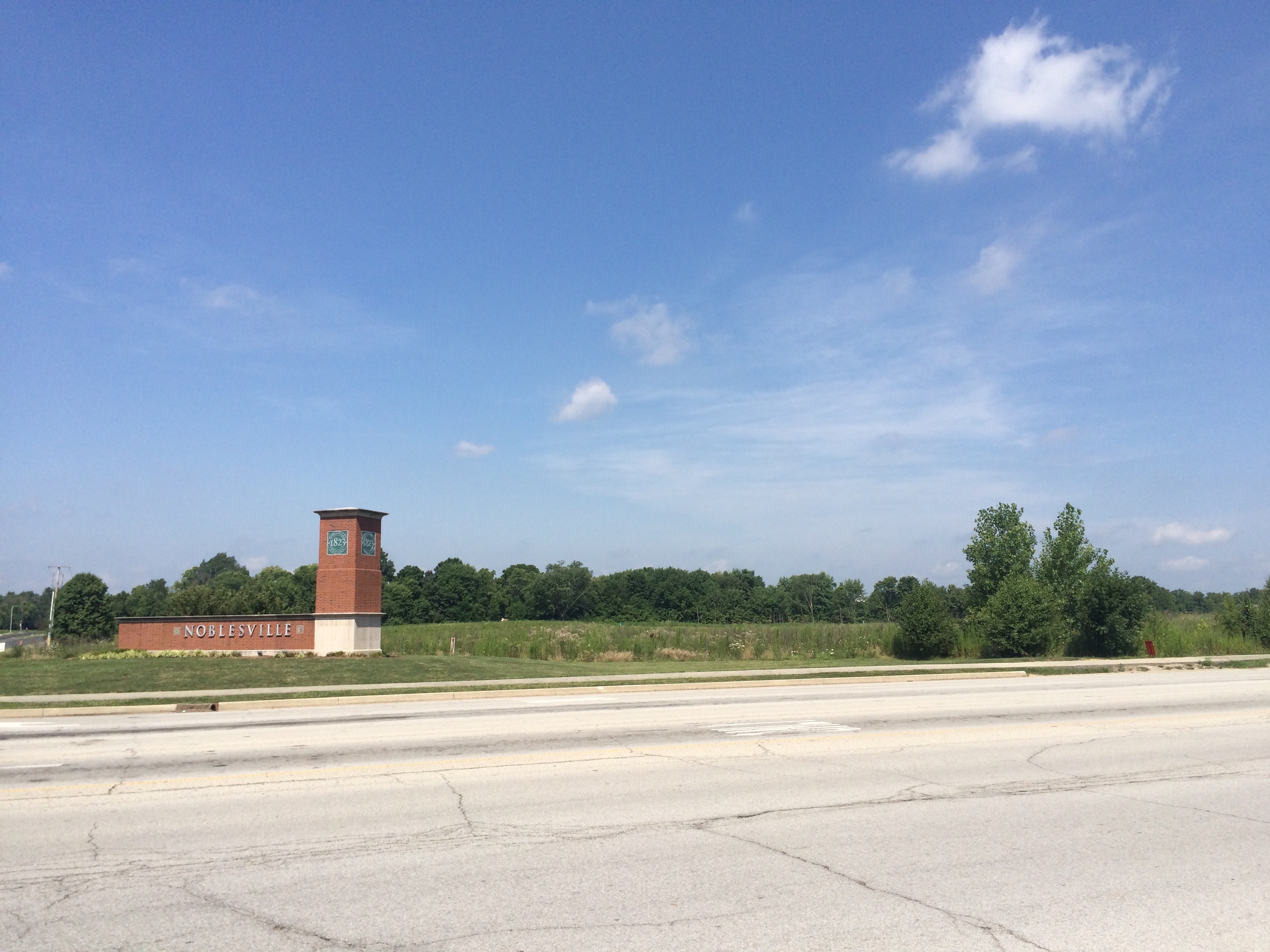 Kroger spokesman John Elliott said if the project moves forward as expected, the new store would be designed as a Kroger Marketplace, which is an upscale concept with the company's largest footprint.
The size of the new store is unknown, but typically Marketplace stores are 125,000 square feet and cost $20 million.
The existing Kroger store of about 70,000 square feet on the northeast side of the intersection within the Hazel Dell Crossing shopping center (see second image) would close. Elliott said the company owns the building, but not the land, so it would likely be involved in finding a new tenant.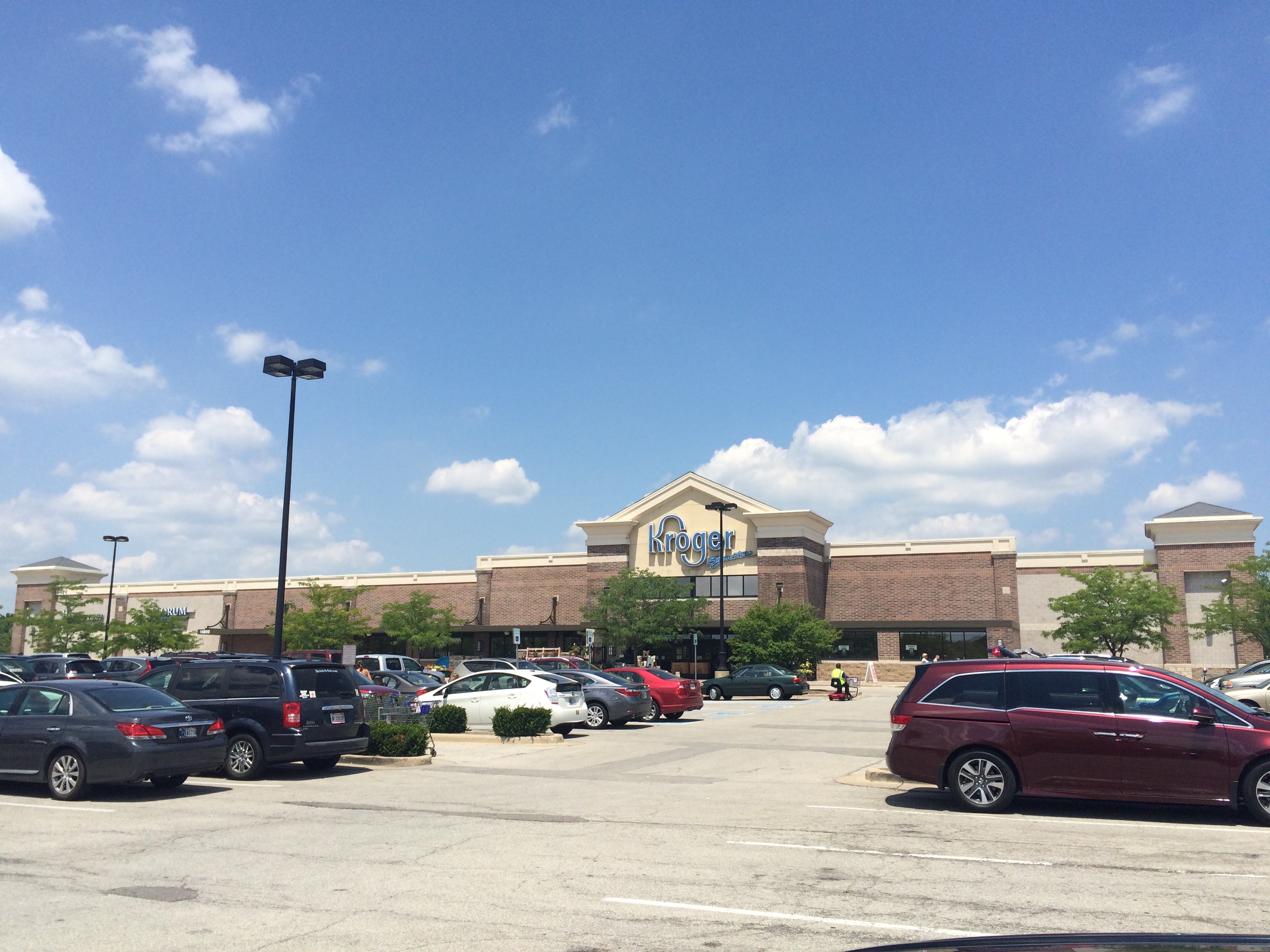 "We are still working through local government approvals, and there is no additional detail we can provide at this time," Elliott said. "The project, if approved, would be a very significant economic investment in Noblesville, leading to several hundred additional jobs."
He estimated the store would need 340 to 360 employees, and 100 to 120 would relocate from the existing store.
As in a similar situation in Fishers, where the supermarket chain is considering closing its store near 116th Street and Allisonville Road and building a new one across the street, Elliott said there isn't enough space to renovate or expand the Hazel Dell Crossing store.
The new IU Health facility would be located to the south of the new Kroger and serve as a primary care office with space for physical therapy and rehabilitation.
The 22,000-square-foot building would cost more than $4 million and open in the second half of 2017.
Five doctors currently practicing at IU Health North Hospital would relocate to the new facility. That includes three family-medicine practitioners—Aaron Ashabraner, Christopher Dipiro and Amanda Patch—and two internal-medicine physicians—Larissa Day Walz and Karen Adkins.
IU Health spokesman Jeffrey Swiatek said the building would be able to accommodate a total of eight doctors.
Dale Pfeifer, director of real estate development for Browning, said the property was initially zoned for medical use but the firm believes the highly trafficked intersection is "right for retail."
Pfeifer said Browning would develop the retail buildings and control the outlots, and Kroger and IU Health would develop their projects separately. Browning's development cost for the project would be $15 million to $20 million.
The square footage of each building hasn't been determined yet, but Pfeifer expects the first retail building to be about 20,000 square feet and break ground next spring.
"We think it's a great area being right at the crossroads of Carmel and Noblesville," Pfeifer said. "It's sort of a gateway to Noblesville."