Equicor Real Estate LLC is moving forward with a $70 million housing development near State Road 32/38 and Union Chapel Road in Noblesville.
The project, which received final approval from the Noblesville City Council earlier this week despite receiving a negative recommendation from the Noblesville Plan Commission, will include 270 multifamily units and 140 single-family homes.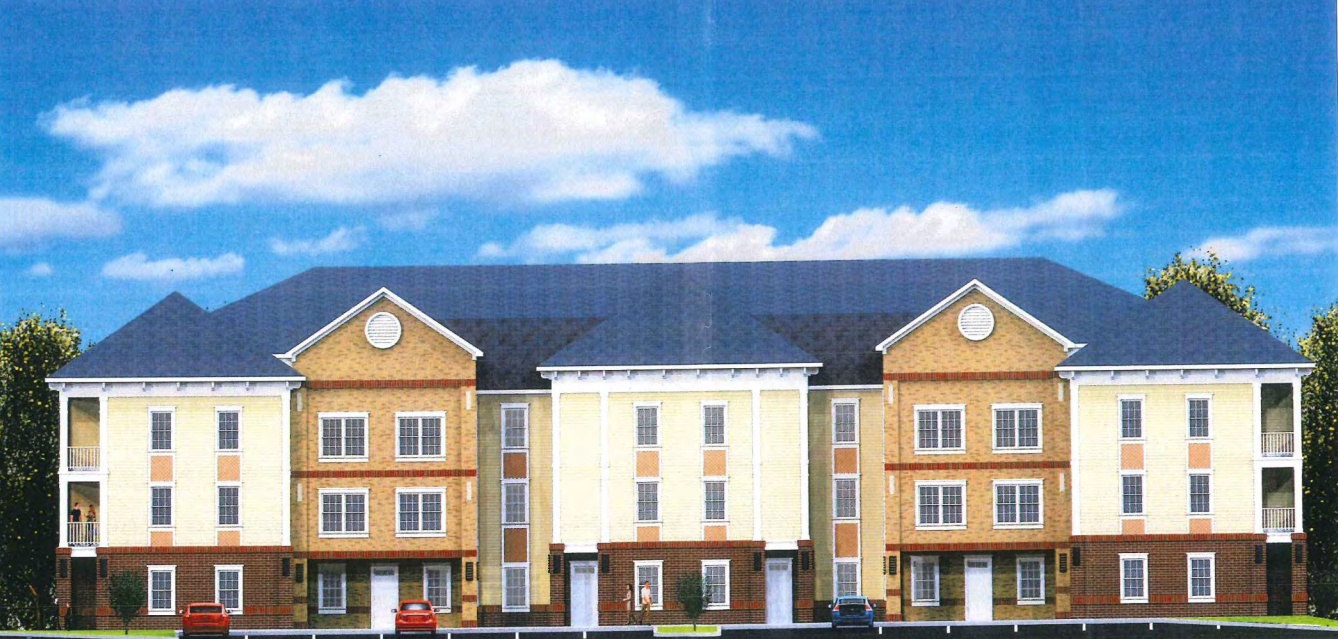 Equicor Real Estate will be the master developer, with TWG Development LLC constructing the multi-family section and CalAtlantic Homes building the single-family homes.
Construction on the three-story multi-family building (see image to the right) could start later this year. The market-rate apartments could be available in fall 2017.
The single-family homes will range in size from 1,800 square feet to 3,000 square feet and be priced from $280,000 to $350,000. The single-family section will include open green spaces, a trail system and playground. Lots are expected to be ready by mid-2017.
The entire development, known as Union Crossing, includes 104 acres.
When initially proposed in May, the development called for 153 single-family homes of smaller sizes on smaller lots. An entry feature at Union Chapel Road and the 3,000-square-foot playground were later added to the plans.
Mayor John Ditslear told the council at its July 12 meeting that he thinks it's a great project for the city, and it could be years before another development is proposed for the site.
He also said the city has a need for more multifamily housing. The existing inventory is at 95-percent occupancy.

The development is expected to generate $2 million in one-time impact fees and $700,000 per year in taxes once completed.