College soccer kicks off at Grand Park Sports Campus for the first time on Friday as the 400-acre facility tries to lure more high-profile events and high-dollar sponsorships.
The Big Ten Men's soccer tournament, which includes semifinal games between Maryland and Michigan State (noon Friday), and IU and Wisconsin (2:30 p.m. Friday), and a finals match between the winners (2 p.m. Sunday), will be played at Grand Park on Friday and Sunday.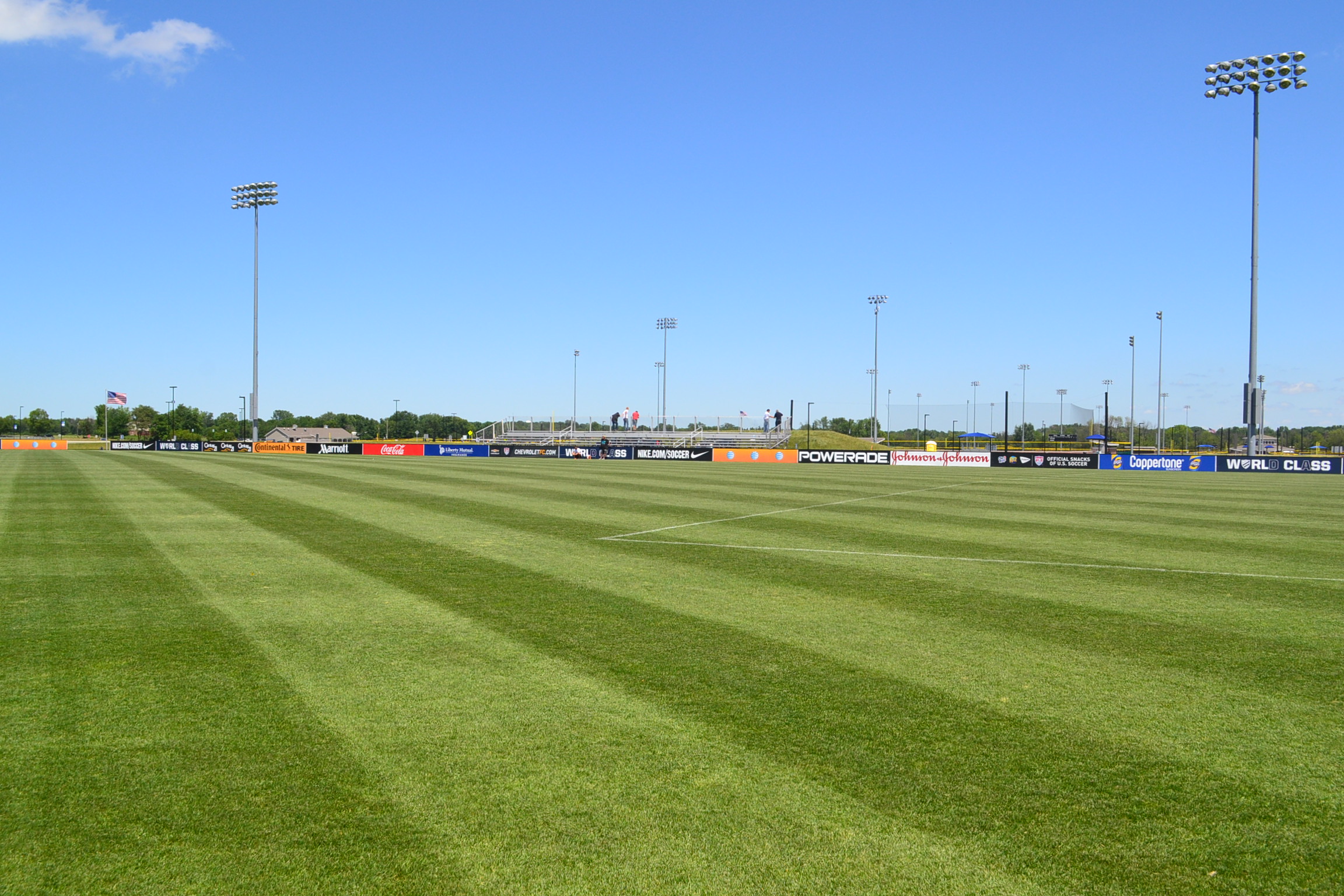 The tournament is the first collegiate soccer event for the sports campus that opened in 2014. It's expected to attract 2,500 visitors, including spectators, teams and coaches, to the park Friday.
The competition also will be one of the first Grand Park events broadcast to a national audience. The Big Ten Network will air all three of the soccer games.
City officials have hoped to attract the national spotlight as they try to obtain more lucrative sponsorship deals.
The city earned $170,000 through sponsorship revenue in 2015, and estimated it would collect $325,000 this year. It's aiming for $750,000 next year in sponsorships and ads for the outdoor facilities.
Westfield Chief of Staff Todd Burtron told IBJ that it's been tough to secure those deals, and the lack of consistent TV coverage hasn't helped. Burtron said he thinks the Big 10 tournament airing on the Big 10 Network will help build the park's reputation with a bigger audience.
One of the other few times Grand Park had national media attention was in July when then-Republican presidential candidate Donald Trump held a rally at the just-finished Grand Park Events Center.
The soccer tournament is already set to return to Grand Park next year. This year marks the first time the Big Ten men's soccer tournament has been played at a neutral site.
"When it was decided to move this event from campus to a neutral site, Grand Park quickly climbed to the top of our list," Big Ten Associate Commissioner for Sports Administration Wendy Fallen said in a prepared statement. "Our goal at our events is to produce a second-to-none experience for our students and fans, and we look forward to continuing that tradition in collaboration with Grand Park."
Grand Park is also hosting the Men's College Showcase this weekend, which includes 150 teams with players ages 13-18 from 14 states and Canada. The players compete in front of college coaches and scouts. More than 4,000 visitors are expected at Grand Park for both events.