Could the Palladium in Carmel play host to more political events—maybe event a presidential debate?
Tania Castroverde Moskalenko, president and CEO of the Center for the Performing Arts, which includes the 1,600-seat concert hall, hopes so.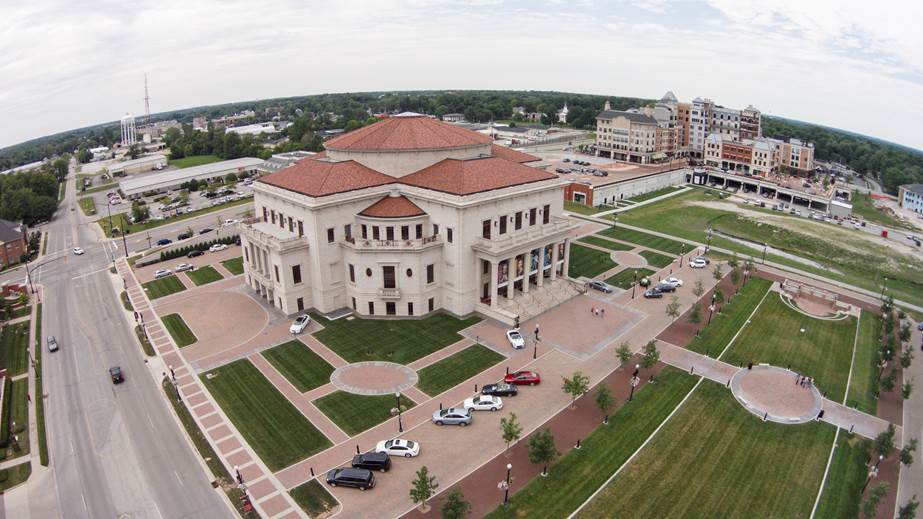 The Palladium hosted its first major political event this year when presumptive Republican presidential nominee Donald Trump reserved it for a campaign rally prior to Indiana's primary earlier this month.
Moskalenko told the Hamilton County Leadership Academy class during a recent session on tourism organizations that she had just landed from a flight from New York when her phone started buzzing. Trump's campaign had contacted the Center, and the space was available.
Former Republican presidential candidate Ted Cruz's campaign had previously contacted the Center, Moskalenko said, but the date and time he wanted was already booked.
"We're definitely an equal opportunity renter," Moskalenko joked.
She said the Secret Service spent several days securing the campus for Trump's event, and everything ran smoothly.
"It was all very smooth, very easy," Moskalenko said. "It was a great learning experience."
She said her staff reached out to the campaigns for Democratic presidential candidates Bernie Sanders and Hillary Clinton after the Trump visit, just to let them know the space could be available should they need it.
And she's hoping she can use the the well-run Trump event as a way to secure future political events, like a presidential debate.
Unfortunately, it will have to wait until the 2020 election cycle. The dates and locations for the 2016 general election presidential debates were set a year in advance.
A not-for-profit, nonpartisan organization called the Commission on Presidential Debates schedules and produces the debates for presidential and vice presidential candidates during the general election season every four years.
Sites interested in hosting debates have to submit proposals nearly two years before the events, and staff with the Commission on Presidential Debates conduct site surveys and consult members of the White House television pool and federal law enforcement.
"I think it'd be terrific for Hamilton County," Moskalenko said about hosting a presidential debate. "And now I have an endorsement from Secret Service."