Milhaus Development is looking to build more apartments along Virginia Avenue as part of a $6 million mixed-use project that calls for 3,100 square feet of retail space.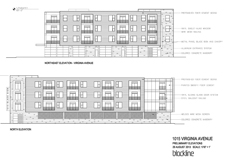 The local developer has filed plans with the city's Department of Metropolitan Development and is seeking a variance to build a four-story, 49-foot-tall structure with 57 units at 1015 Virginia Ave. The maximum height allowed there is 35 feet.

Milhaus also is seeking approval for outdoor seating to possibly attract a small restaurant that could take advantage of the Cultural Trail that runs along Virginia Avenue.

"We're working through the design of the building that's modern but respects the history of the Fountain Square area," said Greg McHenry, a Milhaus development associate.

Units would range in size from as small as 400 square feet for a studio to 1,150 square feet for a two bedroom with monthly rents likely ranging from $800 to $1,400.

Construction could start next spring.

A vacant building last occupied by a used-car dealership sits on the half-acre parcel south of Buchanan Street.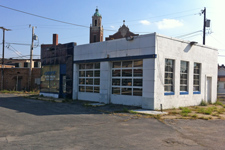 The Indianapolis Historic Preservation Commission is set to hear Milhaus' request Oct. 2, followed by the Metropolitan Development Commission's hearing examiner Nov. 14.

To the north along Virginia Avenue, Milhaus developed the four-story Mozzo Apartments, a $6 million project with 55 units that opened in March and is fully occupied.

Its Artistry development is set to open in November with 256 units on the east edge of downtown within the former Bank One Operations Center. Construction on a second phase of 240 units is slated to begin in the spring.