Here's the latest rundown of downtown activity:

• BL&T, from an Arizona group, is set to take the space at 1 N. Meridian St., where Naked Tchopstix once was to open, according to Brian Epstein, the broker who represented the landlord on the deal.
BL&T should open in September, Epstein said, in a 5,400-square-foot space in the King Cole Building, which also houses Jimmy John's and Qdoba.
UPDATE: BL&T stands for Bacon Legs & Turntables. The restaurant will serve lots of menu items with bacon; offer turkey, chicken, frog, hog and duck legs; and transform into a dance club at night on weekends, according to a post on Facebook.

• Mo's … A Place for Steaks will reopen July 25, at 15. E. Maryland St., which Lorenzo's Ristorante vacated in April.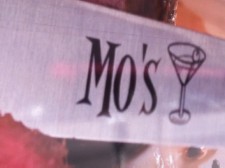 The restaurant's menu includes items such as colossal shrimp cocktail, bleu cheese and Dijon crusted braised beef short rib, prime beef and fresh seafood and sushi.

Mo's opened in 2003 at 47 S. Pennsylvania St. just north of Bankers Life Fieldhouse and last fall was taken over by new owners. Its name was changed to J Hamman Prime and then to Prime 47. The second name change was necessary after former operator and co-owner Jeremiah Hamman left in October.

Mo's operates steakhouses in Milwaukee and Houston, and Irish pubs in Milwaukee and Wauwatosa, Wis., as well as in Noblesville.

• Starbucks in the Circle Tower building on Monument Circle will be closed temporarily for three weeks starting July 21 for remodeling.

• Pattern is set to open Aug. 1 in the Trail Side development at 877 Massachusetts Ave. The not-for-profit retailer of men's and women's clothing also will publish its Pattern magazine from the site.

Half the store's profits will be used to fund the next retail incubator, through Riley Area Development Corp.