A local developer plans to build a five-story office building on the site of a closed American Legion post in Broad Ripple.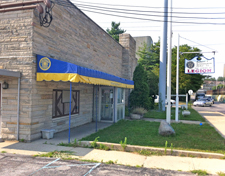 At 85 feet, the ambitious project would be the tallest in the village, even topping by 10 feet Browning Investments Inc.'s proposed retail-and-apartment development on College Avenue near the Central Canal.

County records show Joseph Brougher of Brougher Investments paid nearly $1.3 million in March for the property at 6440 Westfield Blvd., just south of East 65th Street and west of the White River.

Brougher declined to provide a development cost but said it would be "significant."

The Broad Ripple Village Association's land-use and development committee gave the project its blessing July 22. The next step is to seek city approval to break ground in November, with an April 2016 completion.

The village's master plan, Envision Broad Ripple, calls for buildings in the area to rise as high as 100 feet, or eight stories, whichever is less.

The building would boast three levels of parking, one underground, and three stories of office space totaling more than 70,000 square feet. In addition, plans call for 4,700 square feet of restaurant space at the rear of the building, fronting the Monon Trail.

"What the plan envisions are multi-story buildings along the Westfield corridor coming from 65th Street down," Brougher told IBJ. "We may be the tallest at this point, but I doubt we'll be the tallest for long."

Brougher submitted the winning bid to purchase the American Legion property. The post had been there about 40 years, but another American Legion that's active on North College Avenue sits within blocks of the Westfield Boulevard location.

Because the site on Westfield is in a flood plain, plans for the building show it raised about three feet from the ground and accessible via a ramp. Brougher hopes to construct a sidewalk along 65th Street to improve pedestrian traffic in the area and also work with Indianapolis Power & Light to bury some electrical lines.

Features of the building include a patio along the Monon, an area for bicycle parking, a green roof on top of the garage that extends beyond the office portion, and electric-vehicle charging stations.