A local real estate developer has bought a downtown building and moved to the bigger space to accommodate the company's expected growth.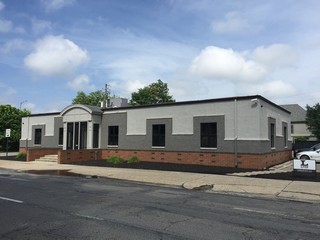 Litz Real Estate had leased space at 749 Massachusetts Ave. before purchasing the one-story structure at 1101 Central Ave., one block north from where Central splits into Fort Wayne Avenue and East Street. (See accompanying image.)

Including purchase price and renovations, Litz invested $800,000 in the building, Brad Litz, the company's president, said.

"We modernized the building extensively," he said. "We were going to keep some of the original interior, but we brought it to our needs, and it's worked out great."

The 6,000-square-foot building is more than four times larger than Litz's former 1,300-square-foot office on Mass Ave. Besides giving Litz more room to add employees—at least 10 within the next three years, the firm expects—it offers space for business partner John Eaton Homes. Before the move to Central Avenue, the two companies were in separate locations.

John Eaton Homes provides construction services for the homes that Litz Real Estate refurbishes. Litz also redevelops commercial properties.

Overall, the two companies have 35 employees. The growing Litz hired a chief operating officer last year and plans to bring aboard a chief financial officer. Project managers and salespeople also are expected to be added.

Litz hopes to redevelop more downtown buildings and has offers in on a few, Litz said. One of the projects it's working on is the Blum building at 740 E. North St.

Broad Ripple jeweler Nick Blum bought the vacant, three-story building last year and is spending $3 million to convert the property south of Massachusetts Avenue into residential and retail space.

Litz bought its Central Avenue building from Bill Connor, who operated commercial contractor Connor & Co. Inc. from there for more than 15 years.