Attendance for the first Red Bull Air Race at the Indianapolis Motor Speedway beat expectations despite less than ideal weather.
Cloud cover for Sunday's race did little to darken the mood of a crowd estimated at 45,000 plus. Tier I tickets—the most expensive reserved seats—for the event were sold out, according to IMS officials. The weekend crowd totaled more than 65,000, according to Speedway officials, about 10,000 more than the track's conservative expectations.
In September, IMS President Doug Boles told IBJ that Speedway officials were hoping for a race-day crowd of 35,000 and a weekend total somewhere more than 50,000.
"We're already close to what we had in our proforma in terms of ticket sales to make this make sense financially for the Speedway," Boles told IBJ in mid September.
The day after the air race, Boles told IBJ the crowd size and reaction was "spectacular."
"The event was profitable for everyone: the track, Red Bull and the city," Boles said. "We blew [our projections] away. I can't wait to see the post-race surveys. I think they will be amazingly positive."
In a post-race meeting with race organizers Monday, Boles said Red Bull officials were over the top with praise for the locally held event and the host city.
"They said of all the races they've ever held in this series, they've never been as embraced by any community they've raced in as they were in Indianapolis," Boles said. "Hearing that is a pretty great way to start your Monday and is a testiment to this city."
Seating for the event was limited to bleachers outside turns 3 and 4, the short shoot between those turns and a handful of suite areas. The grandstands used for the race were mostly packed for Sunday's event, and the crowd was enthusiastic as planes raced overhead.
While Boles said seating is limited for safety reasons, he added "for sure there's room to grow attendace" at the event.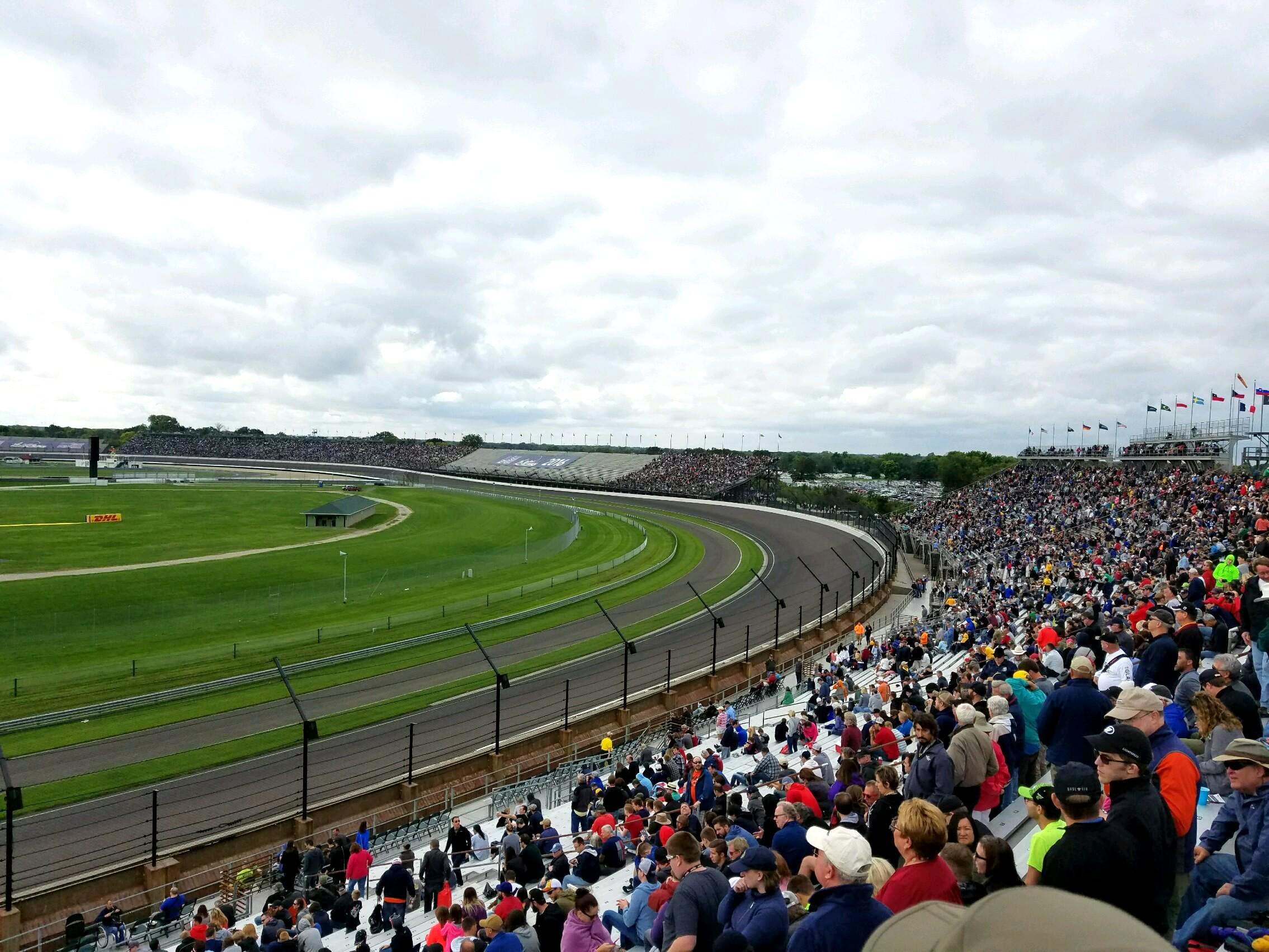 The event's attendance was boosted by a $2 million ad campaign funded jointly by Red Bull and the IMS.
Race day tickets started at $30 for general admission and $45 for reserved seats, with two-day tickets starting at $60. There were also high-roller packages for as much as $635 per person.
Mark Miles, president of the IMS' parent Hulman & Co., said the event exceeded expectations and that the track is in a positive place economically after the track's first air race since 1910.
While walk-up ticket sales were solid and fans gave the event—which included myriad pre-race activities and demonstrations—largely positive reviews, the crowd seemed to be mostly a local one. Hotel booking numbers backed that notion. Local tourism officials were still pleased with the event and are confident it can grow.
"Though final hotel occupancy results from this past weekend won't be fully tallied and available to us until next week, event organizers booked more than 3,000 hotel rooms, a sizable chunk helping add to the event's total economic impact," said Visit Indy Vice President Chris Gahl. "Anytime the famed oval is activated, especially by such a strong brand like Red Bull, it's an incredible opportunity to drive visitor spending and overall marketing awareness for Indy."
The number of hotel room nights generated by for the event is expected to be roughly equal to that of a small to medium-sized convention. A major convention—like the FFA—generates about 50,000 hotel room nights.
The economic impact of the event and the number of out-of-town visitors arriving for the air race should not be underestimated, Boles said, noting that Eagle Creek Airpark reported having more traffic this past weekend than it did during the 2012 Super Bowl.
The race is contracted to be here for at least another two years, and Boles and his staff are working to sign national sponsors for years two and three.