Welcome to What's New Wednesday, where we profile local startups—and the entrepreneurs behind them. This week, meet M.J. Meneley and Randy Royer, who rolled out Blue Marble Design LLC as a full-time enterprise in May.

Type of business: landscape architecture design

Location: Indianapolis

Phone: 536-6161

E-mail: info@bluemarbledesign.com

Website: bluemarbledesign.com

Founded: 2009

Owners: Randy Royer and M.J. Meneley

Owners' background: Landscape architects Royer and Meneley met at Indianapolis-based Browning Day Mullins Dierdorf, where they worked together on landscape projects including Indianapolis International Airport's midfield terminal and Keep Indianapolis Beautiful's "A Greener Welcome" public art along Interstate 70 between the airport and downtown.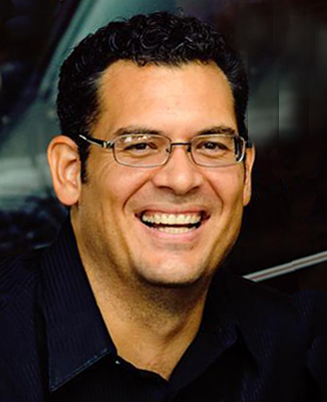 Royer
Royer, 41, graduated from Purdue University in 1994 after completing a year-long internship in Japan. He went to work designing residential estates and golf course communities in South Florida before returning to Indiana with his wife, Shannon. He joined Browning Day after a stint at Schmidt Associates.
A resident of Columbus, Royer is president of the town's Architectural Archives Board and is involved with Leadership Bartholomew County. He also serves on the Purdue Agricultural Alumni Board.

Meneley, 38, lives in Indianapolis with his wife and twin 18-month-old sons. He graduated from Ball State University in 1996 and also headed for Florida before joining Browning Day in 2003.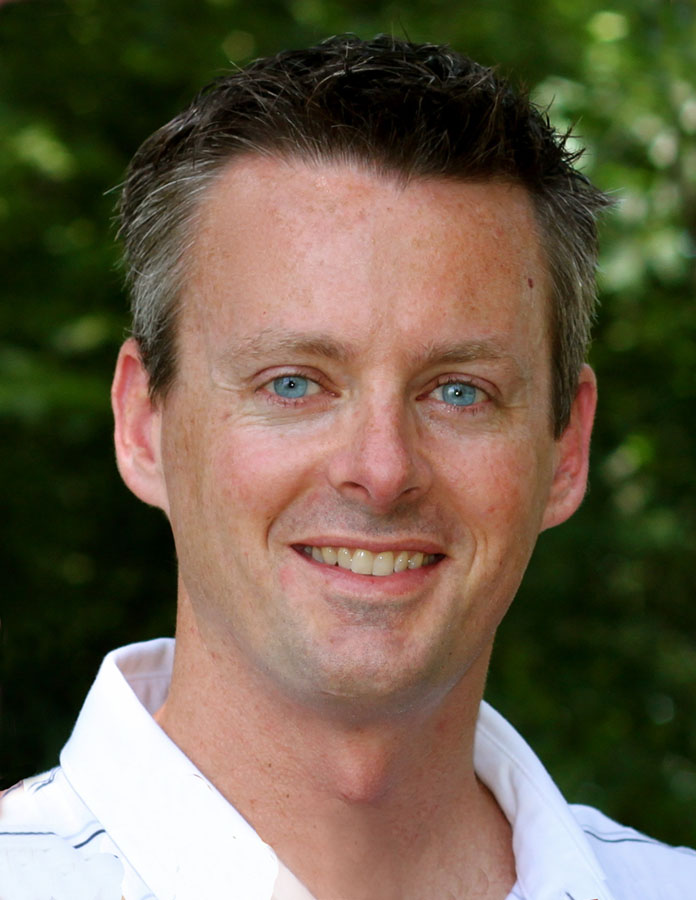 Meneley
He is president of the Ball State University College of Architecture and Planning Alumni Board—delivering the commencement address last year—and plays guitar on the worship team at Common Ground Christian Church.
Why started business: Meneley said he always has aspired to run his own company, and Royer came to the same conclusion after gaining experience at large multidiscipline practices and small specialized firms.

"A smaller, more hands-on … design studio was where I wanted to be," Royer said.
The partners formed their business as a professional back-up plan in 2009, and tackled small residential projects in their spare time.

Eventually, they faced a classic chicken-and-egg conundrum.

"We needed a big project to walk out the door, but we were not going to be able to get a big project until we walked out the door," Meneley said.

The took the plunge in May, and Blue Marble already is designing renovations for the Bartholomew County Public Library. It also is working with Whitsett Group on redevelopment plans for the Keystone Towers and Winona Hospital sites.

Competitive advantage: The partners are proud of their flexibility. Although they expect most of their time to be spent on the kind of commercial projects they've been doing for years, the also expect to pick up smaller residential jobs that allow them to work directly with the people who will be using their designs—a nice change of pace from the bureaucracy that can complicate bigger projects.

"We're going to be working with the end user," Meneley said, "listening to what they want and turning that into a design."

They think the size of the firm also gives them an edge. Because they are keeping overhead low—working for now from their home offices—the partners said they are able to offer competitive pricing.

And clients like knowing who will be working on their landscape design. Royer said he and Meneley try to meet with new customers together so everyone is on the same page.

"We both enjoy getting to know our clients and want them to understand from the beginning that we are a team and accessible," he said.

They also hope to distinguish themselves through a design philosophy that emphasizes sustainable elements and artistic value.

"We're not trying to go out and be 'the sustainable' landscape architecture firm." Meneley said. "It's just a natural part of every project we do."

Funding source: Self-funded

Potential problem and contingency plan: Neither partner has much formal training in running a business, though Royer has experience managing employees. But they're learning the ropes as they go, getting plenty of advice from others in the local entrepreneurial community.

So far, so good, Meneley said.

"We have been pleasantly surprised at how smoothly things have gone so far," he said, saying others warned them about staying on top of billing and collections. "We haven't had to chase people down yet."

Still, he knows other challenges await—including knowing when to look for help.

It's not unusual for professional-services firms to ramp up staff after landing a big job, then make cuts when the work ends. Meneley said Blue Marble likely will hire other landscape architects on a contract basis, at least initially.

"We're not sure exactly when that will happen," he said.

First-year goal: By the end of the year, the partners would like to be working from Blue Marble office space somewhere in Indianapolis. Their home offices are OK for now, but Meneley said it can be difficult to do the kind of collaborative brainstorming they both prefer.

Beyond that, they're just hoping for a nice balance of commercial and residential work.

"And making a profit would be nice, of course," Meneley said.