The city of Fishers wants its Nickel Plate District to be named a statewide cultural district, a designation only seven other communities hold.
Fishers would join two other Hamilton County cities that have districts that already earned the designation: Carmel's Art and Design District was named one of the first cultural districts in the state in 2009, and the Noblesville Cultural Arts District earned the designation a few years ago.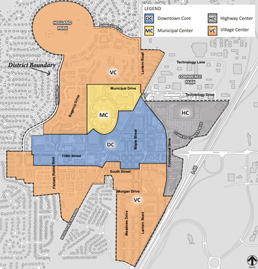 The Indiana Arts Commission was founded to provide leadership and public stewardship for artistic resources and is responsible for naming statewide cultural districts, which are also located in Madison, Nashville, Bloomington, Columbus and Tippecanoe County.
A cultural district is considered a well-recognized, labeled mixed-use area of a community in which high concentrations of cultural assets serve as the anchor. Indiana Statewide Cultural Districts seek to make the state stronger through the arts and culture, the arts commission website states. Indiana Statewide Cultural Districts support community life and economic vitality, it adds.
The commission accepts applications for the designation once every two years.
The proposed Fishers district would include Holland Park, the Municipal Center, Highway Center and Village Center areas (see map above and click for larger view).
City leaders say the arts play an important role in developing Fishers as a smart, vibrant and entrepreneurial community, and being recognized as a cultural district will give the city statewide recognition for valuing arts and culture, provide some grant opportunities to projects promoting the arts and give the city additional liquor licenses.
Cities also get a marketing boost from being associated with the state program, according to the commission.
Fishers' application is due next week. At this month's meeting, the Fishers City Council approved an ordinance establishing the Fishers Arts and Cultural Commission, which is one step in the process toward being recognized as an arts hub by the state.
When the council allocates funding to not-for-profits, the cultural commission will be responsible for divvying up some of that funding to support arts groups. The new commission will be made up of seven members who will be appointed by the mayor and city council.
The commission also will help city leaders update their master arts plan and set goals for arts and culture within the city.
Among the Nickel Plate District's works of art are several murals, including one recently painted on the Handel's Homemade Ice Cream & Yogurt building along 116th Street, banners that hang along the Edge building, and utility boxes that were given colorful facelifts by Fishers residents.
Cultural events include the Fishers Arts Crawl and the annual Blues Fest, which is planned for this weekend.
The Indiana Arts Commission will make announcements about this year's new designees by the end of the year.
Please enable JavaScript to view this content.