The Human Bean, an Oregon-based chain of drive-thru coffee shops, is set to open its first Indiana store in Westfield, and the local franchisee says he's scouting Hamilton County for additional sites.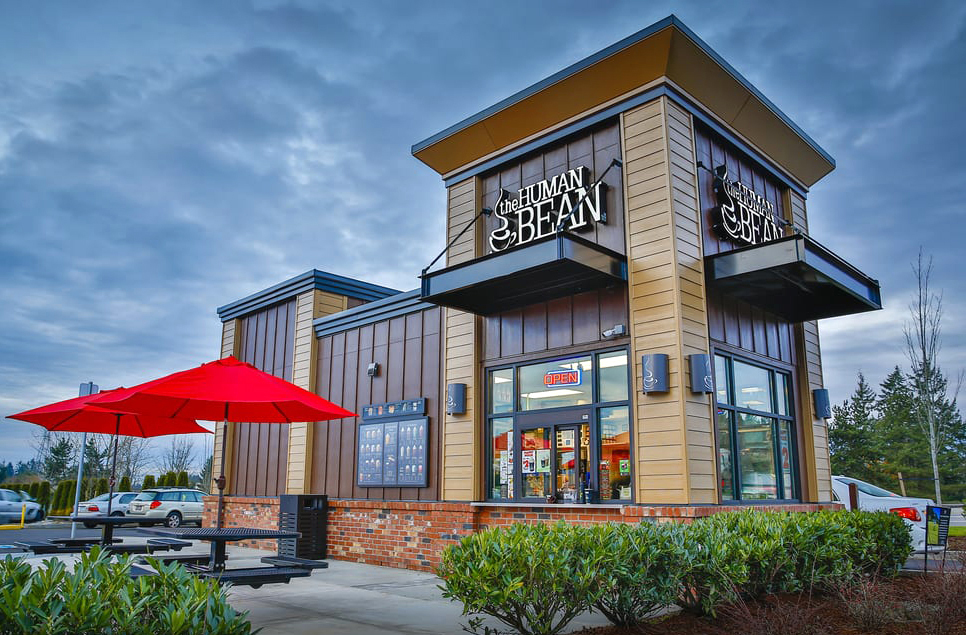 Westfield resident Jeff Wroblewski plans to open his first Human Bean at the northwest corner of Hillcrest Drive and East Main Street, about three-fourths of a mile east of U.S. 31. Wroblewski said he doesn't have an estimated opening date yet because, though he has secured the site, other facets of the project are still in process, including architectural plans and the securing of municipal permits and zoning approvals.
Wroblewski says he worked with Westfield-based EdgeRock Development to identify the site, and the developer is helping him find land for additional stores. "We're going to be doing multiple (stores). We're just not sure of the exact locations, but Hamilton county's going to be our target."
The location will offer both drive-thru and walk-up service with outdoor seating. Menu items will include coffee drinks, smoothies, hot and cold teas, pastries and breakfast sandwiches.
Wroblewski also has a local visual design company, J. Enterprises Inc., which he has owned for the past 38 years.
The Human Bean, which is based in the southern Oregon city of Medford, opened its first drive-thru coffee shop in nearby Ashland, Oregon, in 1998 and began franchising in 2002. The company has 106 stores in 12 states, mostly in the western U.S. and all but 13 of them franchised. More than two dozen new stores are in the works.
"Over the next 12 months, we expect to open about 30 new units, and a lot of those are more central (states) and East Coast," said The Human Bean co-founder and co-owner Dan Hawkins.
The typical Human Bean is 600 square feet and can be configured with single or double drive-thru windows.
Hawkins said sales have grown since the start of the pandemic because Human Bean's drive-through and walk-up-only model is well-suited for the requirements of social distancing. "We've just really seen some great growth."
In other news this week:
— Indianapolis-based Noble Roman's plans to open a Craft Pizza & Pub by the end of the year in the Hancock County town of McCordsville. The 3,570-square-foot restaurant will occupy an outlot in front of the Meijer store at the corner of U.S. 36 and Carroll Road. The company is also working to open a Craft Pizza & Pub in Greenwood, at 2846 S. State Road 135. The Greenwood restaurant is expected to open by the end of this month.
— Brown County-based Big Woods Restaurant Group will open Big Woods Edinburgh, its eighth site, Sept. 28 at the Indiana Premium Outlet Mall. The restaurant will occupy a 4,000-square-foot space near the Tommy Hilfiger and Vera Bradley stores. It will offer seating for 120 guests, a bar area and family-friendly seating. Big Woods also operates in Speedway, Westfield, Noblesville, Franklin, Bloomington and Nashville, where it has two restaurants.
— The former Bob Evans restaurant at 6330 W. 71st St. will soon have new life as a Veterans Administration facility. The Indianapolis Vet Center, which is at 8330 Naab Road near St. Vincent Health's West 86th Street campus, will move to the 71st Street site by February of next year. Vet Centers offer counseling and other psycho-social services to eligible active-duty service members, veterans and their family members.
Please enable JavaScript to view this content.