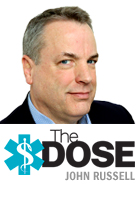 The expansion will consist of 32 new one-bedroom apartments and five two-bedroom residences, bringing to 67 the number of assisted-living apartments at the complex.
The legislation, Senate Bill 202, would allow designated family members to visit residents under end-of-life and other serious circumstances.
So far this month, drugmakers have hiked prices on 636 drugs, according to research by GoodRx, which tracks prescription drug prices and offer a mobile app to help consumers find the lowest prices on hundreds of drugs.
The state's new dashboard on COVID-19 vaccines provides interesting breakdowns on who is getting vaccinated, by county, by gender, by race, by age and a host of other statistics sure to please any proud data geek.
The 39 companies that won venture funding represent a wide range of therapeutics, devices and health information technology.
More The Dose
|
Subscribe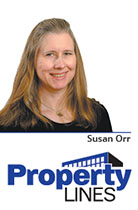 The North Carolina-based retailer hasn't had any stores in the Indianapolis market since at least 2011, but it recently filed plans for a store in Castleton.
The building, which formerly served as the post exchange for soldiers stationed at Fort Benjamin Harrison, was offered for sale by the Fort Harrison Reuse Authority this week. Also this week: Tru by Hilton, Culver's and more.
SoChatti is adding the storefront to its production, research and warehouse facility in the Circle City Industrial Complex on the city's near east side. Also this week: J's Lobster & Fish Market, The Spice Box.
The project, set for completion by next summer, will include additional outdoor seating for both Bru Burger and Starbucks. Also this week: 3 Days in Paris, The Tamale Place, Champp's, Greeks Pizzeria
The annual Museum Store Sunday event, to be held on Nov. 29, is expected to have extra impact this year because many other sources of museum revenue, including admissions and special events, have been disrupted due to the pandemic.
More Property Lines
|
Subscribe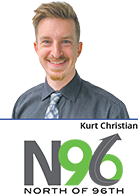 IBJ is no longer updating the North of 96th blog—but we are still writing regularly about Hamilton and Boone counties. Click here to follow our Hamilton County news and click here to follow Boone County news. Also, please sign up for our North of 96th newsletter to get the latest news delivered to your inbox.
Eric Stam, co-founder and CEO of the Carmel-based Crossroads Distillery, started diversifying his alcohol production facility's operations in April to launch a cleaning solution fundraising business earlier this week.
City officials want to lay the groundwork for a long-term plan creating outdoor amenities for users of Lebanon Business Park and the public at large, including more than 10 miles of trails.
Preliminary site plans show an 11,000-square-foot, multi-tenant building with space for six new businesses on the southern portion of the property and a standalone 2,000-square-foot restaurant building to the north—each with their own drive-thrus.
Laura Musall, of Fishers, appeared on the debut episode of 2 Minute Drill Friday and took first place for the pitch she gave about the line of breathable pajamas she co-created with Mindy Ford, of Lebanon. The pajamas aim to help women suffering from hot flashes.
Founded in 2018, Agrozen Life Sciences has diversified its offerings to include federally certified laboratory testing and plans to ramp up plant cultivation at its new digs.
More North of 96th
|
Subscribe