North of 96th took a tour earlier this week of the soon-to-open, 120,000-square-foot Market District store in Carmel, which includes a pharmacy, beauty salon, restaurant and banquet center in addition to traditional grocery store components.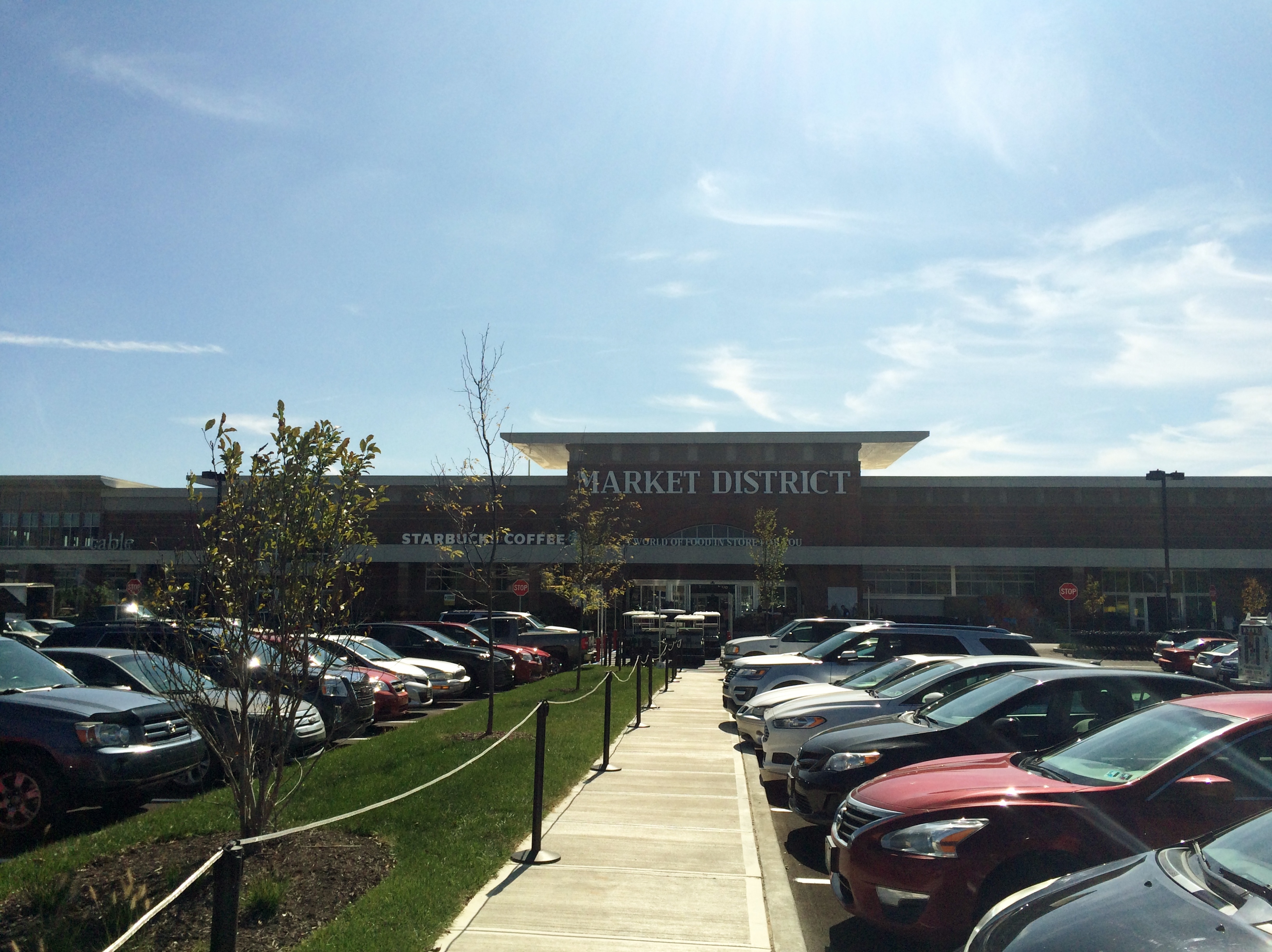 It's Pittsburgh-based Giant Eagle Inc.'s first grocery store in Indiana. It's located at 11505 N. Illinois St. within The Bridges development in Carmel. The official opening is slated for 9 a.m. Wednesday. 
Tom DeVries, senior vice president and general manager for Market District, walked me through the store, emphasizing the central Indiana providers that are featured.
For example, Greenfield-based Tyner Pond Farm and Indianapolis-based Smoking Goose have products in the meat section; Zionsville-based Traders Point Creamery has offerings in the dairy section; Lafayette-based Copper Moon Coffee offers packaged coffee for sale; and Dana-based Brooke's Candy Co. supplies gluten-free packaged dessert mixes.
The 15,000-square-foot produce section offers more than 100 organic fruits and vegetables.
"If we don't have it, it's not available," DeVries said. "I told them to order everything."
Market District also offers 400 types of cheeses and 100 kinds of deli meats.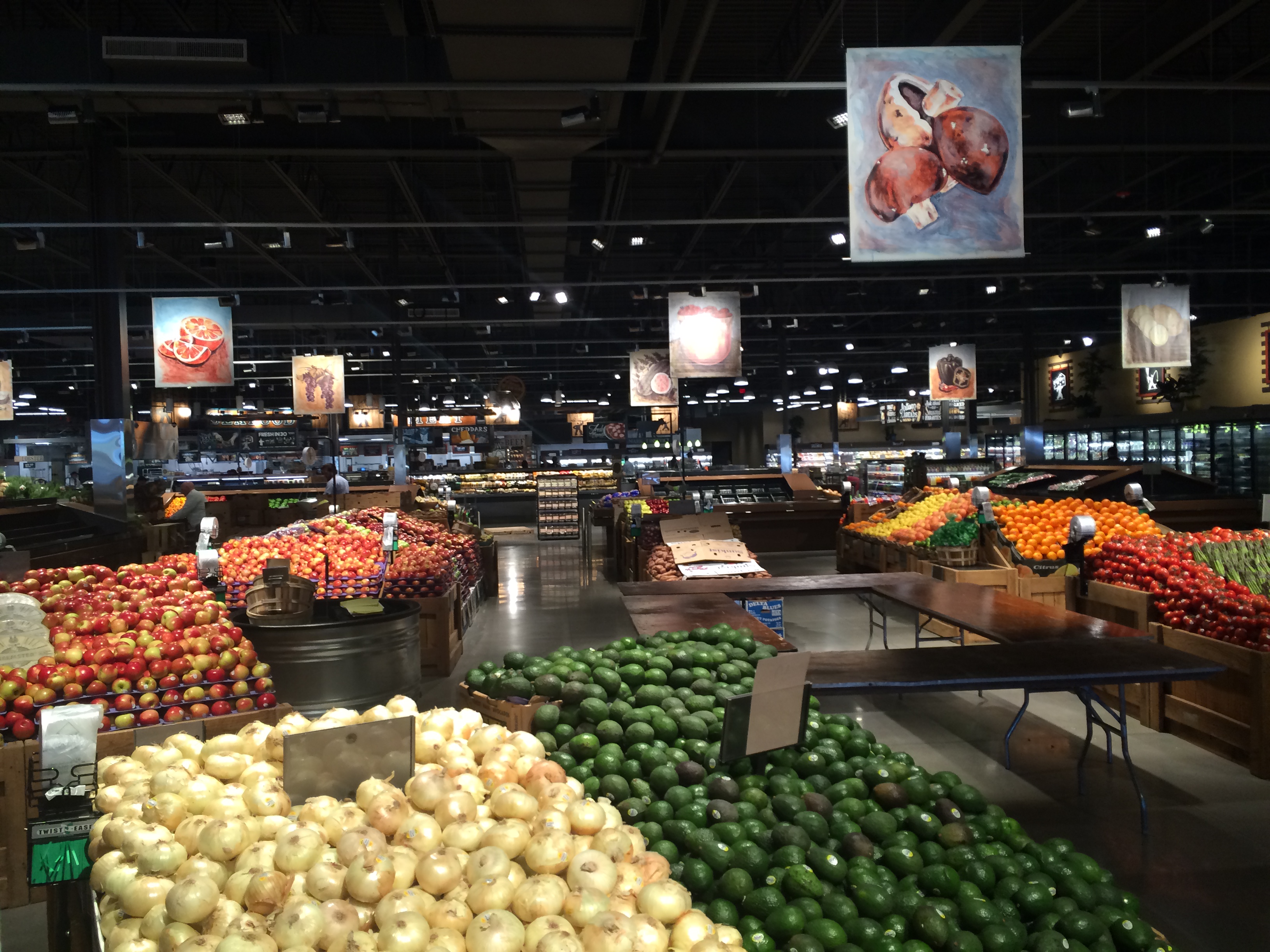 The store will have a rotating menu of prepared foods for breakfast, lunch and dinner. Customers will be able to purchase complete meals, ask store employees to prepare purchased items at no extra charge, and buy meal-in-a-box packages with all necessary ingredients and a recipe.
The sweets shop has fresh-made popcorn, gelato, nearly 100 kinds of throw-back candy, hand-dipped chocolate goodies, customizable M&M's, and a machine for creating custom messages on Hershey's Kisses.
The store also includes a housewares section, Starbucks, pharmacy, bag-your-own spice aisle with an olive oil and vinegar bar, and a 5,000-square-foot alcohol section with more than 600 beers, 2,200 types of wine, 1,300 spirits and a cigar bar.
"It's the ultimate democracy of choice," DeVries said.
At checkout, a screen will automatically direct customers to the next available cashiers. DeVries said the technology has helped other Market Districts become some of the fastest-performing among all Giant Eagle stores.
Following a trend in grocery shopping, Market District will offer customers curbside pick-up. Orders can be made online with a selected pick-up time. The company introduced the service about four years ago. The first three orders are free, but a fee is charged after that.
Market District hired 550 employees to operate the massive store.
Two in-store dining options are available—a small cafe and a full-service restaurant.
The restaurant—"Table by Market District"—will open for lunch and dinner and offer appetizers, flatbreads, burgers and sandwiches, salads, and entrees that range in price from $14 ro $23. Beer and wine will be served eventually; the company intends to obtain a liquor license.
The inside dining area has seating for 115, plus 20 at the bar. An outdoor patio provides seating for 52 customers.
Above the restaurant, a 3,800–square-foot banquet center will be available for private events. It can accommodate up to 200 people. Market District also will use the space for Sunday brunch service, with five or six chefs preparing dishes.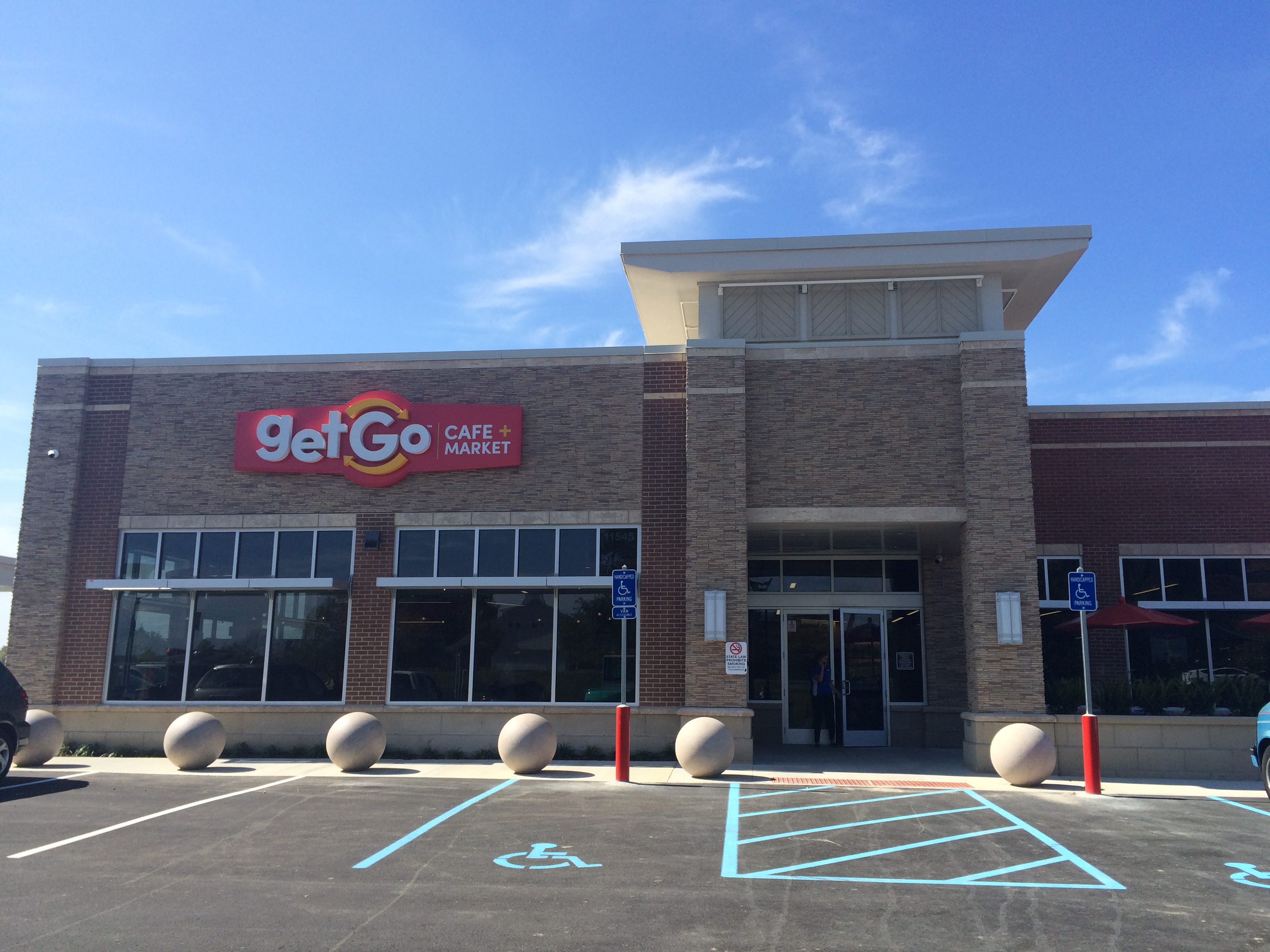 An upstairs kitchen also will be used for cooking classes.
Adjacent to Market District, GetGo Cafe & Market also will be open Wednesday. The store features typical gas station items, like snack foods and soda, but it also has a 40-person dining area and made-to-order food options including customizable wraps, burgers, sandwiches and salads.
Please enable JavaScript to view this content.