Progress is being made at the new Launch Fishers building, which is expected to open by the end of the year.
Members of the Fishers Redevelopment Commission toured the nearly 52,000-square-foot, one-story structure at 12175 Visionary Way on Wednesday to see what the new facility will offer Launch Fishers members.
Similar to its current space in the 16,000-square-foot basement of the Hamilton East Public Library, the building will include dedicated desks, private offices, open workspace, a coffee shop and about a dozen conference rooms.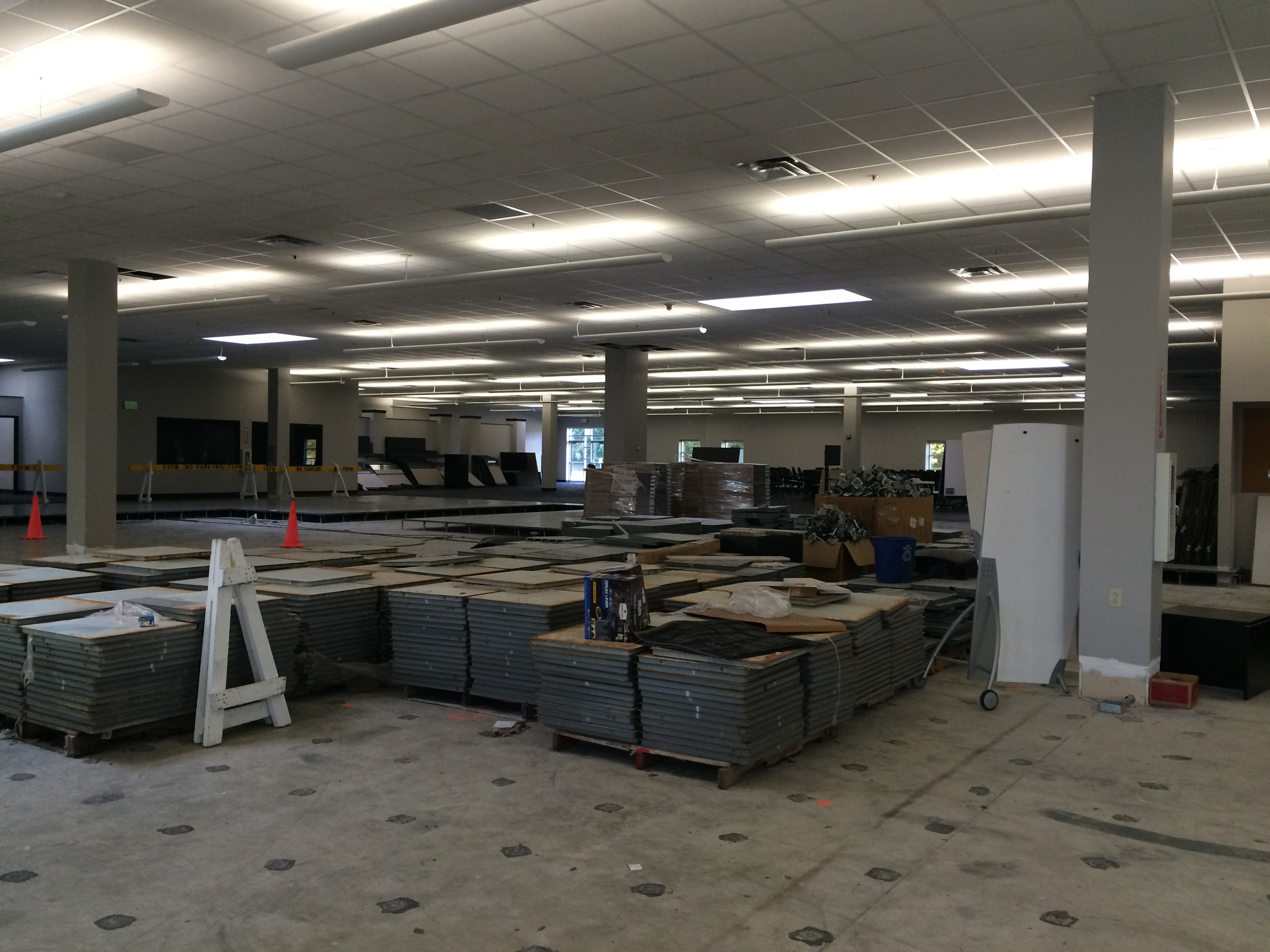 It will also feature a bistro with a light commercial kitchen, locker rooms with showers, a small theater, a separate entrance and classrooms for Ball State University, and a suite for Carmel-based coding academy Eleven Fifty.
The city purchased the former Deca Financial Services LLC building for $3.1 million earlier this year to triple the amount of space for the three-year-old co-working program.
Ball State will lease about 3,000 square feet to create the Center for Excellence in Entrepreneurship. Companies working from Launch will have access to university research, faculty and students.
Eleven Fifty recently agreed to lease 2,742 square feet of space in the new Launch Fishers for one year.
The new facility will have 12 private office suites suited for companies with two to eight employees, and Launch Fishers CEO John Wechsler expects all of those to be claimed shortly. As of Wednesday, only two remained and he said more than two businesses had expressed interest.
Wechsler said the theater space likely won't be completed when the building initially opens, but he hopes it can be used for product demonstrations and to bring speakers in for various presentations.
"The idea is to make it usable for a lot of different uses," Wechsler said.
Wechsler took redevelopment commission members through the vacant building, pointing out areas where walls needed to be added and improvements that still needed to be made. The renovation is expected to cost $400,000.
Several redevelopment commission members exprsesed skepticism that the renovations will be completed by the end of the year.
"You might be able to do it, but you gotta start pretty soon," commission President Wayne Crane said.
Wechsler said he's being optimistic and will keep pushing for that timeline.
"You just have to have that mentality that you'll hit it," Wechsler said. "I think we'll do it."
Launch now has about 530 members representing 350 businesses.
Disclosure: IBJ pays for an annual membership to Launch Fishers for the North of 96th reporter so she doesn't have to constantly search for coffee shops with web access.
Please enable JavaScript to view this content.