Deviate Brewing is straying from the norm.
While other breweries are pushing into the distribution market, increasing capacity and perfecting specific beers, the owners of Deviate are purposefully staying small and regularly experimenting with new batches.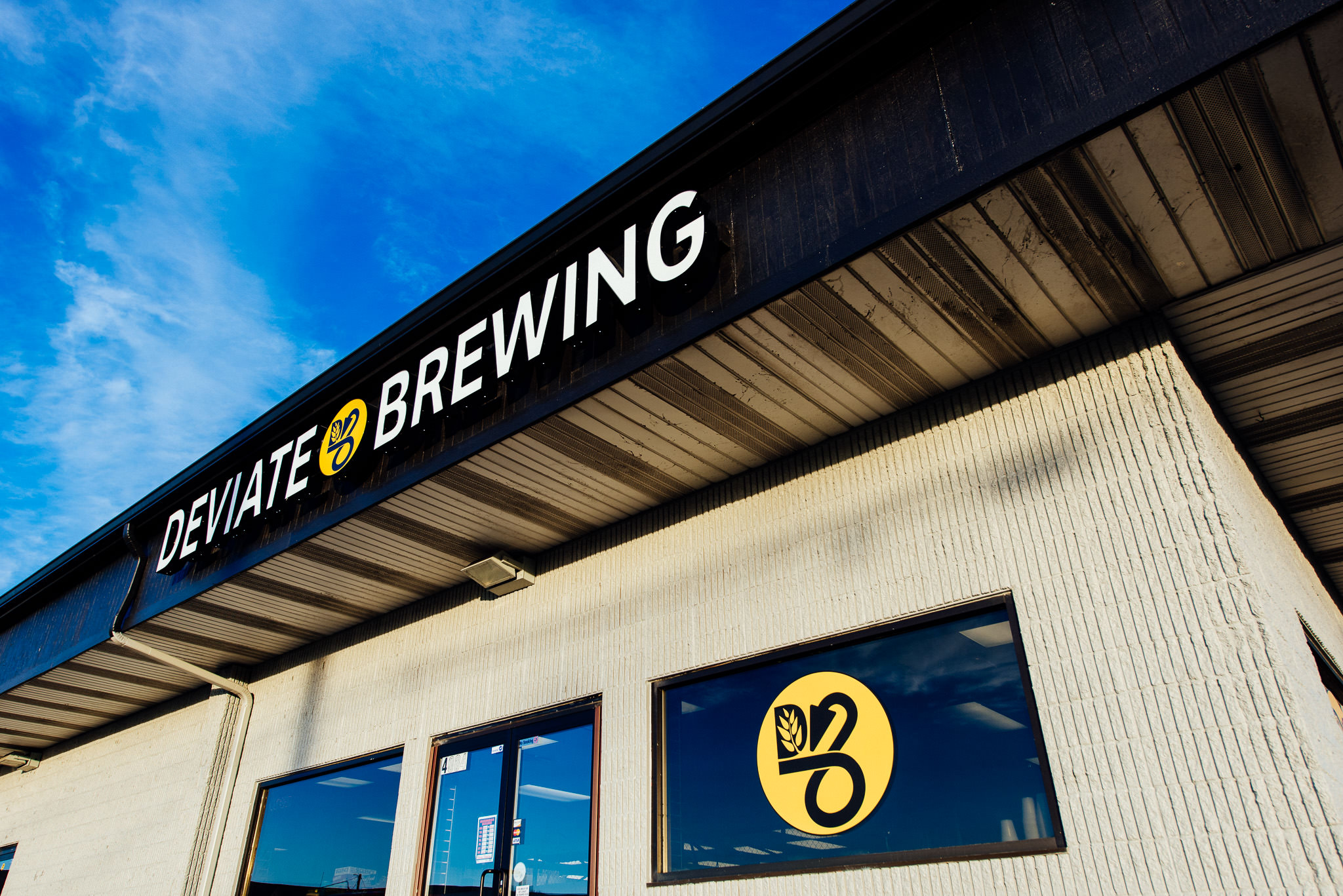 "We're small and nimble. It gave us a lot of flexibility," co-owner Greg Ortwein said. "I think smaller allows you to focus on quality."
Ortwein and fellow co-owner Mike Orkey opened Deviate at the end of August at 4004 96th St. using a five-barrel system. One batch produces 10 kegs, and a batch can be split to make two different beers at once.
They expect to produce less than 1,000 barrels per year, which means it could be considered a "nano-brewery," depending on how you define it.
The Brewers Association doesn't provide standards for the categories. Some definitions say non-breweries can only produce three barrels per batch, but others define it as only brewing one batch at a time or not exceeding 2,000 barrels per year.
For comparison, Indianapolis-based Sun King Brewing Co. produces more than 30,000 barrels per year, leading it to successfully fight to increase the state limit for microbreweries to 90,000 barrels.
A list from 2013 shows less than 100 nano-breweries are operating throughout the country.
The decision to stay small comes from the increasing competition in the distribution market, which breweries have to go through to snag shelf space in stores or a tap handle at a restaurant or bar.
"I don't want to fight the distribution market" Ortwein said. "And the more breweries that pop up, the harder that's going to be."
Being small in nature also allows Ortwein and Orkey to continuously produce different beers. Eight beers are usually on tap, and Ortwein estimated it takes about three weeks to cycle through one kind.
"We say we don't repeat," Ortwein said.
The Hop Supremacy IPA stays on tap regularly, but even that is brewed slightly differently each time. Some of the newest beers on tap include a peanut butter porter and chocolate porter.
"They want to try a new beer every time they come back, and this model allows us to do that kind of thing," Ortwein said about craft beer drinkers. "It's fun for them. It's fun for us."
The beer is only sold at the brewery, and it's offered in pints, 32-ounce carryout or 64-ounce growlers.
The selection is limited on carryout though. Ortwein said when the brewery first opened, growlers quickly wiped out their supply so after a period of shutting off growler sales, they came up with a solution.
Any customer can fill a growler with the IPA, but only Deviate Drinking Club members can fill with any beer on tap. It costs $100 annually to be a member of the club.
Ortwein and Orkey have no marketing budget, but they said business has been good enough to allow them to purchase two new pieces of equipment.
"Scarcity creates its own little demand," Ortwein said.
Deviate is closed Mondays and Tuesdays for brewing. Hours vary the rest of the week.
Please enable JavaScript to view this content.