The opening dates are set for Westfield's new indoor soccer facility.
Now named the Grand Park Events Center, the nearly 400,000-square-foot fieldhouse will officially open July 21 to kick off a three-day festival.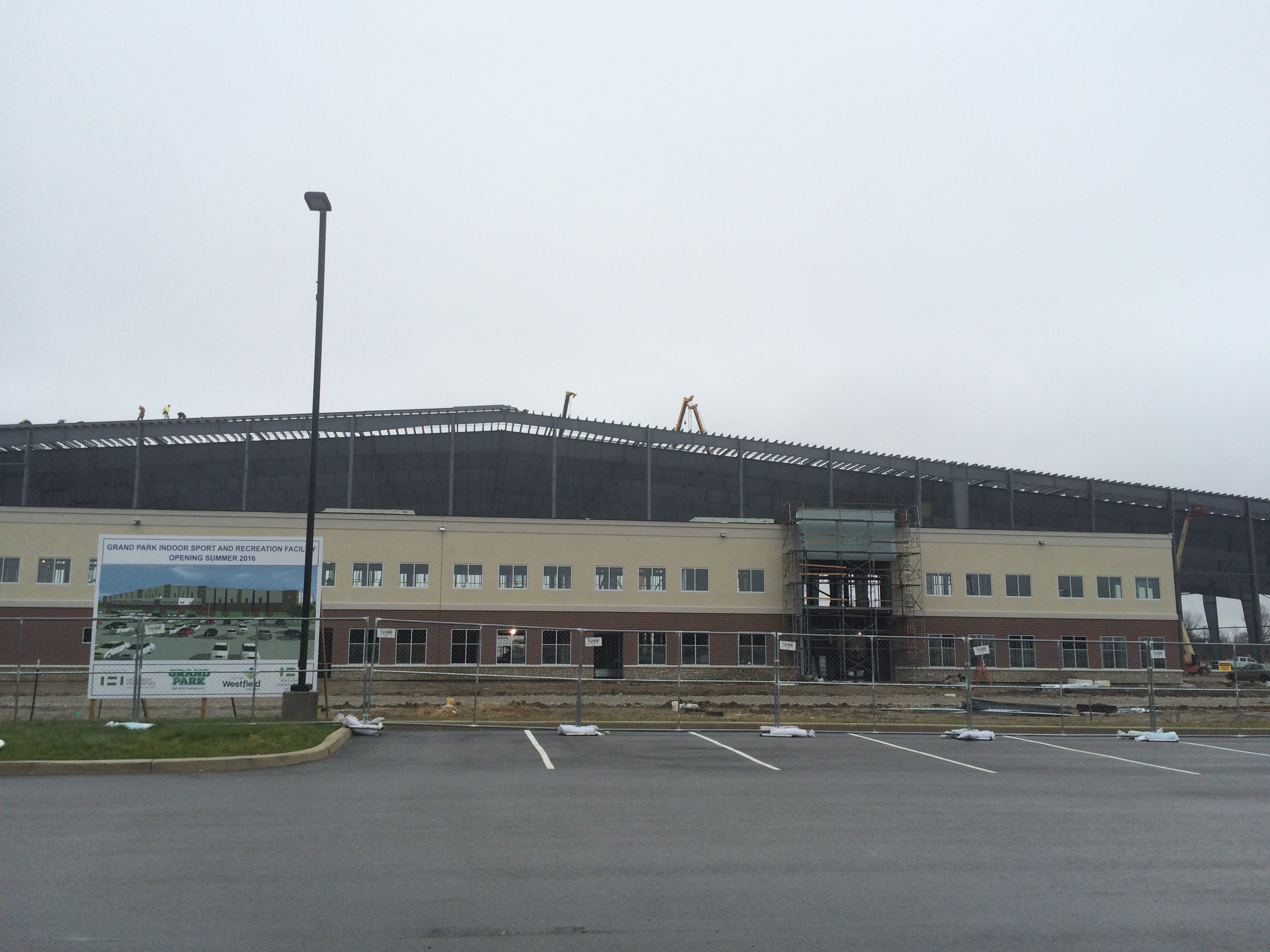 The event will include family activities, musical entertainment and tours of the facility. The ribbon cutting will be at 6 p.m. July 22. A 5k run/walk is scheduled for July 23, along with the Mayor's Yellow Tie Ball Gala that evening at the new building.
In December, local officials signed a beam for the $25 million facility and North of 96th took a tour to see the construction progress.
The two-story building will include three full-sized turf soccer fields, a restaurant operated by Jonathan Byrd's, offices for Indiana Sports Properties, Grand Park staff and the Indiana Soccer Association, a retail shop for Grand Park merchandise and possibly other retail and commercial tenants.
Grand Park Director Ken Alexander has described the new facility as "the hub for all activity at the park."
Private developer Holladay Properties is financing and building the facility with a $25 million loan that the city is expected pay back over 25 years. With interest added, the total cost could be near $53 million. Under the agreement, Holladay will lease the arena to the city, which will then sublease it to other tenants.
Please enable JavaScript to view this content.