A Carmel brewery is expanding to Bloomington.
Danny Boy Beer Works announced Thursday that it plans to open a draft room and restaurant at 3878 W. Third St., which is west of State Road 37.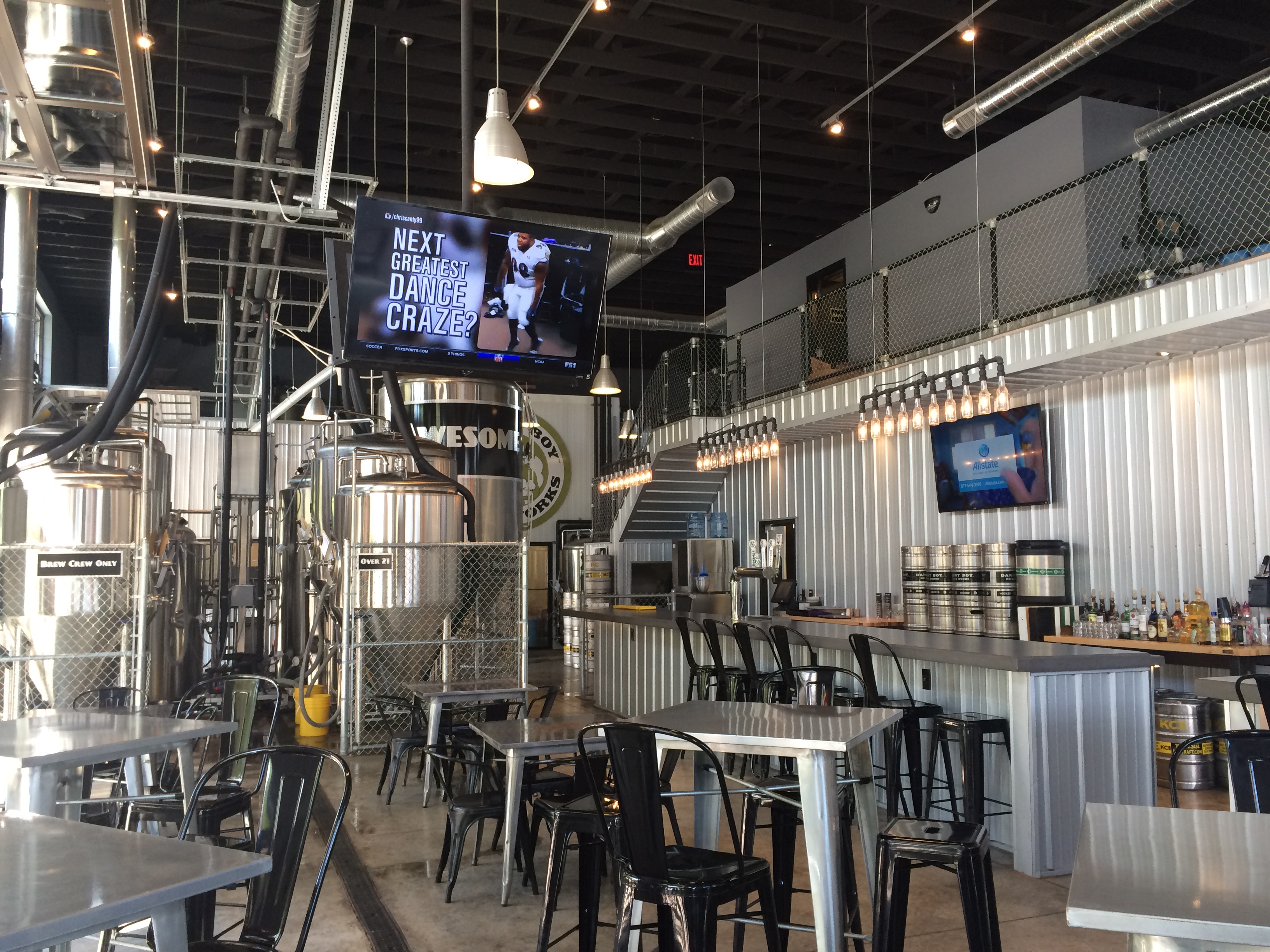 The brewery, located at 12702 Meeting House Road in Carmel (shown to the right), is partnering with Bloomington restaurant BBQ Train to develop a lunch and dinner menu that will include smoked pork, chicken and brisket.
BBQ Train already provides lunch, dinner and catering from its location on the corner of East 10th Street and Smith Road at the Short Stop Food Mart.
More than 12 of Danny Boy's beers will be on tap at the draft room, which is expected to open Oct. 18.
"Nothing goes better with Indiana barbecue than ice cold craft beers from Danny Boy," Kevin Paul, co-founder and owner of Danny Boy and the Brockway Public House in Carmel, said in a prepared statement. "We are very excited to bring our wicked awesome beers to a new audience in the great city of Bloomington."
In other northern-suburb retail news:
• Even though construction crews are already on site, Ikea says it will officially break ground on its Fishers store Oct. 18. The 289,000-square-foot location is expected to open next fall.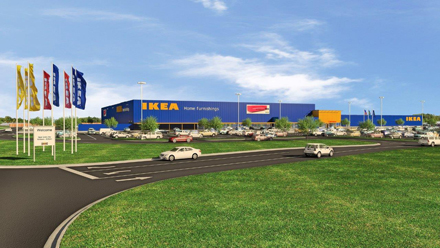 It will be the Swedish furniture retailer's first store in Indiana and will feature 10,000 exclusively designed items, 50 room-settings, three model home interiors, a children's play area and restaurant with seating for 325 visitors.
• Firebirds Wood Fired Grill recently opened at 9611 N. Meridian St., next to the new Drury Plaza Hotel. According to IBJ's dining reviewer Lou Harry, the restaurant is similar to places like District Tap and Granite City. The food was enjoyable, and the highlight of his meal was the Creme Brulee Cheesecake.
• Rodizio Grill plans to open in the former Romano's Macaroni Grill (shown below) at 2375 E. 116th St. in Carmel. Macaroni Grill closed in 2014, and the 6,030-square-foot restaurant near 116th Street and Keystone Parkway has been vacant since then. The Brazilian steakhouse chain has about 20 locations across the country, but this would be the first in Indiana.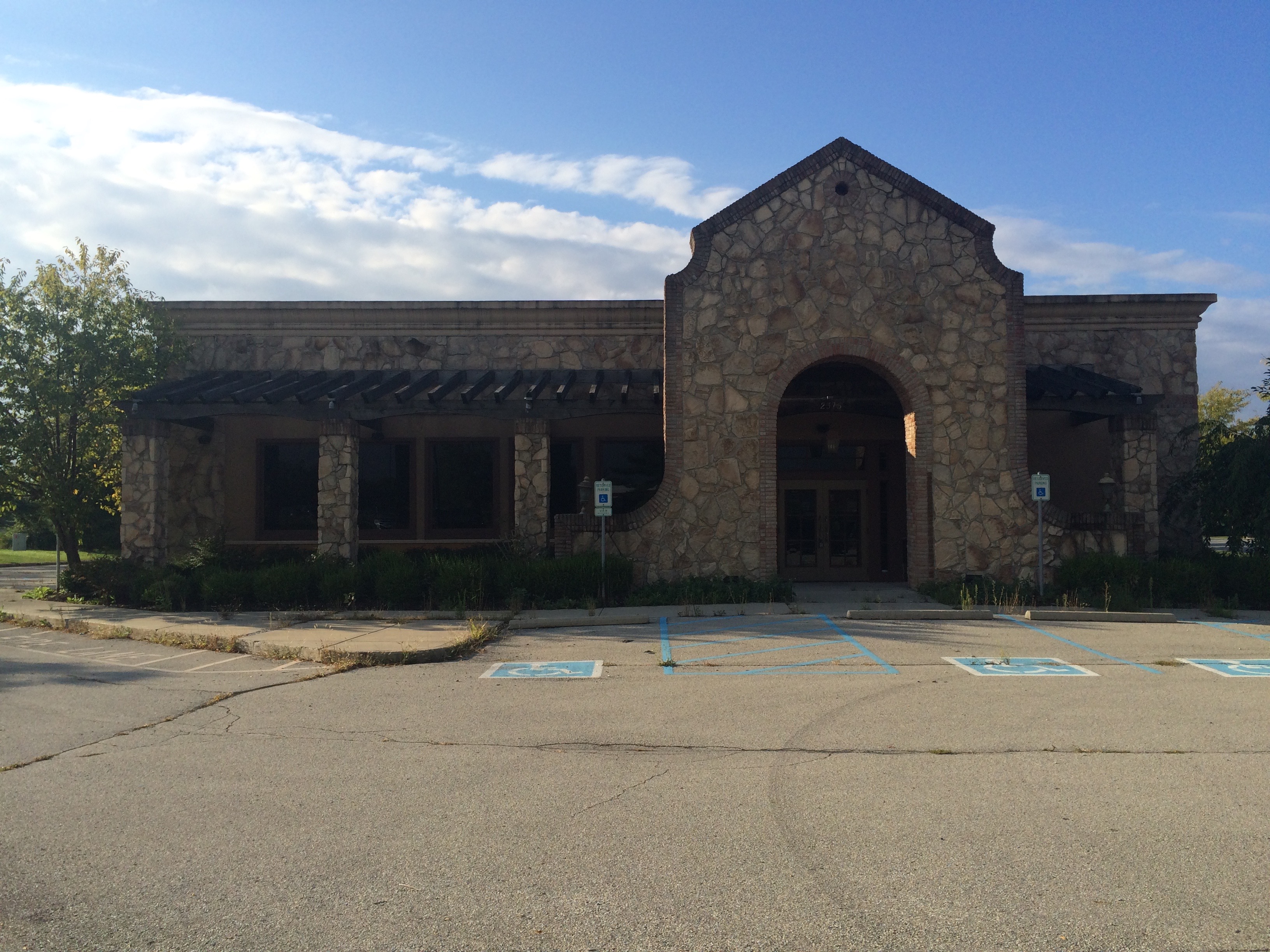 • As IBJ's Property Lines blog reported earlier this week, Rita's Italian Ice opens Thursday at 8910 E. 96th St. in the Lantern Crossing Shopping Plaza in Fishers. The 1,600-square-foot location is the first of four franchise stores that former Indianapolis Colts player Donald Thomas and his wife, Quita, plan to open.
• Also reported in Property Lines, California-based 18/8 Fine Men's Salon will open its first Indiana location in Clay Terrace this fall. The company has 70 locations across the country and offers haircuts, face and nail treatments, shaves and waxing services.
• Martin Gallery of Fine Art will open a gallery showroom on Monday at the Indiana Design Center, 200 S. Rangeline Road in Carmel. The showroom will feature eco-friendly furniture and artwork.
• The owners of pizza joint Coalition in Carmel have opened a new restaurant in the Village of West Clay in Carmel. The Lit Moose occupies the space vacated by Pizzology at 12819 E. New Market St. The restaurant features "upscale bar food," including truffle fries, tacos, salads, flatbreads and burgers.
Closings:
• Just south of 96th Street on Meridian Street, Paradise Bakery & Cafe closed its last Indianapolis-area location this week. The Hamilton Town Center location in Noblesville and cafe in Salesforce Tower downtown both closed earlier this year.
• Pat's Philly Pretzels recently closed its location at 8395 E. 116th St. in Fishers. The soft pretzel bakery still operates a store at 670 E. 42nd St. in Broad Ripple and at the City Market in downtown Indianapolis.
• Don Pablo's closed four Indianapolis area locations, including the one at 14758 Greyhound Plaza in Westfield, after its owner filed for bankruptcy protection.
• Brides of Carmel closed its location at 731 Hanover Place on Sept. 25.
Please enable JavaScript to view this content.