An Indianapolis developer has proposed a $13.5 million townhouse project on the southwest corner of 116th Street and College Avenue in Carmel.
Indianapolis-based Onyx + East plans to construct 64 for-sale townhomes ranging in size from 1,200 square feet to 2,000 square feet on the 4-acre property. (Click on accompanying images for larger views.)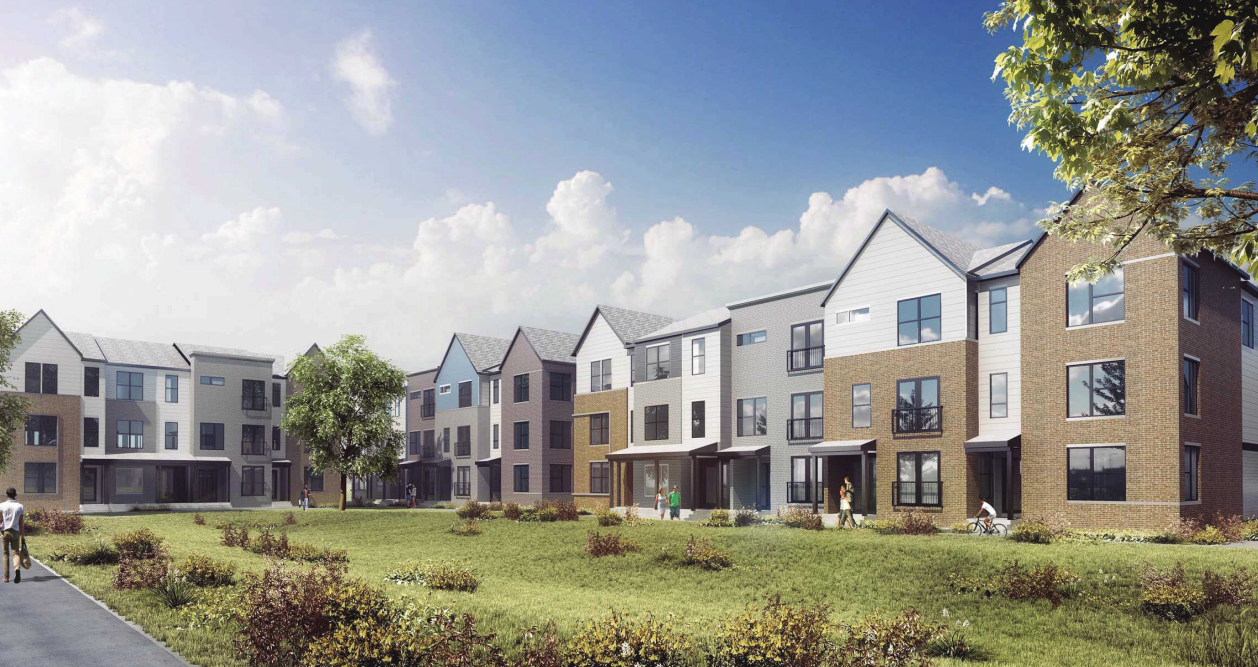 The prices would range from the mid-$200,000s to more than $300,000, based on amenities and upgrades. All of the units would have attached garages.
The homes would have two to three bedrooms and would be marketed with an eye to professionals working in the North Meridian corridor.
David Leazenby, vice president of land acquisition for Onyx + East, said construction could start in spring 2018 if the city approves a rezoning request. Townhomes could be available as early as fall 2018.
The Carmel Plan Commission is scheduled to discuss the project July 6, but no vote is expected. The property is currently zoned for residential use, and Onyx + East is requesting planned unit development zoning.
"I drove past this property for a couple of decades and thought about it being a good site for infill development someday," Leazenby said. "With the new jobs and growth of the neighborhood around there in the last few years, it makes a lot of sense today."
Onyx + East, which spun off from Indianapolis-based Milhaus Development LLC in 2016, also recently started construction on a 52-townhome project in the Village of West Clay in Carmel. The townhomes will be near Towne Road and Main Street and run in the high-$200,000 range. That project is expected to cost $12.1 million.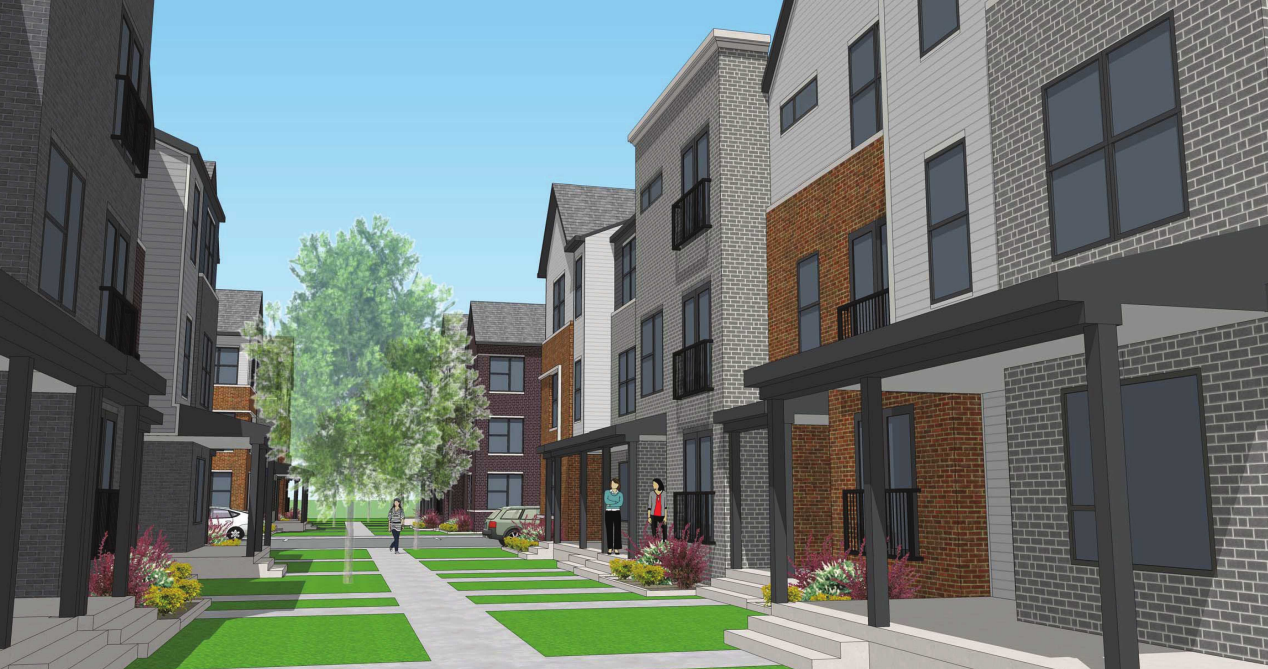 Onyx + East is also one of two companies that responded to the Carmel Redevelopment Commission's recent request for proposals to develop a 3-acre property between the Carmel Fire Department and City Center into for-sale housing.
The CRC rejected both bids at a meeting Thursday because the offers were much lower than expected, but CRC Executive Director Corrie Meyer said negotiations would continue with both parties.
Leazenby said his firm is "very bullish on the Carmel market for attached residential homes." He said each project Onyx + East had proposed is slightly different to accommodate different preferences in the market.
"We want to have something for everyone who is looking for an attached residence with lower maintenance in a great location," Leazenby said.
Outside of Carmel, Onyx + East already has three for-sale housing projects in the works in downtown Indianapolis. Those projects total $15.4 million in investment.
Please enable JavaScript to view this content.