Portillo's has delayed its much-anticipated opening in Fishers because of an equipment issue caused by Hurricane Irma.
The Chicago-based eatery initially planned to open its 9,000-square-foot restaurant at 9201 E. 116th St. on Sept. 26, but rescheduled the opening date to Sept. 28.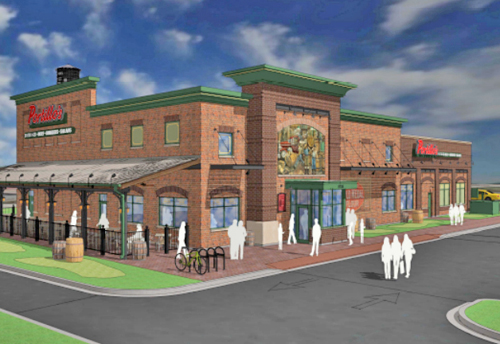 "Some of our essential restaurant equipment was delayed in arriving due to Hurricane Irma and we therefore are rescheduling the date of our Fishers' opening," the company announced in an email. "We look forward to joining the Fishers community and are excited to serve our loyal fans in central Indiana."
Portillo's was founded as a hot dog stand in Villa Park, Illinois, in 1963, and grew into a beloved chain of eateries contained mostly to the Chicagoland region. However, in recent years, the chain has begun spreading into other states. It is known for its Italian beef sandwiches and Chicago-style hot dogs.
Please enable JavaScript to view this content.